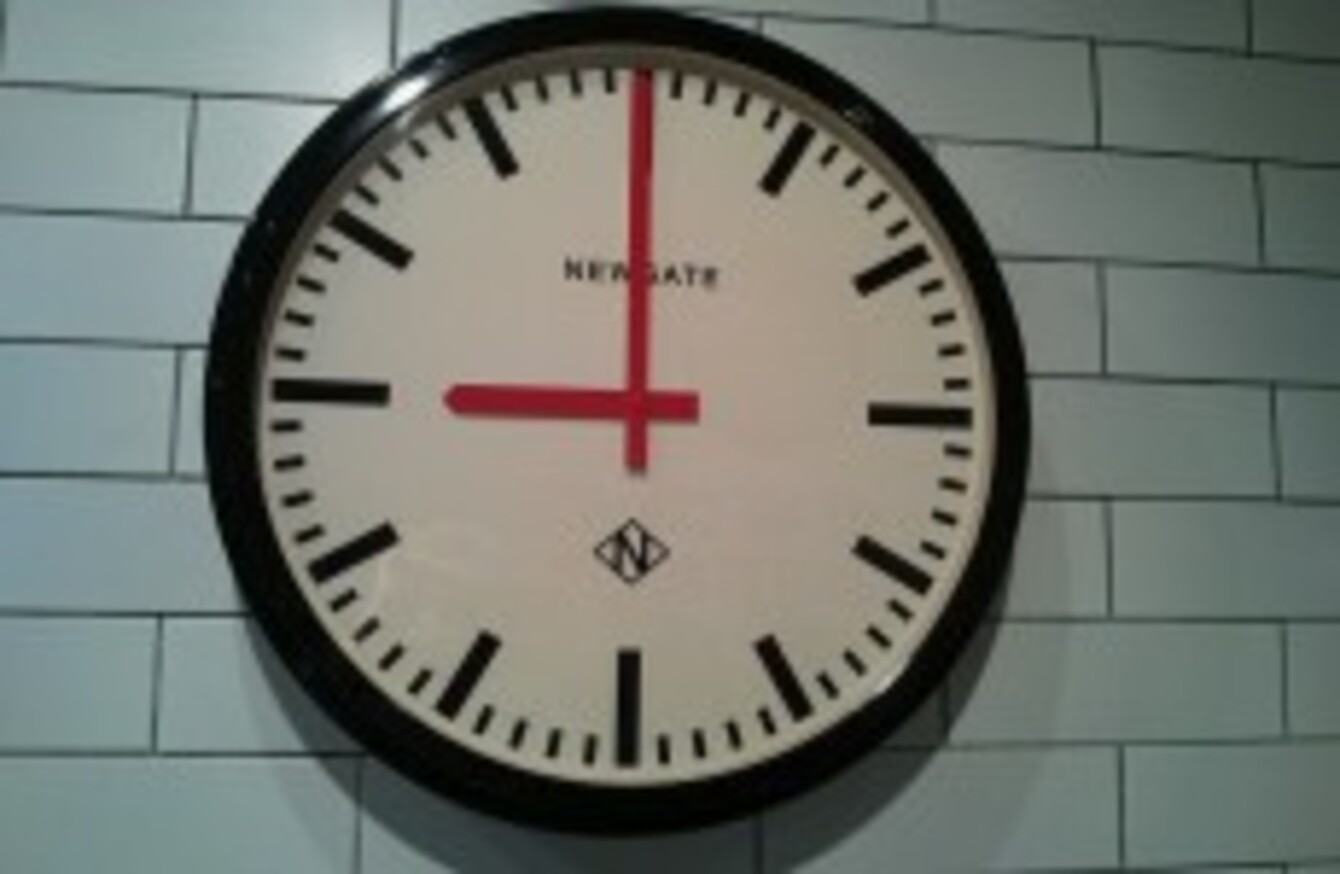 Image: Ross Whitaker
Image: Ross Whitaker
EVERY MORNING, TheJournal.ie brings you the nine things you need to know as you kick off your day.
1. #SHOOTINGS: Two people have been found shot dead in Co Roscommon. The man, 44, and woman, 30, are thought to have been shot last night, though Gardaí were not alerted to the incidents at Cloonfad until around midnight.
2. #REFERENDUM: Tánaiste Eamon Gilmore has formally conceded that Ireland did seek to amend the terms of the EU's fiscal compact deal in order to minimise the need for a referendum. In a parliamentary question, he said Ireland had asked for the 'debt brake' to be "preferably Constitutional" in order to offer "flexibility".
3. #MISSING: Gardaí have confirmed that a body found on a beach in Liverpool eleven years ago is that of a missing Dubliner. John Crawford, then 28, went missing in October 2000, while a body was found in December 200o in England. Officers were able to construct a DNA profile for John from his personal possessions a few months ago.
4. #HALVED: The man who increased the number of junior ministries and political wages has said he thinks the Dáil should be halved in size. Bertie Ahern told an academic study commissioned by the Oireachtas that Ireland should have "70 or 80 single seat constituencies".
5. #VOTING AGE: The National Youth Council of Ireland will today hold an event calling on the government to consider lowering the voting age to 16. The council says people who can work, pay taxes or join the army should be able to have a say in choosing their leaders.
6. #LUCK OF THE IRISH: An Irish emigrant has scooped a $10m prize in a New York Lottery – guaranteeing at least $337,000 (after tax) each year for the next 20 years. Brendan bought his ticket with the cash he would ordinarily have spent on cigarettes – he quit recently.
7. #GREECE: Greek prime minister Lucas Papademos has won cabinet approval for the latest round of austerity cuts – but has warned the parliament that it must approve them tomorrow or the country will face default. A number of ministers are set to defect from the national coalition in protest at the austere new terms, aimed at securing a second bailout.
8. #FALKLANDS: Argentina has further fanned the flames in its dispute with the UK over control of the Falkland Islands, accusing the UK of sending nuclear submarines to the area, to try and weaponise it. Britain declined to comment, merely saying its seacraft have remained in international waters.
9. #BLUE IVY: She already has a recording credit to her name – and now her name has been trademarked. Blue Ivy Carter, the daughter of Beyonce and Jay-Z, has had her name trademarked by her parents in order to stave off the threat of illicit commercialising. The family have also released the first pics of the baby.