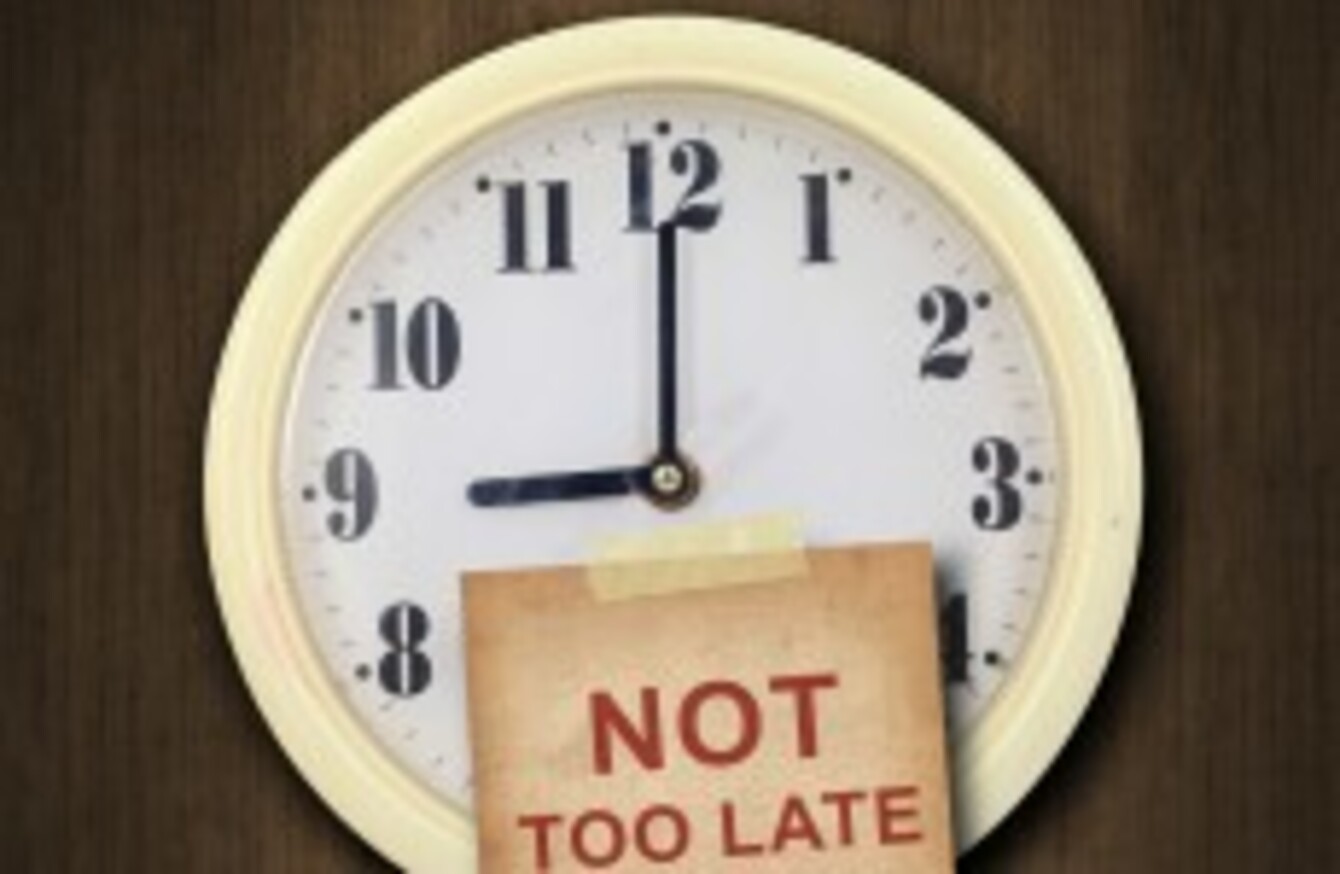 The clock's right. It's not 8...it's 9. C'mon up!
The clock's right. It's not 8...it's 9. C'mon up!
EVERY MORNING, TheJournal.ie brings you the nine stories, a little before nine, you need to know with your morning coffee.
1. #TALKS: Russia's Foreign Minister, Sergey Lavrov, will meet his US counterpart John Kerry in Paris today, to discuss an end to the crisis in Ukraine.
2.#BUSTED: Over half a million worth of Cannabis was seized by Gardaí in Cork. Four people have been arrested.
3. #POPULAR: The latest Red C Poll shows both Government parties aren't too popular at the moment. Meanwhile, Sinn Féin has surged to just one point behind Fianna Fáil.
4. #MALAYSIA: Chinese relatives are staging a protest today calling for answers about the missing plane, they've accused Malaysia of hiding information.
5. #TAKEN: Burglars in London have stolen the ashes of a baby from a family home in the belief that the small white casket was a jewellery box.
6. #APPEAL: Police are appealing for information about the murder of Kieran McManus. He was shot dead in Belfast one year ago today.
7. #MAMMY: Mother's Day is here! Make sure you have your cards, chocolates and flowers at the ready. This little lady melted our hearts with the card she made for her Mum.
8. #TICKTOCK: Well that's an hour you'll never get back! The clocks have jumped forward so don't forget to change your watch.
9. #SUMMERTIME: Throw away those brollies and get out your sunglasses, summertime has officially begun. On second thoughts this is Ireland, maybe just treat yourself to an ice-cream so it feels like summer…get your Mammy one too! (See #7)