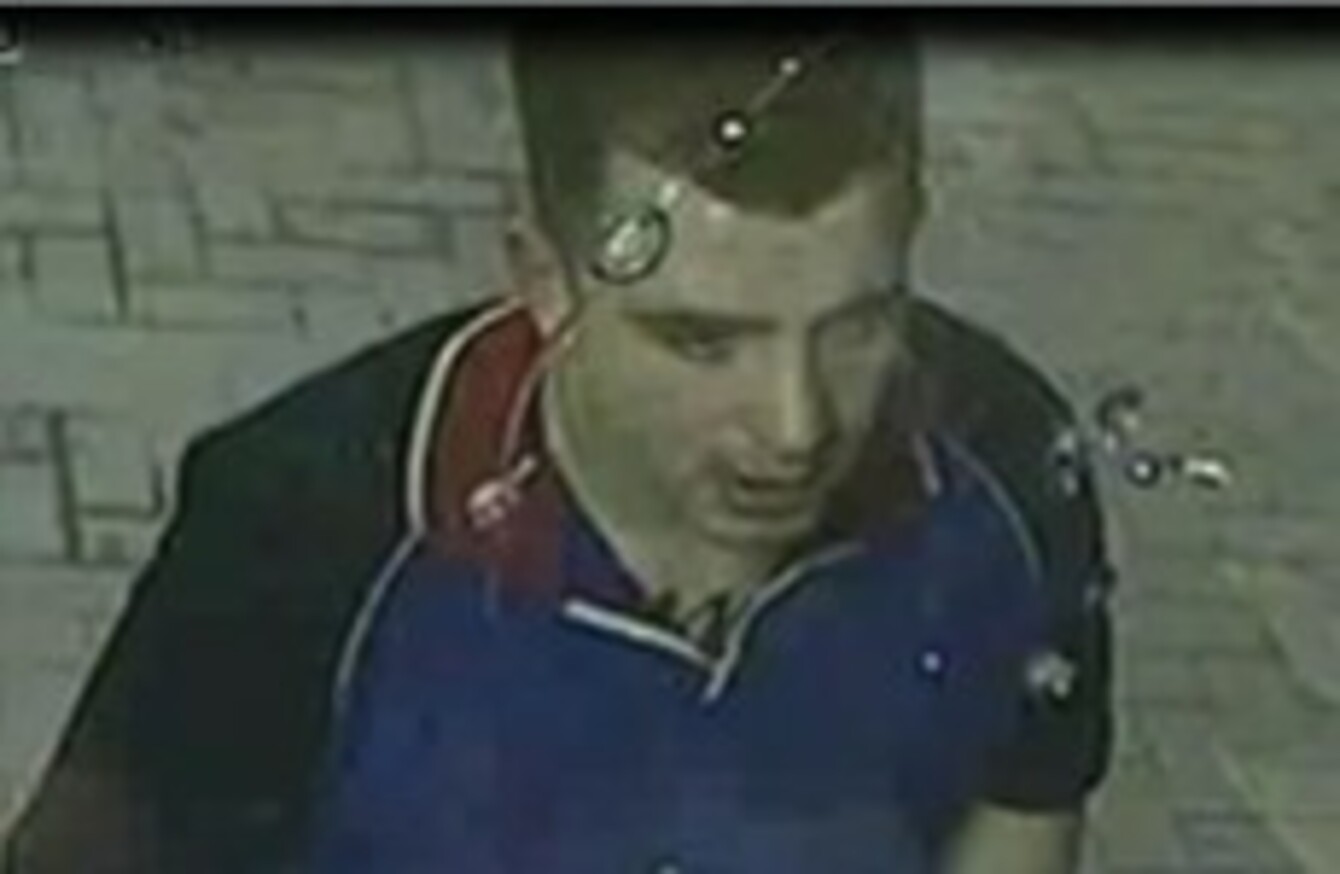 An image of Kieran McManus shortly before he got shot released by the PSNI
Image: PSNI
An image of Kieran McManus shortly before he got shot released by the PSNI
Image: PSNI
POLICE IN NORTHERN Ireland have issued a fresh appeal for information about the murder of 26-year-old Kieran McManus, who was shot dead one year ago today as he delivered pizza.
CCTV footage showing McManus getting change at a garage shortly before he was killed has been released by the PSNI.
McManus was shot in west Belfast at 11.20pm on 30 March as he was placing a pizza delivery into the back of his car outside the Domino's where he worked. The male culprit got out of his car nearby and shot the victim a number of times at close range, before returning to his car and fleeing the scene.
A dark-coloured Vauxhall Astra believed to be linked to the murder was found burned out a short time later.
McManus was known to police, but the murder was not believed to be sectarian. The PSNI said the murder was a "brutal and ruthless attack".
On the first anniversary of the murder, detectives have asked for anyone in the community with any information to come forward.
"Kieran worked as a pizza delivery driver, trying to earn a living for his family," said senior investigating officer Justyn Galloway. "This was a ruthless and reckless attack, given the number of people in the area at the time."
The footage shows Kieran getting some change at a nearby garage before returning to the pizza outlet where he was shot. I would ask everyone in this community to look at these images and think about the fact that a short time later, Kieran was dead.
I would ask them to think about Kieran and his family and the needless pain they have suffered over the past year.
Galloway said that 107 witnesses have been interviewed, nine searches have been carried out, and one person has been arrested in the year since, but no-one has yet been brought before the courts.
"We are ready and willing to to progress this challenging investigation but we need people to work with us," he said.