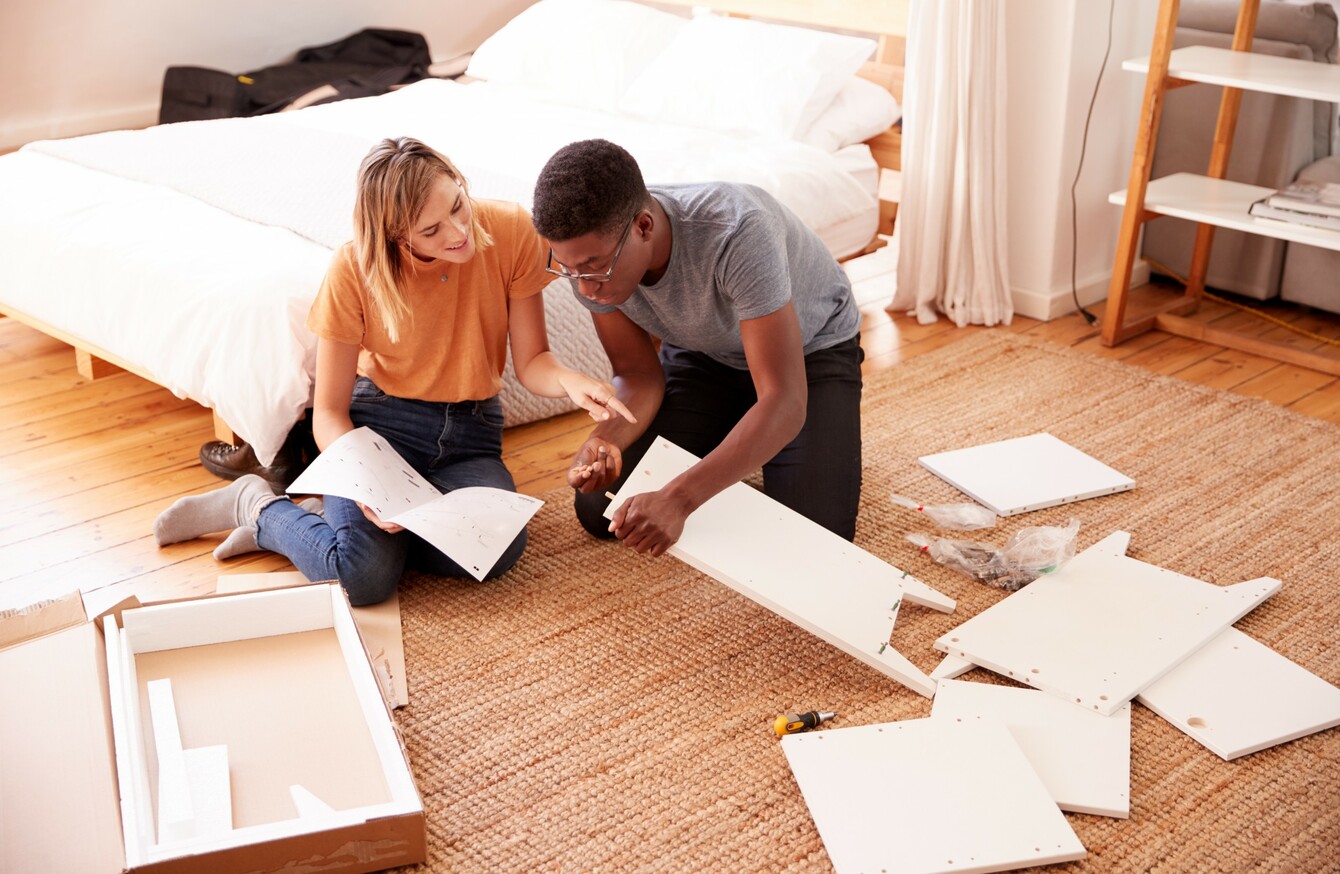 Image: Shutterstock/Monkey Business Images
Image: Shutterstock/Monkey Business Images
AS DECEMBER DRAWS to a close, we're taking a look back at some of the most interesting buying and price trends from the year just gone – and flagging which ones could affect buyers in 2020.
If you're a potential property buyer the new year could bode well for you, with stabilising prices and increased supply in store, although the journey might take longer than you'd anticipated.
Read on for market insights from Adam Ferguson, commercial director of Daft.ie and Austin Hughes, chief economist with KBC Bank Ireland…
1. "Starter homes" are becoming a thing of the past
The term "starter home" usually refers to a small one-bed or family home purchased to see the buyer through their first few years on the property ladder. But according to KBC's homebuyer survey for autumn 2019, today's buyers are have longer-term plans. "Two thirds [66%] of homebuyers plan to stay in the properties they purchase for more than 10 years," says Austin Hughes in his analysis of the survey results.
Buyers are focusing more on future-proofing their new homes against potential life changes – such as family expansion. Hughes adds that buyers are willing to pay "a significant premium" for sufficiently flexible properties. It's not just about getting on the property ladder any more: buyers want to find the right rung for the long haul.
2. This year, savvy buyers learned to expect delays
A short house hunt and a quick sale is now seen as the exception, not the rule, among buyers. "Homebuyers think it will take them significantly longer [than in previous years] to complete their property purchase," noted Hughes on KBC's recent findings.
According to the survey, 79 per cent of homebuyers think they will not purchase when originally planned, with one in three (38 per cent) envisaging a delay of more than a year. Hughes points to affordability and uncertainty as additional influences on this "widening gap" between the number of people interested in buying a home and the number of people currently able to do so in today's market.
3. Purchases of new builds are down
"We were surprised to see the volume of new home transactions drop in the first half of 2019″ says Adam Ferguson of Daft.ie. Compared to the same period in 2018, sales of new homes were down by six per cent. The property site's Q3 house price report highlights uncertainty as a factor in the property market at the moment, citing Brexit as a possible cause. 
Will this trend continue into 2020? Hopefully not, says Ferguson, thanks to "increased supply" to meet sustained demand. 
4. Housing stock has increased, and that trend is set to continue
Daft's Q3 report also confirms that stock levels are on the rise across the country, meaning buyers will have more options to choose from. Compared to the same period last year, there has been a nine per cent rise in available homes in Cork, Limerick, Waterford and Galway. The level of housing stock has risen in Dublin too, though only by two per cent year on year.
According to Ferguson, this rise should "stabilise price inflation and provide more choice." This is good news, particularly for those who have been waiting for the right long-term home.
5. Renting an apartment will get easier, buying one may get harder
Apartment completions are up, and Ferguson says we can expect "significant volumes" of them to come onto the market over the next three years. But there's a catch – many of those apartments are being built to rent. This trend of investor and developer-led building poses a real challenge for buyers trying to purchase a single apartment for themselves in Dublin. 
6. House prices are levelling out (at least in the capital city)
Property prices in Dublin have been on a sharp rise since Ireland's economic recovery began, but the experts at Daft say things are levelling out for the first time in seven years. Recent figures for the third quarter of 2019 indicate a drop of 0.6 per cent in Dublin prices, compared to the same period in 2018.
Outside of the capital, however, a different picture emerges. As per Daft's Q3 House Price Report, Cork, Limerick, Waterford and Galway have all seen price growth of at least 3 per cent compared to the same period in 2018. Prices rose most sharpest in Limerick city, with growth of 5.5 per cent.
At the end of 2019, we're seeing prices levelling out in Ireland's biggest city and more housing stock coming on stream, but buyers in Ireland should still be ready to face delays and high demand next year.