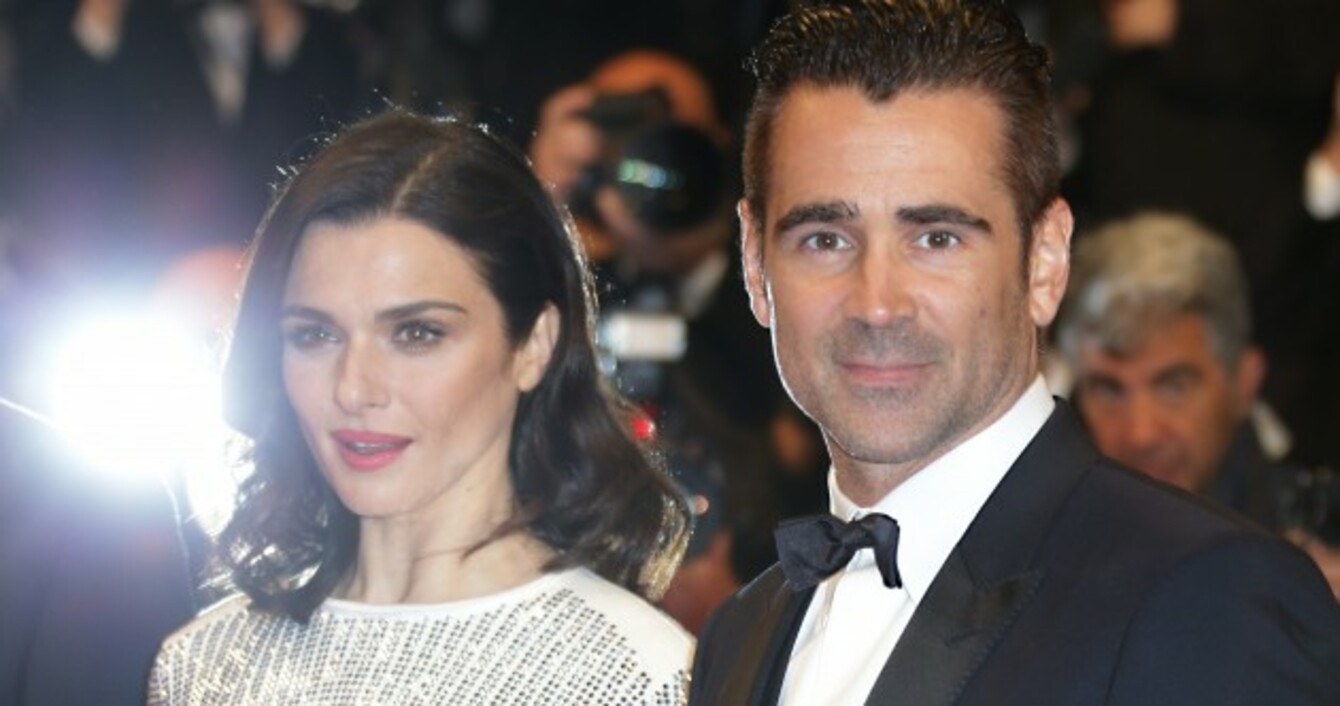 Rachel Weisz and Colin Farrell
Image: Joel Ryan
Rachel Weisz and Colin Farrell
Image: Joel Ryan
AN IRISH CO-PRODUCTION starring Colin Farrell took the Jury Prize at the Cannes Film Festival last night.
The Lobster, which also stars Rachel Weisz, was given what is essentially the prestigious festival's third prize after impressing earlier in the week.
The film is set in a dystopian future where single people are forced to find a mate within 45 days. If they fail, they are turned into animals and released into the woods.
Directed by Greek film-maker Yorgos Lanthimos, the film was produced by Element Pictures alongside the Irish Film Board. It was filmed in large part in Kerry.
Minister for Arts Heather Humphreys congratulated producers Ed Guiney and Andrew Lowe.
This is yet another boost for the Irish film industry, and I would like to congratulate all of those who were involved in the making of the Lobster. Shot in Ireland, the film is a great example of what can be achieved through international co-production.
"This is the biggest achievement for an Irish film at Cannes in a number of years, and it will undoubtedly create a lot of interest in this thought provoking production, ahead of its release later in the year."