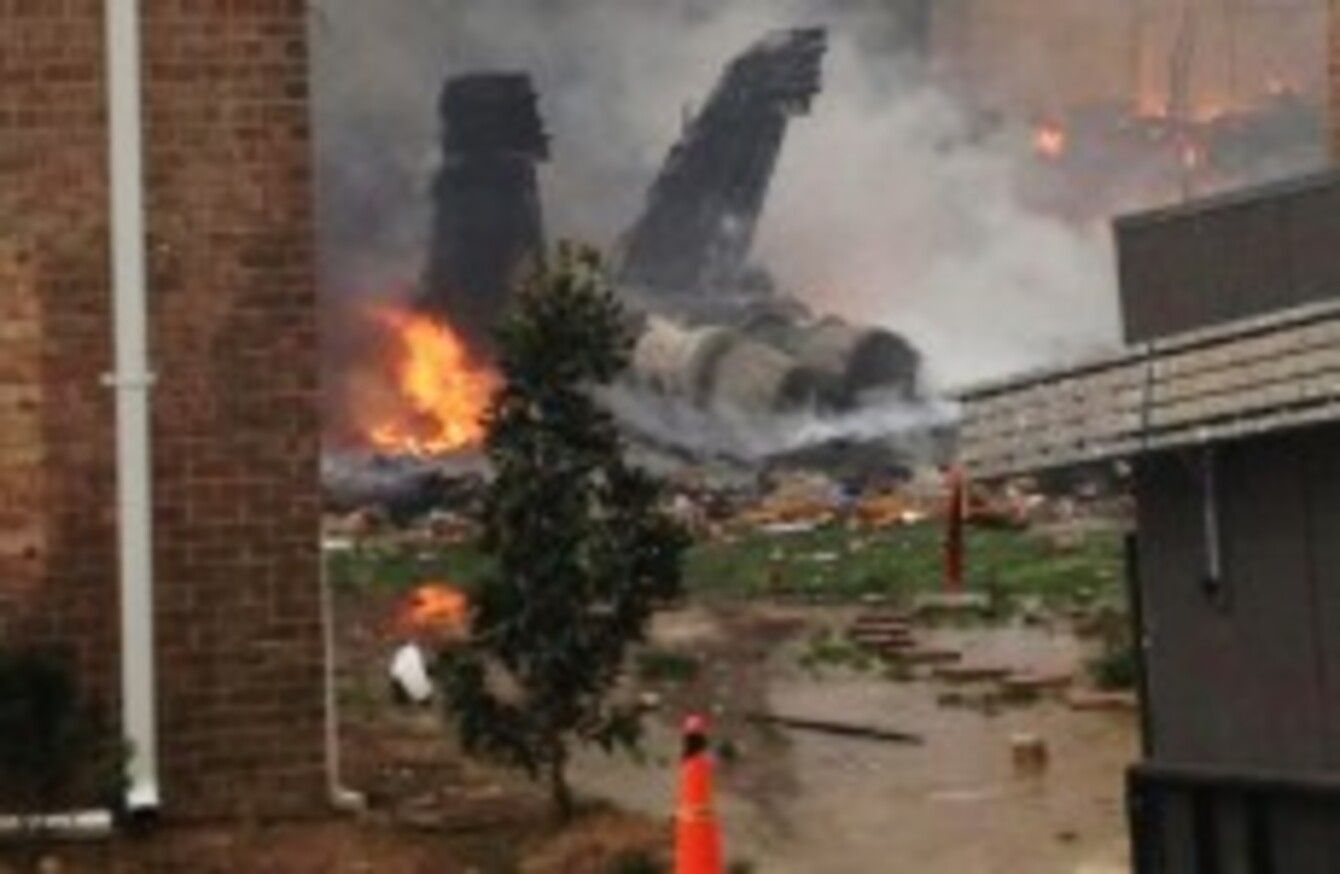 The burning fuselage of the jet lies smoldering after crashing into the houses in Virginia Beach on Friday
Image: AP Photo/Zack Zapatero
The burning fuselage of the jet lies smoldering after crashing into the houses in Virginia Beach on Friday
Image: AP Photo/Zack Zapatero
US AUTHORITIES HAVE released the 911 calls made by residents in Virginia Beach last Friday after a Navy fighter jet crashed into an apartment complex in the area.
No-one was killed when the two-seater F-18 jet suffered a 'catastrophic mechanical malfunction' during a training flight and crashed into the retirement complex.
Six people, including the crew, who ejected before the crash, were taken to hospital.
911 calls show confusion and panic among residents in the wake of the crash.

(Video via AssociatedPress)

(Video via wavy)