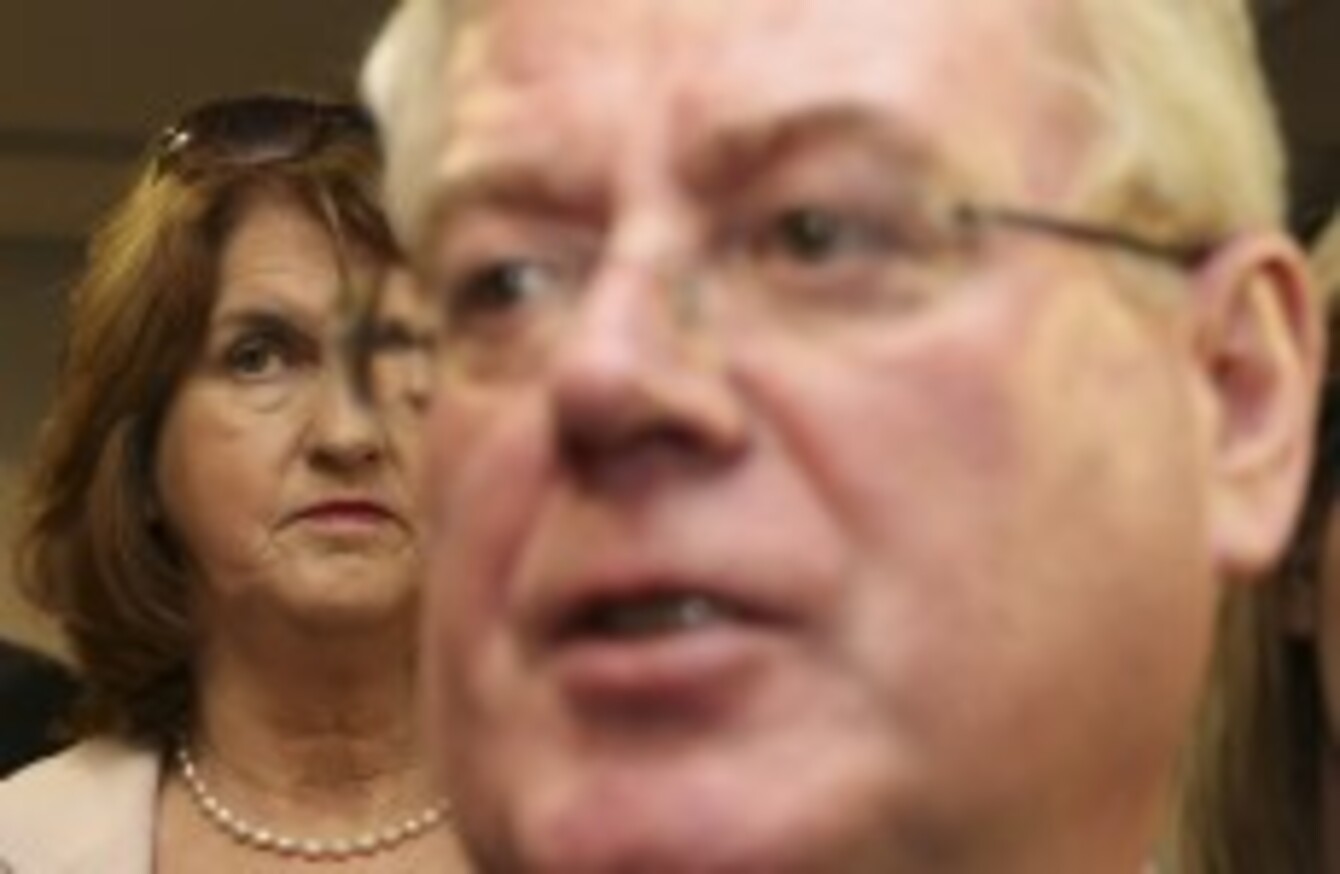 Joan Burton is now in pole position to replace Eamon Gilmore as leader and Tánaiste after a dramatic week for the Labour Party. (File photo)
Image: Sam Boal
Joan Burton is now in pole position to replace Eamon Gilmore as leader and Tánaiste after a dramatic week for the Labour Party. (File photo)
Image: Sam Boal
EVERY WEEK, TheJournal.ie casts its eye over events inside and outside Leinster House that have got people talking.
As the saying goes: 'You win some, you lose some.'
So here are our political winners and losers from the past seven days:
The 5 winners of the week are…
1. Joan Burton
The Labour deputy leader has long courted Eamon Gilmore's job and now she is the frontrunner to get it having been the first out of the blocks in launching her campaign last Wednesday.
There is a growing feeling that her rival, Alex White, may have damaged his chances by being clear that he would have supported the ill-fated no confidence motion tabled by the 'gang of eight' TDs and a senator. For a long time, Burton was perceived as unlikely to succeed in any heave against Gilmore but a straight-up vote among the party's 5,000 odd members is different.
https://vine.co/v/Mdi7gKI9pJK
2. Eamon Gilmore
Yes, he has had to fall on his sword but as leadership changes go this was a pretty honourable and distinguished affair as the Tánaiste announced his departure this week. There will be an orderly transition it would seem, no heave, no backroom mischief. Gilmore looked genuinely unburdened this week and was in good form around the halls of Leinster House, and robust in the chamber:
3. Ridey election candidates 
It's now a statistical certainty that if you are a ride you will get elected, or that you might at least have a better chance. Maybe. Anyway, an analysis of the excellent Irish Election Rides blog this week showed that 63 per cent of them were elected. Here's the science bit:
4. Marian Harkin
The independent MEP was finally re-elected in the early hours of Thursday morning by the slimmest of margins. It is a testament to the hard work and relentless campaigning by Harkin who operates on a shoestring in comparison to the political parties, but is widely recognised as one of the hardest-working of Ireland's representatives in Brussels.
There's a lot of negativity about independents and there'll be plenty of scrutiny of how Luke 'Ming' Flanagan gets on in Belgium, but Harkin has proved a reliable and capable politician over the last few years.
5. The Counters
All over the country, for several days and several nights, they counted, they checked and in some cases re-checked ballot papers and they did it with the sort of scrupulous efficiency that earned the praise of everyone involved in these elections. As lengthy, arduous and possibly outdated as it can be the counting process in this country works.
… and the 5 losers of the week are…
1. Fianna Fáil 
The party had a good local elections, but confirmation this week that Pat 'The Cope' Gallagher lost his MEP seat was confirmation of a very bad European election outing with the party returning just one MEP and this was largely because of his own, huge personal vote.
Fianna Fáil's electoral strategy in Midlands North West involved running two candidates in order to maximise its vote and the chances of electing at least one. But it split the vote and failed badly as did adding pylon campaigner Kieran Hartley to the ticket in Ireland South where he failed to capitalise on Crowley's huge surplus.
2. Brian Purcell
The Department of Justice's secretary general was as robust as we evasive in front of the Justice Committee this week with TDs and Senators none the wiser as to the events surrounding the departure of Garda Commissioner Martin Callinan. Several TDs described the events as farcical. They weren't wrong.
3. Richard Bruton 
It's not hard to come to the conclusion that the bad news at Bausch and Lomb this week was held back until after the election. The Jobs Minister denies it but admitted that there have been discussions going back months and that "he knew from the start" some job losses would be involved.
4. Dominic Hannigan 
The Meath East TD is not usually one to stick his head above the parapet but was outspoken this week in relation to the Labour leadership, saying "the arrogance needs to be removed" and calling for the next leader to come a pool who have not been in Leinster House for the last 25 years. He then compounded his rather irate and bizarre interview by making an ill-fated comparison between himself and Barack Obama. Never a good idea.
5. Peter Robinson
The Northern Ireland First Minister make some ill-judged comments about Muslims this week in trying to support a pastor whose inflammatory remarks about Islam are now the subject of a police investigation. Robinson compounded the error by hitting out at his deputy Martin McGuinness on Twitter for daring to criticise him, straining further the already tense relations between the pair: