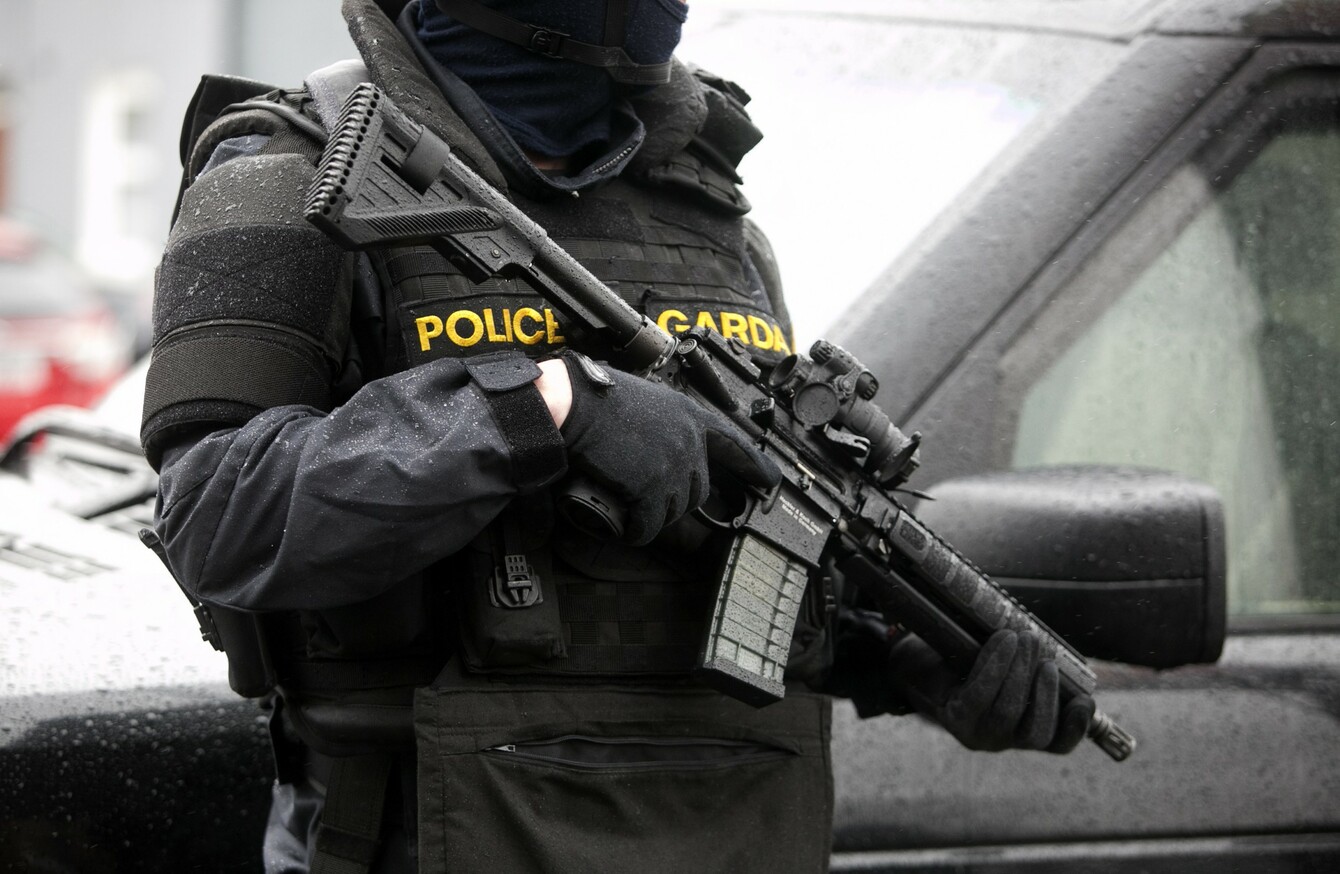 Armed garda patrol
Image: Sam Boal
Armed garda patrol
Image: Sam Boal
Updated: 9am
MEDIA ORGANISATIONS NEED to find the right balance between not being intimidated by criminals and protecting their journalists, according to Seamus Dooley of the National Union of Journalists.
He made the comments after it emerged yesterday that a number of journalists at Independent News and Media (INM) have been told they could be in danger after working on so-called gangland crime stories over the past week.
Dooley told Morning Ireland the threats were not a surprise "on one level".
"We have already seen that there are people who profit from the misery inflicted by drugs and that they do not respect human life so it's probably not all that surprising that they don't respect the rights of journalists, but at the same time it is shocking to think that 20 years after the death of Veronica Guerin that we are back here."
It is understood that written warnings were sent by gardaí to two journalists working for INM titles, which include the Irish Independent, the Sunday Independent, The Herald, the Sunday World and The Irish Daily Star.
Dooley said INM's decision to go public with the information was "not taken lightly".
"Threats against journalists are made on a regular basis, sometimes they're at a very low scale."
Security 
Dooley said media organisations should review their security in light of recent events, adding that he is particularly concerned for freelance journalists and photographers who work alone.
He said journalists should not be used by gardaí to gather information about criminals.
We have always said that journalists operate independently of the state and that they should not be used to gather information.
He said that guards require information they should go to the courts and seek material under the order of a judge, but "only done where there is no alternative".
Speaking on the same programme, INM editor-in-chief Stephen Rae the threats were "nothing to do whatsoever" with photos taken at the boxing weigh-in last Friday where David Byrne was shot dead, rather reporting details of gangland feuds.
He said INM is treating recent events with the "utmost seriousness" and has hired outside security consultants to do risk assessments, adding that gardaí are "monitoring the situation quite comprehensively".
Rae said the current situation is "very volatile", noting: "The risk to our journalists represents a risk to society at large." He said the journalists in question and their colleagues will continue to report on gangland crime.