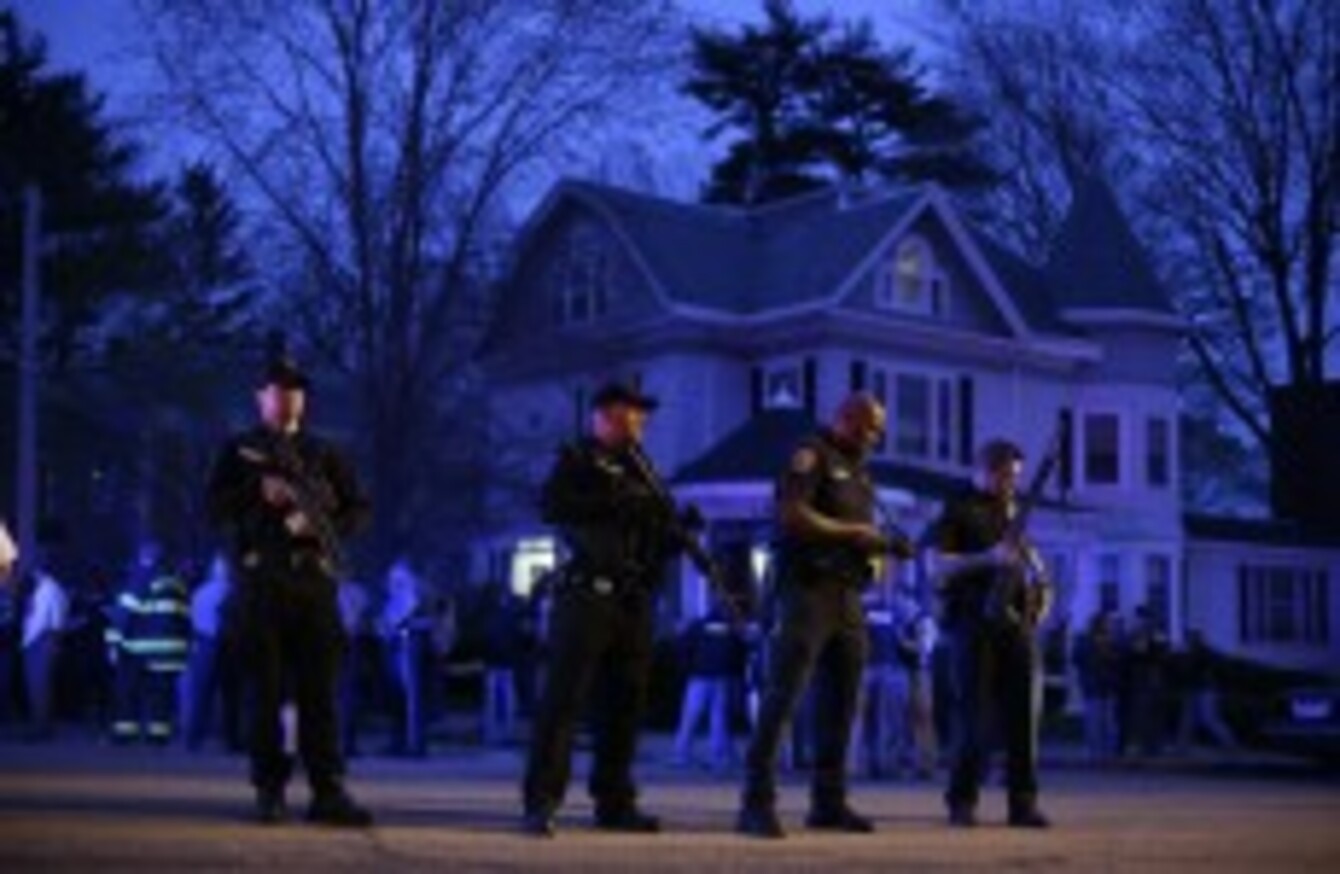 Image: Matt Rourke/AP/Press Association Images
Image: Matt Rourke/AP/Press Association Images
POLICE IN BOSTON investigating the marathon bombings have confirmed three additional arrests have been made.
They have been taken into custody in connection with the 15 April attacks on the city.
Police said there is no threat to public safety but would not release any further information.
It was initially understood that the two suspects – brothers Dzhokhar and Tamerlan Tsarnaeva – were working alone. Tamerlan was killed during a shoot-out with police on 18 April. Dzhokhar remains in custody and has been charged with using weapons of mass destruction.
Citing a police source, the Boston Globe reports that the three additional suspects are college students with connections to Dzhokar. They were detained by federal authorities. Initial reports suggest they helped the 19-year-old in the days after the attacks by misleading authorities and moving his belongings.
As part of the investigation, police have searched the home of Tamerlan's widow – 24-year-old Katherine Russell – because female DNA was found on debris from the pressure cookers used to make the bombs.
The brothers' mother Zubeidat Tsarnaev is also suspected of playing a role in radicalising her sons. She currently lives in the Dagestan region of Russia and denies her sons role in the bombing which killed three people, including an eight-year-old boy.