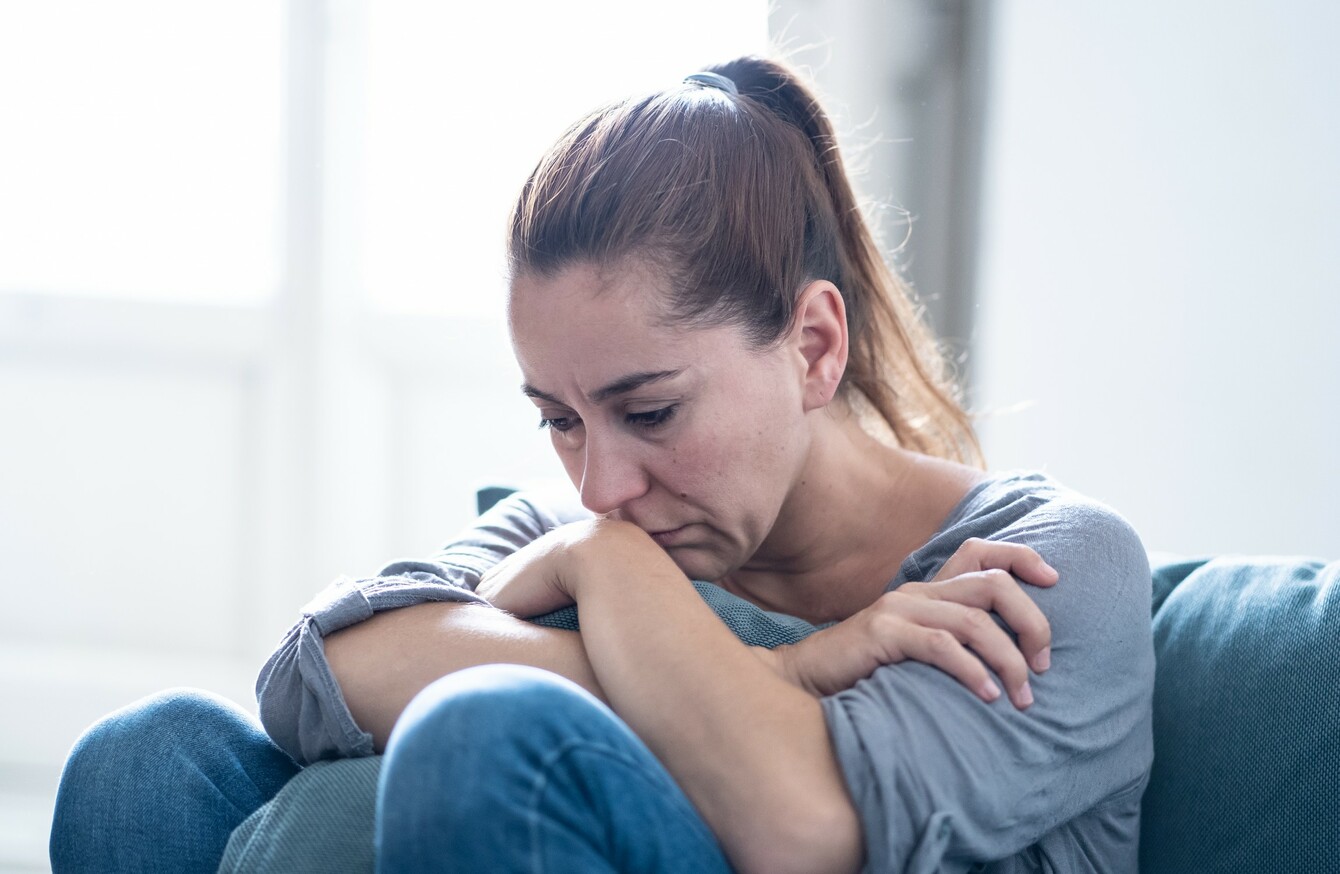 Image: Shutterstock/Sam Wordley
Image: Shutterstock/Sam Wordley
IRELAND'S UNEMPLOYMENT RATE reached a record high of 28.2 per cent in April 2020, with 585,000 people receiving the most recent weekly instalment of the Pandemic Unemployment Payment.
For many Irish people, the news of a job loss, a temporary layoff or a cut in hours has also resulted in housing uncertainty. Will I be able to pay the rent next month? What happens if our rent goes up? What if we get evicted? 
Threshold, the national housing charity, hears from tens of thousands of people living in rented accommodation every year – and the number of cases has risen by 28 percent since the pandemic began.
Every caller is different, says Debbie Hegarty, one of Threshold's housing advisors, but there are some worryingly common themes.
On one hand, people might ring because they have a question that we can answer quickly – am I liable for the repair of the washing machine? But on the other hand, we also hear from people in distress. Families in rented accommodation who have been given notice, and people who can no longer afford their rent and have no alternative accommodation.
Over the last couple of months, the balance has tipped even further, with more and more crisis calls.
"Back in March we started getting a higher number of calls from people who had lost their jobs, or had their hours cut. A lot of people had questions about Rent Supplement, while others were worried they'd be left without somewhere to live."
Tenants in Ireland have become "much more vulnerable" as a result of the Covid-19 crisis, says Debbie.
We've been firefighting on our clients' behalf. It's a very uncertain time. There's emergency legislation in place now but people are wondering what will happen when that is lifted.
'I didn't know how I was going to pay the rent'
Geraldine*, a contract worker in Co Cork, is just one of the clients Threshold has helped in recent weeks. When her hours at work were reduced, and subsequently cut entirely, due to coronavirus, Geraldine found herself with a rent rate that was no longer affordable.
"Myself and my two teenagers had just moved into a new rented property in mid-January. It was a big move for us, we left West Cork and the kids changed schools. We were really just settling in when I got the news from work. All of a sudden I didn't have a job and was wondering how we were going to cope, how I was going to pay the rent. It was a hugely distressing time."
One of Geraldine's first steps was to call the Threshold helpline, after the number popped up in a Google search. She was "nervous" picking up the phone, she recalls. "I had heard about the various rent supports but didn't have a clue what we were entitled to. I didn't even know how to go about applying, or what my landlord would agree to."
With Threshold's help, and reassurance, Geraldine contacted her agent and landlord that same day, and put the wheels in motion to apply for Rent Supplement. Her first payment came through a few weeks later.
"From the start, Debbie [Geraldine's assigned housing advisor] was amazing," says Geraldine. "She told me we'd get something sorted out, and she checked in with me two or three times more after that first call."
#Open journalism No news is bad news Support The Journal

Your contributions will help us continue to deliver the stories that are important to you

Support us now
So far this year alone, Threshold has helped over 5,000 families like Geraldine's. The charity has also launched a new dedicated helpline to support workers in the hospitality sector, with the support of Guinness.
But with a spike in demand comes a need for increased resources. Threshold has launched an emergency appeal for donations, to ensure the charity can offer help to as many people in need as possible.
"When your home is in question, your whole world is in question," says Debbie.
Having a roof over your head is one of the most basic of needs. It's very rewarding to be able to help someone who is at risk of losing their home, and to reassure them they are not alone.
For advice and support, contact Threshold's freephone Covid-19 helpline on 1800 77 88 99, from 9am – 5pm Monday to Friday.
Threshold has seen a surge in the number of calls as a result of the Covid-19 pandemic. Many people have lost their jobs and are worried about keeping their homes safe. Together we can ease their worries and stop homelessness. Please support Threshold by donating today. 
*Name has been changed