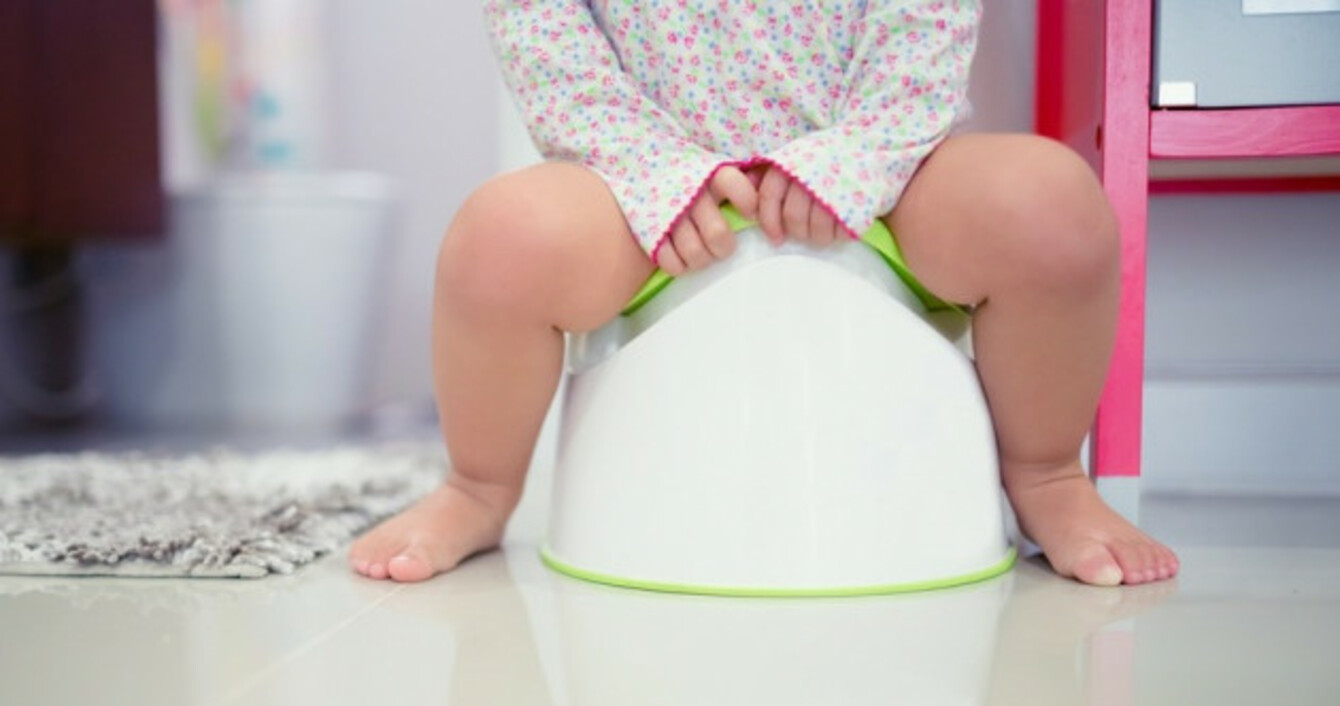 Image: Shutterstock
Image: Shutterstock
ALONGSIDE BREASTFEEDING, SLEEP routines and the use of technology, toilet training is a many-layered conversation topic among parents of young kids.
From what age to begin toilet training to the method you choose to use, there's plenty to discuss. But is there ever a right way to do things?
Each week in our series, Am I Being A Bad Parent?, we hear from a reader who can't figure out what to do about a tricky parenting situation. To get a balanced view, we put the dilemma to a group of Irish parents, keeping things anonymous to encourage honest answers. 
This week, one parent is wondering if she should let her child hold the reins when it comes to toilet training, or if she should introduce a routine herself.
Have a parenting question you'd like some other mums and dads to weigh in on? Let us know anonymously here!
This week's dilemma
My son is 30 months and starting creche in January. My partner thinks we should start training him before he goes to creche, but I don't want to rush it. I don't want to have a conflict with my partner about this, but I feel like letting our son decide is a normal progression, rather than making him learn when he isn't ready. Am I being unreasonable to expect a two-year-old to know what's best for him? I just want the process to be as smooth as possible.
Our anonymous readers' responses
No, you're definitely not being unreasonable. It is extremely difficult to toilet train any child until they're ready. You can talk to them about it, see how they react, try and get them excited about it… but ultimately if they're not on board, it's going to go nowhere. (Or more to the point, it's going to be a big conflict that is very stressful for all involved, including the child.) I think you need to talk to your son and give it a try, but be ready for the outcome to be 'not yet'. If that's the case, leave it and try again after a bit of time has passed and when they've forgotten they hate it. It's a 'lead the horse to water' situation, or 'lead the horse to toilet situation', rather. 
You're being a bit unreasonable, because he's going to need at least a little encouragement. If the child doesn't want to, it's game over, but the will doesn't come from nowhere. It's likely that 'leading the way' happens with just some prompting and attention. We were lucky with both in that they had an interest in being toilet trained
You're not being unreasonable, but be sure to make a plan. I would give it a go for a weekend and if the child is really not getting it or getting distressed, drop it and come back to it in six weeks. Prepare to back off if they are really resistant. Who knows – they might surprise you by getting into it. We left it until he was 36 months and our potty fairy (she left stickers for 'jobs' well done) was almost too successful… our guy didn't want to go back into pull-ups for night-time. We had to quickly discover a complicated back story where our highly-unionised potty fairy knocked off duties for the night at 7pm and wouldn't be around to distribute stickers until 7am the following morning. One step at a time, said the potty fairy.
So what's the final tally? Is this reader being unreasonable?  
No – 2
Yes – 1
Have a parenting question you want answered? Let us know anonymously in our survey here and we'll put it to the real-life experts: your fellow mums and dads.
Want to win a family day out to iSkate and Funderland at the RDS? Enter our competition right here – and don't forget to subscribe to our Family Newsletter below!