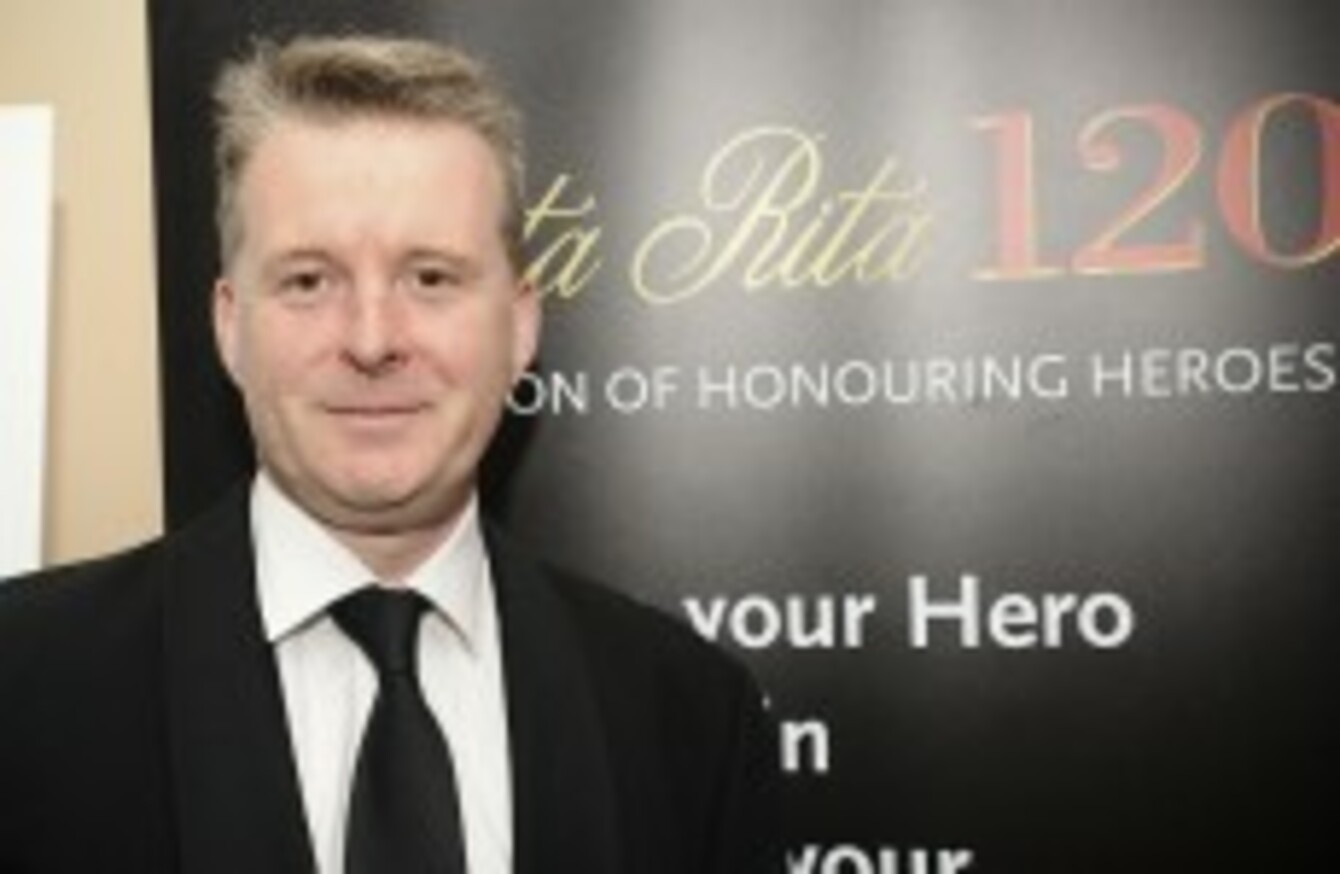 Ross Lewis of Chapter One, winner of Best Restaurant at the Santa Rita Restaurant Awards 2012
Image: Unique Media
Ross Lewis of Chapter One, winner of Best Restaurant at the Santa Rita Restaurant Awards 2012
Image: Unique Media
FINDING A GOOD restaurant got a bit easier thanks to the Santa Rita Irish Restaurant Awards 2012, which took place last night in the Burlington Hotel.
Almost 700 people from Ireland's restaurant industry attended the awards, which crowned the top eateries in the country in a range of categories.
The main winners were:
Chapter One (Dublin) Best Restaurant 2012, sponsored by Santa Rita
Garrett Byrne for Campagne (Kilkenny) Best Chef 2012, sponsored by Tipperary Water
The Long Room @ Doonbeg (Clare) Best Hotel Restaurant 2012, sponsored by Pallas Foods
The Chop House (Dublin) Best Gastro Pub 2012, sponsored by Faustino
O'Connells (Dublin) Best Casual Dining 2012, sponsored by Joseph Drouhin
Harveys Point Hotel (Donegal) Best Customer Service 2012, sponsored by Miele
West @ The Twelve Hotel (Galway) Best Wine Experience 2012, sponsored by Thomas Barton
Ely Gastro Pub (Dublin) Best Kids Size Me Menu 2012, sponsored by Heinz
Comeragh Mountain Lamb (Waterford) Local Food Hero 2012, sponsored by Life Magazine
President of the Restaurants Association of Ireland, Brian Fallon, said that entries to the awards have doubled since last year, with 6,000 nominations throughout the categories. He added:
Our industry has annual sales in excess of €2 billion and we employ 64,000 people. In fact, we are the largest employer within the Irish Tourism Sector.
Nominations for the awards are made by readers of the Sunday Independent LIFE Magazine and members of the Restaurants Association of Ireland.
The awards process runs from the beginning of February 2012 until 14 May 2012 and the selection process to become a county winner in the main category involves two stages.
A chef/restaurant/hotel/gastro pub must be nominated by a reader of the Sunday Independent or a member of The Restaurant Association of Ireland. In early March, regional judging panels made up of industry experts meet to assess the nominations. The results from the judging panel, which makes up 60 per cent of the overall vote, plus the results from the reader's nominations, which makes up 40 per cent of the vote, are combined and then reviewed by KPMG to give an overall winner.
County winners and the Dublin shortlist then go on to compete for the regional and All Ireland title.
As well as the main awards, there were industry awards in the following categories:
Best Restaurant Website sponsored by Lightbox – Milano, Ireland
Best Coffee Experience sponsored by Robert Roberts – 3FE, Dublin
Best Ethnic Restaurant sponsored by Tiger Beer – Ananda, Dublin
Best Artisan Producer sponsored by IFSA – Boulabane Ice-Cream
Best Club Restaurant sponsored by La Rousse – Restaurant FortyOne @ Residence, Dublin
Just Ask 2012 sponsored by Bord Bia – L Mulligan Grocer, Dublin
Best Seafood Experience sponsored by Kish – O'Gradys On The Pier, Co. Galway
Best Supplier sponsored by RAI – Pallas Foods
Great Value Dining sponsored by Tourism Ireland – Thyme, Co. Westmeath
Best Practice in Energy Management sponsored by Calor – Dromoland Castle, Co. Clare
Best Innovative Restaurant sponsored by Failte Ireland – Mulberry Garden, Dublin
Best Restaurant Design sponsored by Hugh Jordan – Bijou, Dublin
Best Cocktail Experience sponsored by Smirnoff Mojito – The Exchequer, Dublin
Best Newcomer sponsored by Elavon – The Green House, Dublin
Best Cookery School sponsored by Avonmore – The Tannery Cookery School, Co. Waterford