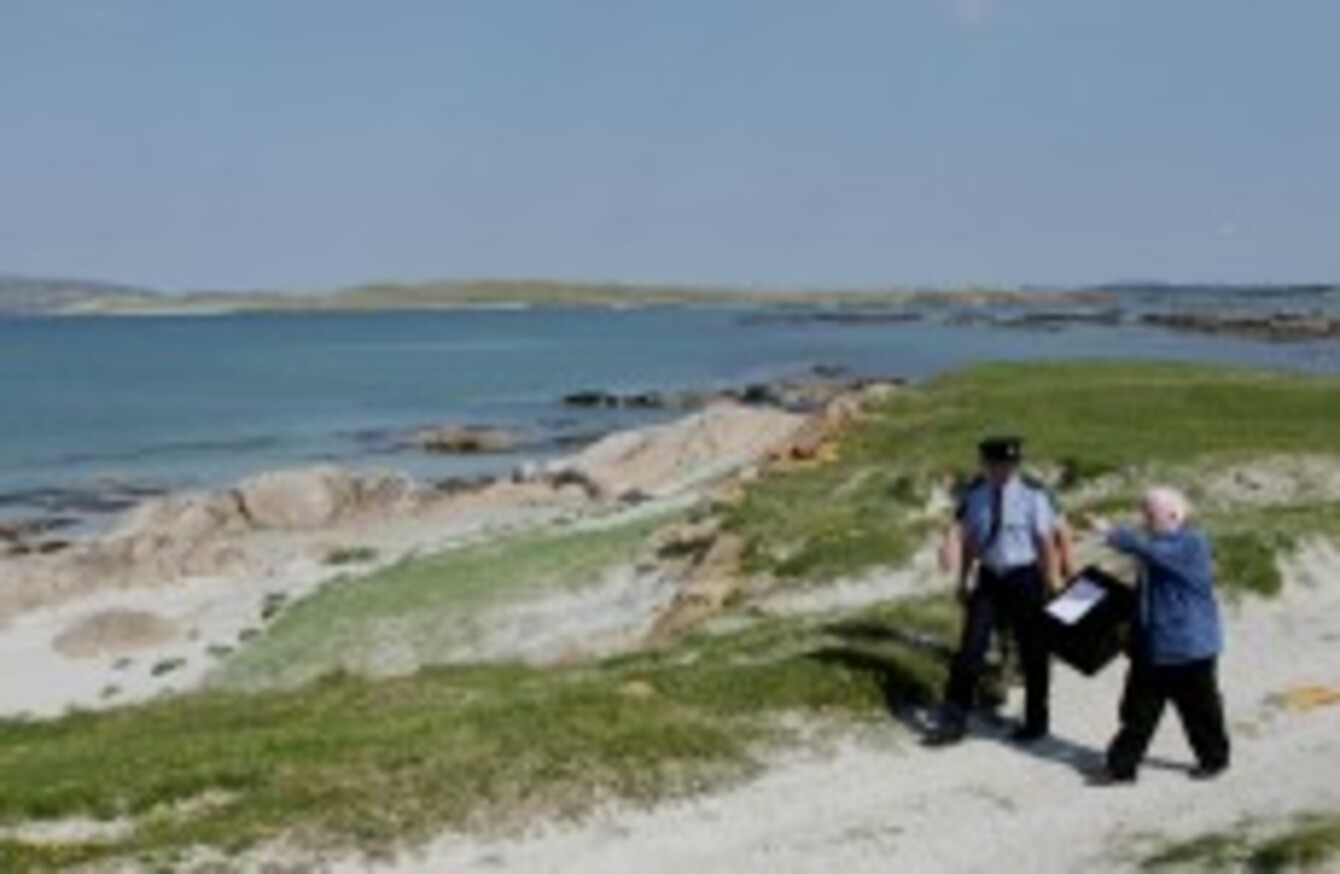 Voting on Inishfree off the coast of Donegal earlier this week
Image: Niall Carson/PA Wire
Voting on Inishfree off the coast of Donegal earlier this week
Image: Niall Carson/PA Wire
EVERY SATURDAY MORNING here at TheJournal.ie, we like to take a look at all the best comments left on the site by you lot over the past week.
It's our way of highlighting the strongest, funniest and most thought-provoking things that you lot have said over the past few days.
So in no particular order, here are the top comments from the week.
In the midst of all the referendum drama, two Sinn Féin TDs and their partners had kids during the week. Sean Norris looked at the bigger picture:
Congratulations to both deputies, their spouses & families on the safe arrivals! I was talking to some one at the weekend and I was saying to them that despite all the current turmoil the cycle of life goes on. Children are born, people get married and people pass away. thats the important stuff and that is what really matters at the end of the day.
With Euro 2012 about to start, this big article looked at Ireland's first big tournament – Euro 88 – through the eyes of the people who went there.Patrick Murray had his own take:
Was behind the goal where Houghton scored v England – got to be one of the best feelings in my life. Great craic travelling around Germany, meeting up with other fans, with the Dutch more enthusiastic than we were. Things more easygoing then, went to team party after match party after final game. Have photo of Chris Morris with a stinking black eye, along with (later manager) Mick Mc Carthy. Wonderful, precious memories!!!
Bob Dylan was commended by Barack Obama this week for his influence on American culture. Óisín Ó Dubhláin mum is a fan:
My mother seen him live only recently after years of being a fan. It was a fairly poor performance but she remarked "God on a bad day, is still God".
There were a lot of jobs announcements this week – good news for some, but as Larry Roe pointed out, not for everyone:
all these jobs being announced are great for someone but im just an ordinary warehouse worker who lost his job six months ago .now iv applied for so many iv lost count had two interviews where i thought i did really well. not even a call back to tell me how did:( and believe me two interviews is a lot more than some ppl get.my point here is, though im glad this gives an oppurtunity to young ppl to graduate to a position .i have begun to despair of getting anywhere,these look good on paper but im not impressed,:)
Have you ever bought art? That's what we were asking people in one of this week's polls, given all the art sales that have been going on lately. A lot of people have bought it – including a (rather reluctant) Keith Little:
I'm looking at mine right now. It is hanging over my pc. Many years ago in a previous life, I was with a lady friend and saw an artist/street artist displaying his work outside a gallery. One image took my fancy and I glanced at the price tag on the back. £40 …. not bad … I'll take it. Except I misread the tag, and what I thought said £40 actually said 340. If I had been alone, or had known that lady wasn't to be,  that piece would probably still be there!
Is McDonald's opening up in Dublin's Temple Bar a good or a bad thing? Commenters were in two minds about it. Lyndsey Reynolds explained why she thought it was a negative thing for the area:
Sad sad sad. Create new jobs sure. but what about the people who are currently in the restaurant that will close and what will happen to their jobs? There are probably about  30 on the payroll there + suppliers who are not squeezed on price to within an inch of their lives.

Also, do people really just believe what they read about Temple Bar… Churning out the exact same drivel re: stag and hens… Maybe that's all you have ever seen but some of us go there to go to a gallery, a play, a small independent shop, quirky cafe, food market and find it a lovely part of the city to hang out in – especially during the day?

The saddest part of this is going to be the impact on the local businesses who will not be able to compete on price with McD's McCafe. I hope and pray that this short sightedness doesn't put people out of business and result in other job losses. People think this was an anti-globalisation thing from the objectors but it was actually a pro small independent business stance from the majority.
Meanwhile Wolfgang Schmitt was more pragmatic:
There's an abrakebabra, a Papa John's, a thinly disguised Supermac's and a Milano in Temple Bar. If requested, McDonald's have proven in other key locations around the world that they can make these kind of restaurants blend in with the look & feel of the area. Great for everyone who is desperately looking for a job. If you don't like the food, simply don't eat there…
In a column yesterday about why dieting doesn't work, Jonathan Wilson had this advice (slightly abridged for length) about how to be healthy without being obsessed:
The problem here isn't dieting, its thinking they need to lose weight. To be conscious of body image isn't a bad thing, but wanting an unrealistic body type is. Sticking to the subject of diet. A large group of society have lazy food habits. Eating "quick" foods that also are designed to be tasty, which generally means refined surges and salt. Then there's a lack of exercise. This stuff isn't rocket science: eat healthy and exercise. The twisted part is Advertising has latched onto words like "healthy" to help sell their products when that mightn't always be the case. Plus you have another batch of Ads trying to sell you some new contraption to make you fit in minutes. This leads to people being mislead, thinking they're doing the right thing when they're not.

I've lost 8 stone over the last 2 years not through diet, but just eating good food and doing some exercise. This is a healthy life pattern, it's not a diet I'll stop when I hit a target weight and then go back to eating junk food again and wonder why I'm yo-yo dieting!
Mark Andrew Salmon asked what a lot of people have been thinking since Francois Hollande was elected President of France:
Just a thought and not really on thread but if Merkel and Hollande become allies like she was with Sarkozy will "Merkozy" become "Merde"?
Sometimes it can seem like there's a whole lot of bad news happening and not a lot of good. Ryan Allen had this suggestion:
Nice to see the positivity on this site. If you are on Twitter Jay, you might search for the hashtag #positiveireland which shows that there are positive things happening all around the country despite the doom and gloom of the commentators on here.
Given that it's almost time for the Euros, we thought this video of an elephant playing football was pretty apt. Begrudgy suggested a career path:
Liverpool have just put in a bid of 42 million.