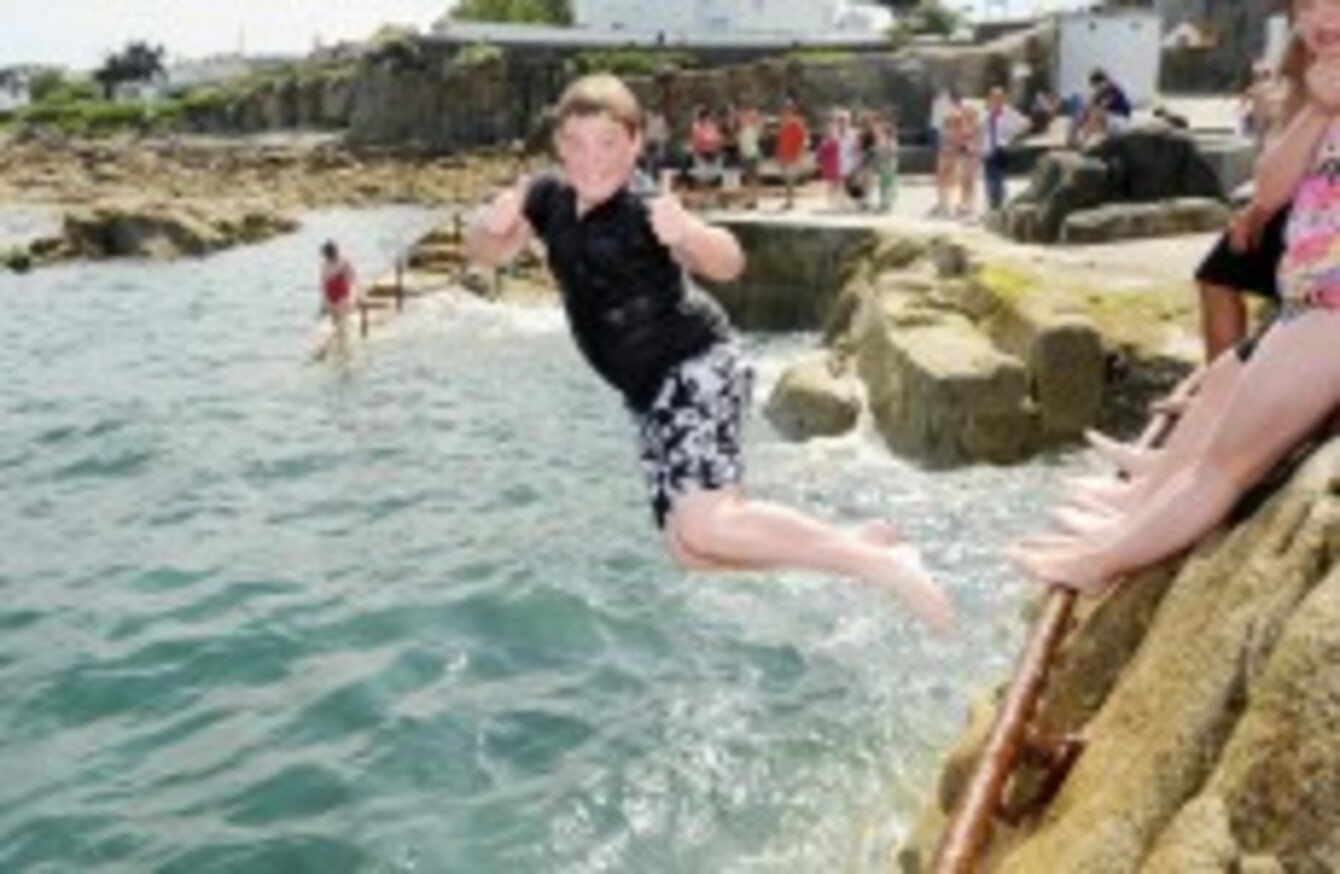 Image: Laura Hutton/Photocall Ireland
Image: Laura Hutton/Photocall Ireland
EVERY SATURDAY MORNING we like to take a look at all the best comments left on the site by you lot over the past week.
There's been a lot of discussion this week about Sean Fitzpatrick being charged, and Ireland's return to the bond markets. There was also Ryanair's treatment of a 69-year-old woman, new alcohol regulations, abortion, the Rubberbandits' nationality – and of course, Madonna's bum.
So here, in no particular order, are the standout comments from the week.
A mix-up in the programme for the Edinburgh festival described the Rubberbandits as being English. This change may be in order, from Ruairí O'Mahony:
Ones horse is outside.
Predictably, an article on Thursday about all the puns people could make about Apple's new operating system Mountain Lion soon degenerated into puns. Lots and lots of puns. From Emmet Purcell:
So the purrpose of these comments is to think of as many cat puns as pawsible, purely for pride? I'd be lion if I said I'm not feline up to the challenge.
And from Damian O'Keeffe:
I think apple needs to paws for thought before naming their next os because these are oh so funny I think I'm going to puma pants.
Ireland's bond auction on Thursday went well, apparently. So everything's ok and it's time to party like it's 2006 again! Whoo! There's no way this can end badly! From Creamy Hamstrings:
Great stuff – I'm heading out now to get a job as a site labourer, buy a €650k house in Kildare and stick a deposit on a new BMW M3! Celtic Tiger is back baby!
Cpm was pragmatic:
You could buy the whole of Kildare for 650k at today's prices
Dave Kavanagh commented on the article about the large number of cats and dogs currently in the DSPCA animal shelter:
just adopted a pooch recently after it had been tossed from a car close to my house. It was in poor condition, partially deaf and blind. I would urge anyone thinking of getting a dog or cat to consider adopting from the pounds rather than buying puppies or kittens.
Siobhán Kavanagh was one of many readers who had questions about a 6-year-old girl who takes part in beauty pageants in the US – and has just been given her own reality tv show:
How can you pump a six year old full of energy/caffeine drink mixture and think that's okay? Is she not energetic or spirited enough to do it naturally? Is this not just setting the child up for dependence on substances which are perceived to enhance her performances in the future?
Mark Dennehy was clear about the biggest problem that needs to be solved in Irish politics – and it's not the Seanad [comment slightly abridged]:
Reform it, abolish it, paint it pink and slap a bow on it – the entire "debate" over what to do with the seanad is a large, attention-soaking distraction from the real requirement for reform, which is to eliminate the current disregard by the Government side for the Opposition side, usually expressed by using the party whip system to make any Dail or Seanad 'vote' a mockery of the term; a disregard that also means that neither side has any regard for the Electorate except for during the General Election once every few years for a few weeks (and immediately forgotten five seconds after the polls close).

That's why, when the entire Opposition side gets up and walks out, the Government side keeps on making a speech to empty air and then gets to completely legally hold the vote, win it, and pass the bill. [...]

Until that's fixed, you can do whatever you want to the Seanad because the entire Oireachtas is dysfunctional. And it does not matter who's in the Government seats and who's in the Opposition seats, this is the one truely non-partisan thing in Irish politics, and it will continue until we do something drastic, like abolishing the party whip system as unconstitutional (something that's already been done in other countries for the same reason) .
If you or someone near you ever goes into labour, you probably don't want Niall Horan from One Direction around, given how much help he is here. As Josephine Byrne noted:
Niall was only moving in One Direction…away!!
#Open journalism No news is bad news Support The Journal

Your contributions will help us continue to deliver the stories that are important to you

Support us now
Matt Donovan, who works for Dublin Bus, had this to say about plans to increase fares at CIE [comment slightly abridged]:
Contrary to popular opinion drivers do not earn €70,000 p.a. Nor anything remotely near it! Yes we get free travel but only on buses. We can earn between €32k-€38k p.a. Yet the bulk of savings come from my terms & conditions. 2 years ago no driver would ever qualify for a medical card or FIS, now, some do.

€36,000,000 will buy time & breathing room for a grossly overpaid & inefficient corps of management to protect their salaries which start at €80,000 & go to €256,000 (their salaries aren't being touched) Fares should be lowered to pre 2005 levels & streamlined, infrastructure should be maintained & prioritised eg bus gates, bus lanes, traffic lights.

We have RTPI & smartphone technology which are a great leap in the right direction. Then ruthlessly tackle, pursue & expunge the free loading anti social elements who blight certain routes & top decks across the city. Public transport should be accessible & affordable to all. Privatisation is only a slogan, it is not an answer. If you want privatisation then bear in mind you would be at the mercy of the Michael O'Leary mindset, public transport isn't meant to make a profit. It is to provide a service to you, the public.
Mike Conway was one of a number of people who left comments about the death of swimmer Paraic Casey while swimming the English Channel for charity:
Absolutely awful news. To leave this earth while doing something that benefits many others is a most noble thing. I hope even a small crumb of comfort can be wrought from that. RIP Paraic. Condolences to your family and friends.
Conor Power explained what it's like from a teacher's point of view to decide whether school students should be allowed home when they're feeling sick:
@CelticLady To be fair the 500+ teachers I've worked with over the last 6 years all exercise common sense and are very good at reading a situation if they think a student is acting ill to go home etc. It's a tricky situation at times depending on the nature of the symptoms (e.g. we can give heat/cool packs or plasters but not medication or painkillers). At the end of the day if a student makes several reports to a teacher regarding illness we can't deny permission to phone home. It's up to the parent then to use their judgement on receiving the call whether or not to collect their son/daughter.
Like many others, Zoe Hughes was slightly cynical about the new Carly Rae Jepsen video:
Oh to be a teenager again… Dropping phones in pools and always having a good time. That reflects my youth to a t.
Spot any good comments? Mail them to christine@thejournal.ie