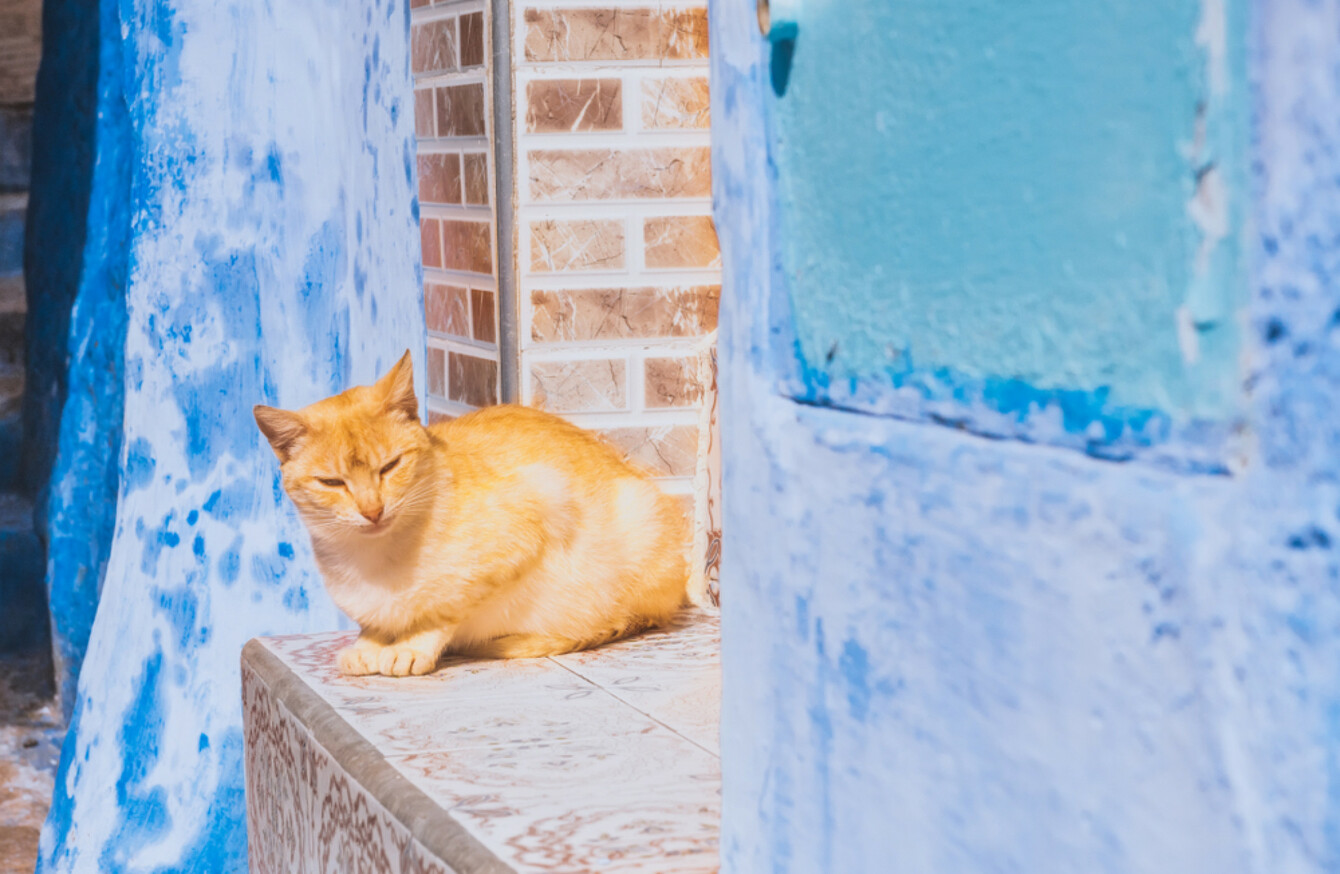 File photo of stray cat in Morocco.
Image: Shutterstock/Kochneva Tetyana
File photo of stray cat in Morocco.
Image: Shutterstock/Kochneva Tetyana
A BRITISH TOURIST has died after becoming infected with rabies during a holiday in Morocco.
Public Health England (PHE) said today that the tourist was bitten by a cat during their visit.
"There is no risk to the wider public in relation to this case but, as a precautionary measure, health workers and close contacts are being assessed and offered vaccination when necessary," PHE said.
There are no documented instances of direct human to human transmission of rabies, it is usually passed on through bites or scratches from an infected animal. The PHE issued a reminder today to avoid coming into contact with animals when travelling in rabies-affected countries.
"Rabies is common in other parts of the world, especially in Asia and Africa. All travellers to rabies affected countries should avoid contact with dogs, cats and other animals wherever possible, and seek advice about the need for rabies vaccine prior to travel," it said in its warning. 
Anyone who has been bitten, scratched, or licked by an animal in a country with rabies, or has had direct contact with a bat in this country, should take immediate action by washing the wound or site of exposure with plenty of soap and water. Local medical advice should be sought without delay, even in those who have been previously vaccinated.
When given promptly after an exposure, a course of rabies vaccine is extremely effective at preventing the disease.