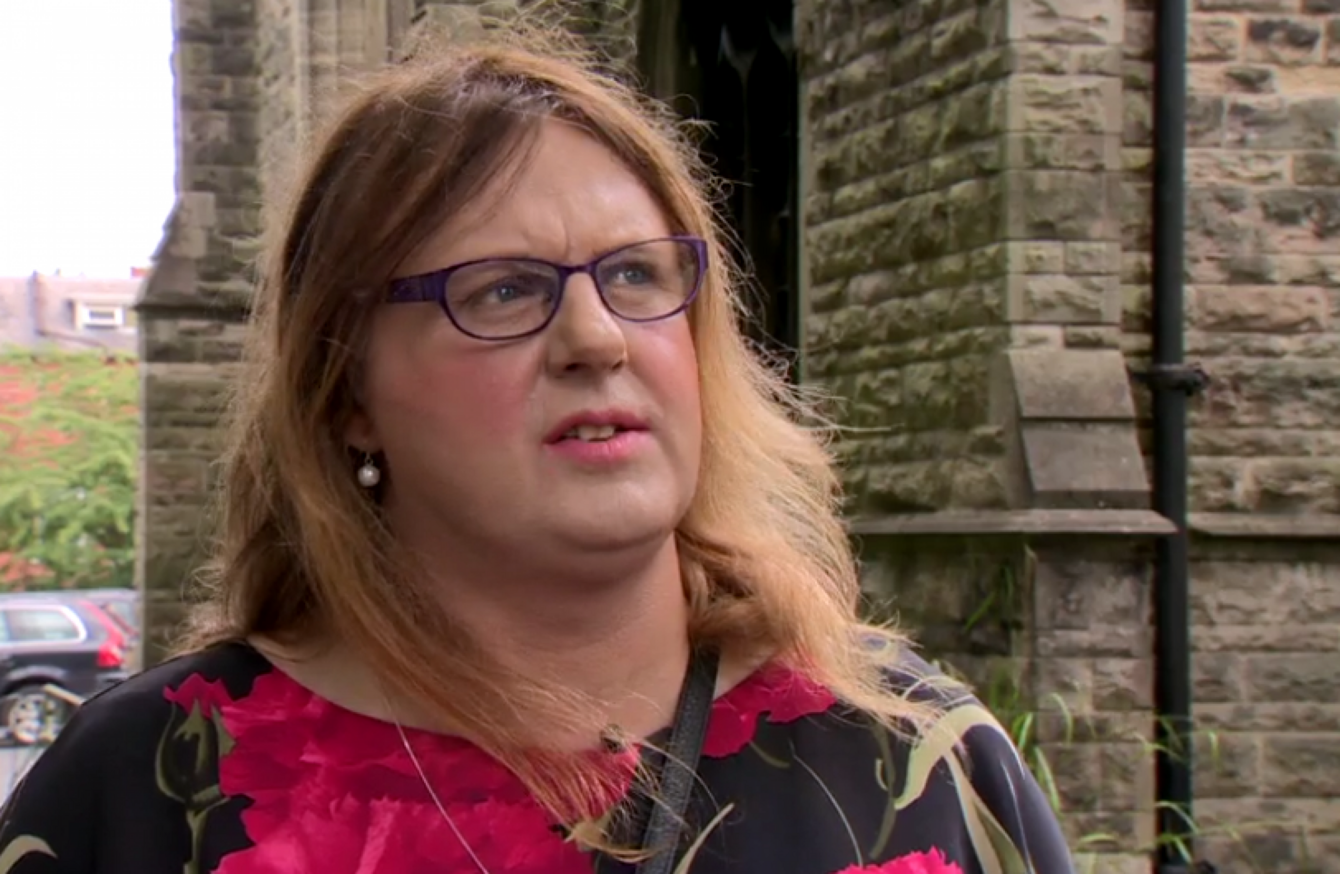 Adrianne Elson
Image: BBC
Adrianne Elson
Image: BBC
A TRANSGENDER WOMAN has spoken out about wanting to rejoin the Orange Order.
Adrianne Elson spoke to the BBC's Victoria Derbyshire programme about how she became separated from the organisation that she was once a member of, and her wish to rejoin the female section of the group.
Elson first arrived in Northern Ireland in 2005, joining the organisation as well as Ian Paisley's Free Presbyterian Church.
For a time then she was heavily involved in the Church's activities, and even participated in a protest against a Belfast Pride event.
She said that event was a turning point, and described making "fleeting eye contact" with one of the men in the parade, thinking to herself:
What am I doing here? That's not the devil incarnate, that's not a demon. That's a fellow human being like me. Why am I protesting against them and what am I doing?
Now she has said that she would like to rejoin the women's section of the Orange Order.
"I would have liked to have been given the opportunity," she said, "It would have been nice."
Maybe in the future. It would be nice to think that maybe it would be possible. It would be nice maybe for another generation.
It would be wonderful if it did. You have to challenge the status quo, or preconceptions and prejudices to move on.
I'd like to think that it's something for the future.
The Orange Order is a Protestant conservative fraternal order, founded in 1795.
The full segment can be viewed on the BBC's website here.