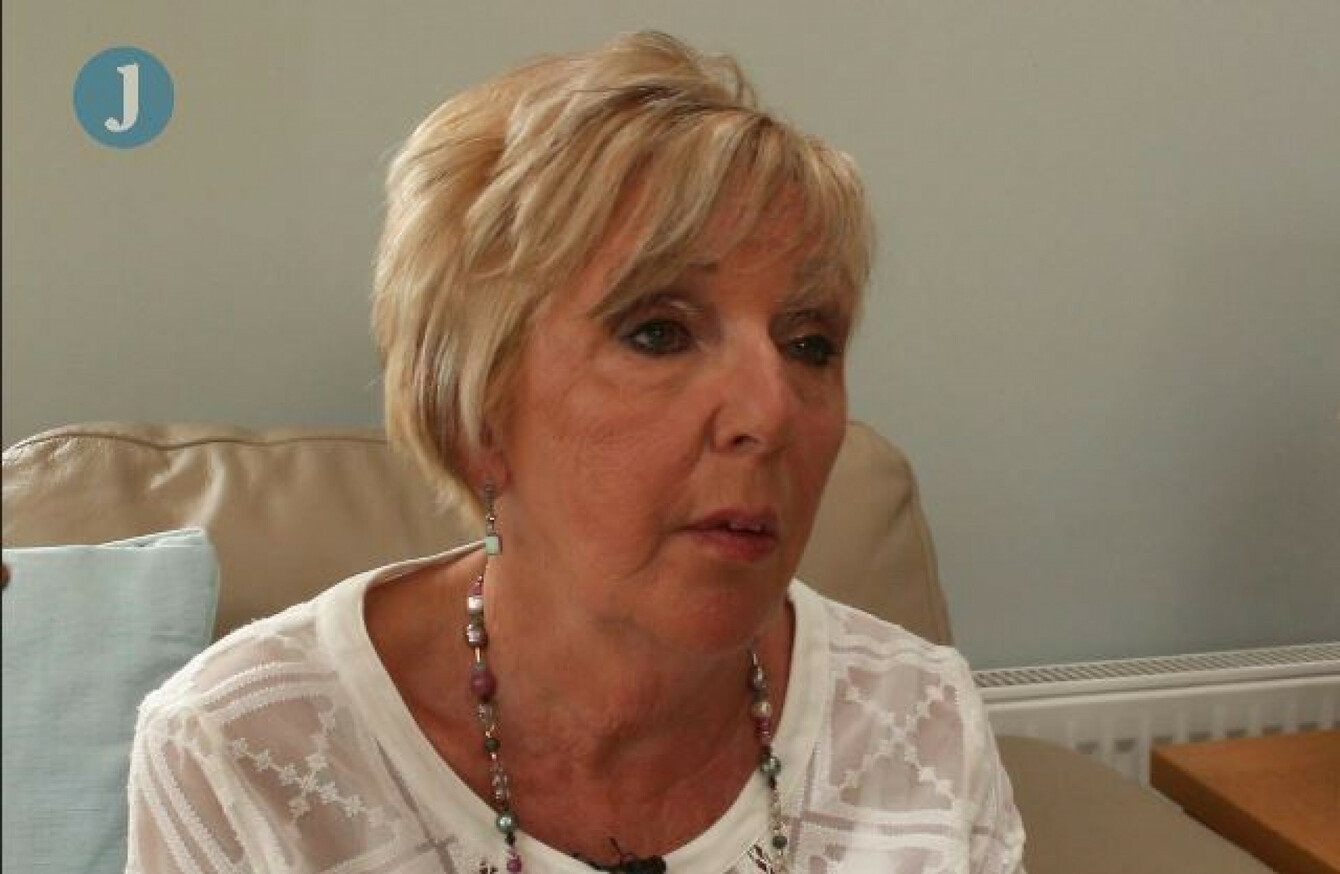 Image: Andrew Roberts/TheJournal.ie
Image: Andrew Roberts/TheJournal.ie
MINISTER FOR CHILDREN Katherine Zappone has committed to raising the issue of transvaginal mesh complications suffered by Irish women with the Minister for Health.
Last month TheJournal.ie reported on the stories of a number of Irish women who had procedures which involved the use of these devices.
They are commonly used in surgeries to address stress urinary incontinence and prolapse, conditions many women suffer from after natural childbirth or as they age.
Although these procedures have been shown to be very effective without complications in the majority of cases, a number of women have suffered serious health issues including chronic pain in the years afterwards.
Source: TheJournal.ie/YouTube
Figures released to The Guardian by the NHS in the UK suggest one in 15 women who underwent a mesh procedure later had to have the implant either partially or fully removed.
Hundreds of women in the US, Australia and in the UK are pursuing legal action as a result of the issues they have suffered and following the extensive media coverage internationally, Irish women affected by it have now begun to speak out.
Margaret Byrne is one of those women. She had a procedure using a mesh device called a mid-urethral sling in 2000 to address her stress incontinence. The mesh is put in place to support the neck of the bladder.
She first noticed an issue when she tried to resume sexual relations with her husband. 65-year-old Byrne told TheJournal.ie:
He could feel something very sharp and so could I. So, on inspection, which is not really something you want to do, I found that part of the tape had cut through my vagina and was now sticking there, sharp-edged.
She had a number of procedures to "pull the skin over it and sew that in place", but eventually had to have the bulk of the mesh removed. The removal surgery is complex and comes with its own potential complications as the mesh material is designed so that tissue grows in and around it, embedding the device as a permanent support.
Byrne recently wrote to a number of her local TDs – including Minister Katherine Zappone – in order to highlight the issue.
A reply from Zappone's office said the minister would "make representations on your behalf to Mr Simon Harris TD, Minister for Health regarding the issues you raised in relation to transvaginal mesh complications, and she will be in touch with you as soon as she is in receipt of further information".
'Utter disregard for women's healthcare'
In a recent response to a parliamentary question from Sinn Féin TD Louise O'Reilly, the HSE said there were 735 discharges for the sling procedure for stress incontinence last year and 728 for uterus, pelvic floor or small bowel prolapse.
However the HSE said its Hospital In-Patient Enquiry (Hipe) system which compiled these figures cannot identify whether or not mesh implants were used in these proceduree. It therefore does not have data on the number of these devices purchased and used.
Last month O'Reilly called on the HSE to conduct a review into how many patients have received a transvaginal mesh implantation.
"Given the seriousness of this issue, I am quite worried that the HSE does not hold this data. Indeed, I find the fact that the HSE does not hold this data another indication of this state's utter disregard for women's healthcare, given that this issue disproportionately affects women," she said.
"The issues around transvaginal mesh implants have caused huge scandals in both the US and in Britain and without the data on the number of mesh implants procedures carried out in this state then we cannot know how serious the issue is here."
The Health Products Regulatory Authority (HPRA) has encouraged any patients in Ireland who have experienced issues with transvaginal mesh devices to report them. This can be done by  downloading and completing an incident report form, which can be found here.