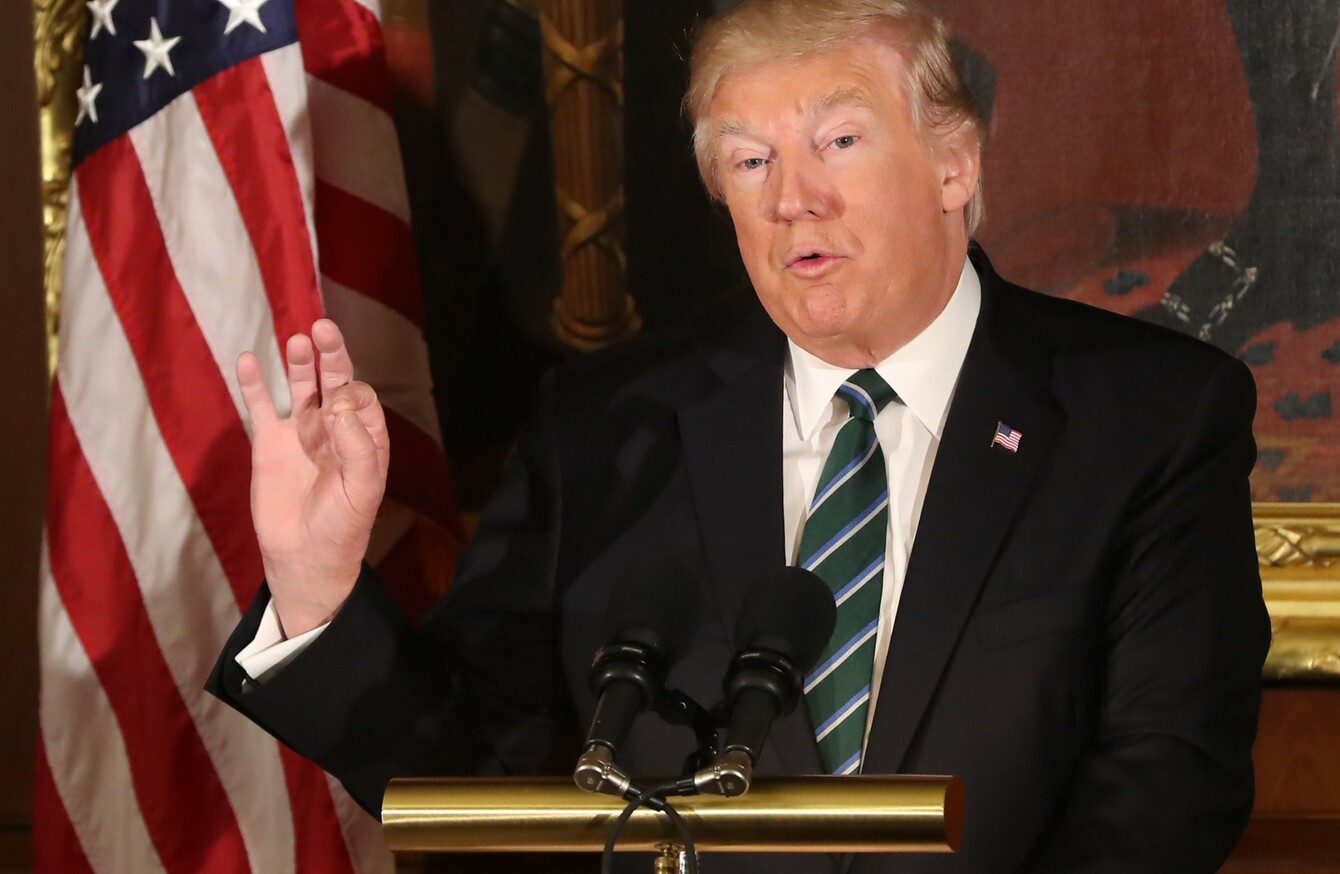 Image: Niall Carson
Image: Niall Carson
NAFTA PARTNERS MEXICO, Canada and the United States plan to swiftly renegotiate their free trade deal, the White House announced last night.
President Donald Trump "agreed not to terminate NAFTA at this time and the leaders agreed to proceed swiftly… to enable the renegotiation of the NAFTA deal," a statement said.
The announcement came after reports in US media that Trump was considering giving formal notice of pulling the United States out of the North American Free Trade Agreement.
A draft executive order was in the final stages of review, two White House officials told the Politico news website, and could be unveiled within a week or two. The New York Times had quoted a senior administration official saying Trump was likely to sign such an executive order.
But late last night Commerce Secretary Wilbur Ross brushed off the reports as "rumour."
"There was a rumour today that there would be an executive order, just a rumuor, and my practice is to comment on things we have actually done or are doing as opposed to commenting on rumours," he said.
Disaster
Trump calls NAFTA, established 1 January, 1994, a "disaster" and has pledged to renegotiate the terms or abandon the pact altogether.
He blames NAFTA for the loss of millions of US industrial jobs, mostly to Mexico.
His administration also slapped tariffs in recent days on some imports of Canadian timber and threatened to retaliate against Canadian moves that harm US dairy farmers. Timber and milk, however, are not covered by NAFTA.
The softwood lumber dispute between Washington and Ottawa has also seen many twists and turns for nearly 35 years, with US producers accusing their Canadian counterparts of exporting lumber at subsidised prices, harming US businesses.
The lumber is a major part of the massive US construction and home-building industry — an economic bellwether. Most US homes are made with wood framing and some entirely of wood.
Earlier this week, the US Commerce Department announced it was imposing tariffs of up to 24% on Canadian softwood lumber.
Canada's dairy sector is protected by tariffs on imports and controls on domestic production as a way to support prices for the country's farmers.
The latest dairy trade row was triggered when Canada extended those policies to apply to ultrafiltered milk, a product used in cheese production and at the center of a thriving US export business.
The White House statement said Trump spoke late Wednesday with Mexican President Enrique Pena Nieto and Canadian Prime Minister Justin Trudeau of Canada.
"Both conversations were pleasant and productive," it said.