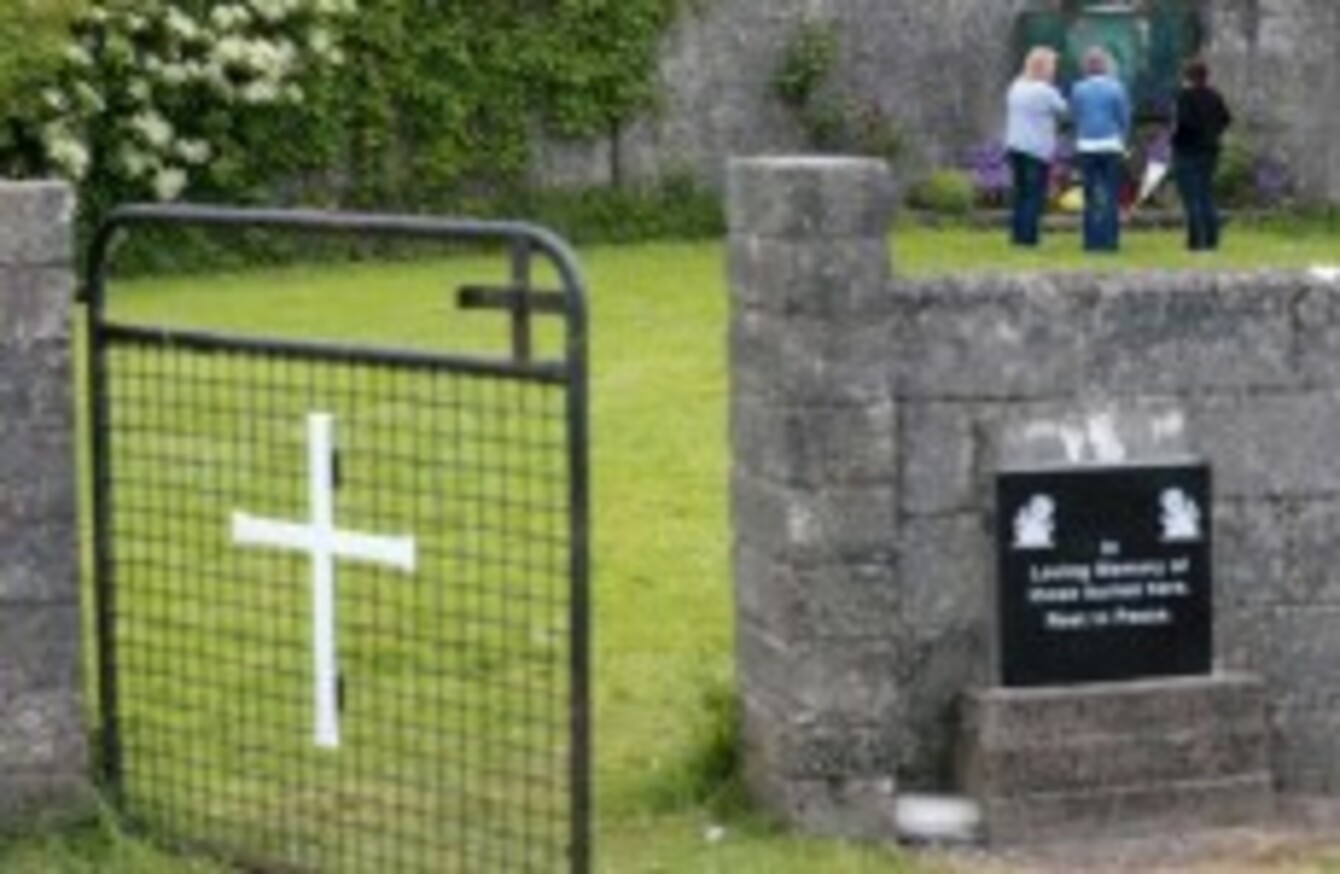 Image: Laura Hutton via Photocall Ireland
Image: Laura Hutton via Photocall Ireland
THE MASS GRAVE of children in Tuam is due to be discussed by the Cabinet at its weekly meeting this morning.
An inter-departmental group which was set up after the reports of the mass grave with 800 babies and toddlers on the grounds of the Mother and Baby home.
It's now expected to give a progress report to the Cabinet this morning.
The question of whether an inquiry will be held into the deaths is also expected to be discussed.
Sinn Fein is calling for an independent judicial inquiry to be set up immediately.
It will table a private members motion in the Dail later today.
Speaking on Morning Ireland, Deputy Leader of Sinn Féin Mary Lou McDonald said, "The public awareness of this issue is now heightened. There's an increased public demand for action.
What's absolutely crucial is that we have a cast iron commitment to an independent comprehensive judicial review.
"It is not desirable that we have a drip drip approach with this issue.
"We have to be clear about what it is we are investigating into. We need the full cooperation of churches and the Protestant churches have a role in this too in terms of the Bethany homes.
There is no getting away from these issues, the light needs to be shone.
"The State had an obligation and a duty of care to each person in those homes. We need to face this issue square on.
If I was sitting in a Ministers seat I would call for a full independent judicial report. This is not going to go away.
"The women and children need the vindication that they deserve".