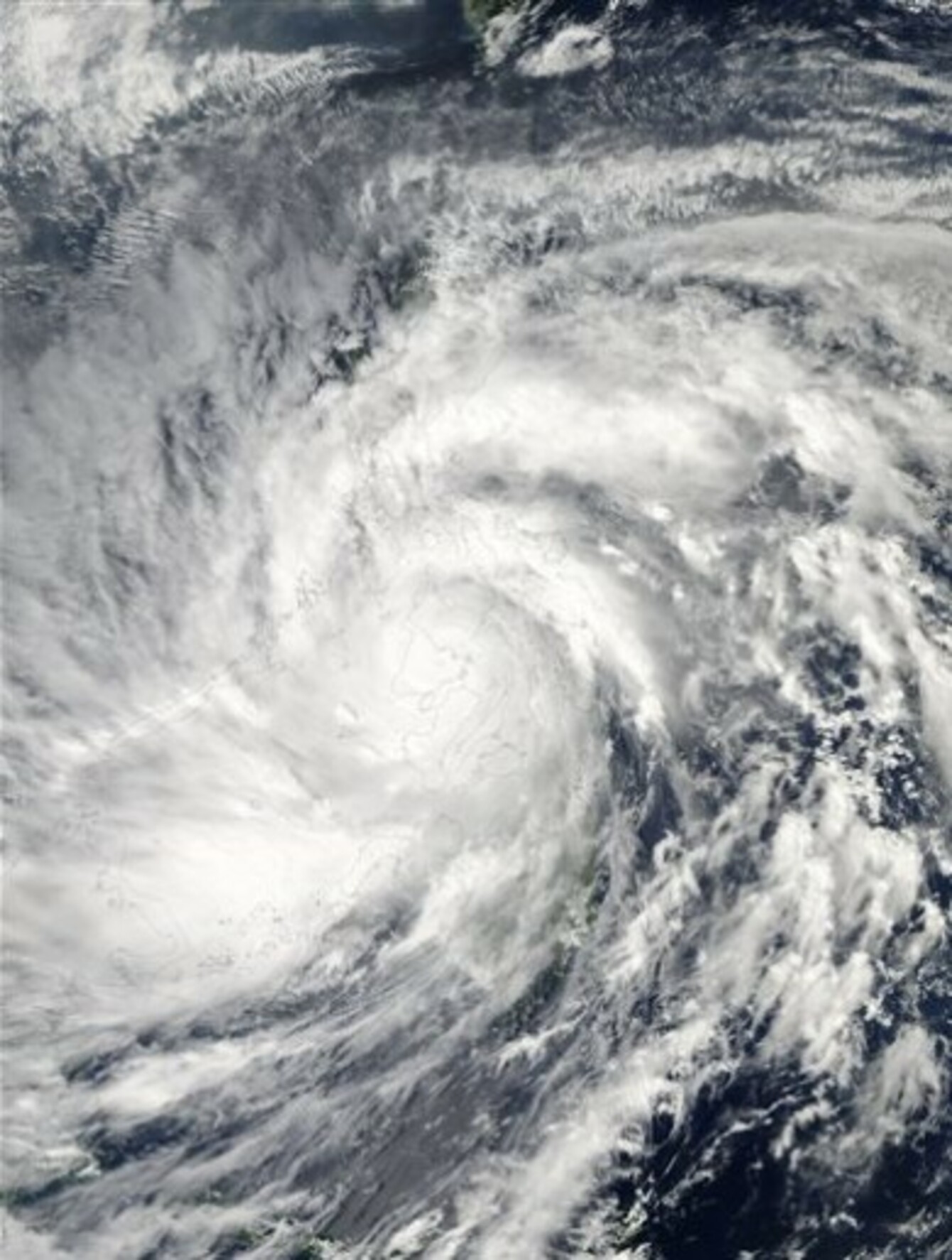 Typhoon Haiyan in the Philippines
Image: AP Photo
Typhoon Haiyan in the Philippines
Image: AP Photo
RESCUERS IN CENTRAL Philippines counted at least 100 dead and many more injured today, a day after one of the most powerful typhoons on record ripped through the region, wiping away buildings and leveling seaside homes in massive storm surges, then headed for Vietnam.
100 bodies
With communications and roads still cut off, Captain John Andrews, deputy director general of the Civil Aviation Authority of the Philippines, said he had received "reliable information" by radio from his staff that more than 100 bodies were lying in the streets of Tacloban on hardest-hit Leyte Island.
It was one of five islands where Typhoon Haiyan slammed Friday.
Casualties
Regional military commander Lt. Gen. Roy Deveraturda said that the casualty figure "probably will increase," after viewing aerial photographs of the widespread devastation caused by the typhoon.
Civil aviation authorities in Tacloban, about 360 miles southeast of Manila, reported that the seaside airport terminal was "ruined" by storm surges, Andrews said.
Cabinet Secretary Rene Almendras, a senior aide to President Benigno Aquino III, said that the number of casualties could not be immediately determined, but that the figure was "probably in that range" given by Andrews. Government troops were helping recover bodies, he said.
Debris litter the road by the coastal village in Legazpi city. (AP Photo)
Aid
US Marine Col. Mike Wylie, who surveyed the damage in Tacloban prior to possible American assistance, said that the damage to the runway was significant. Military planes were still able to land with relief aid.
Joseph de la Cruz, who hitched a ride on a military plane from Tacloban back to Manila, said he had counted at least 15 bodies.
"A lot of the dead were scattered," he said, adding that he walked for about eight hours to reach the Tacloban airport.
The Philippine television station GMA reported its news team saw 11 bodies, including that of a child, washed ashore Friday and 20 more bodies at a pier in Tacloban hours after the typhoon ripped through the coastal city.
Bodies
At least 20 more bodies were taken to a church in nearby Palo town that was used as an evacuation center but had to be abandoned when its roofs were blown away, the TV network reported.
Ferocious winds felled large branches and snapped coconut trees. A man was shown carrying the body of his 6-year-old daughter who drowned, and another image showed vehicles piled up in debris.
Nearly 800,000 people were forced to flee their homes and damage was believed to be extensive. About 4 million people were affected by the typhoon, the national disaster agency said.
Relief workers said they were struggling to find ways to deliver food and other supplies, with roads blocked by landslides and fallen trees.
Winds
The typhoon's sustained winds weakened today to 101 mph with stronger gusts as it blew farther away from the Philippines toward Vietnam.
Vietnamese authorities in four central provinces began evacuating more than 500,000 people from high risk areas to government buildings, schools and other concrete homes able to withstand strong winds.