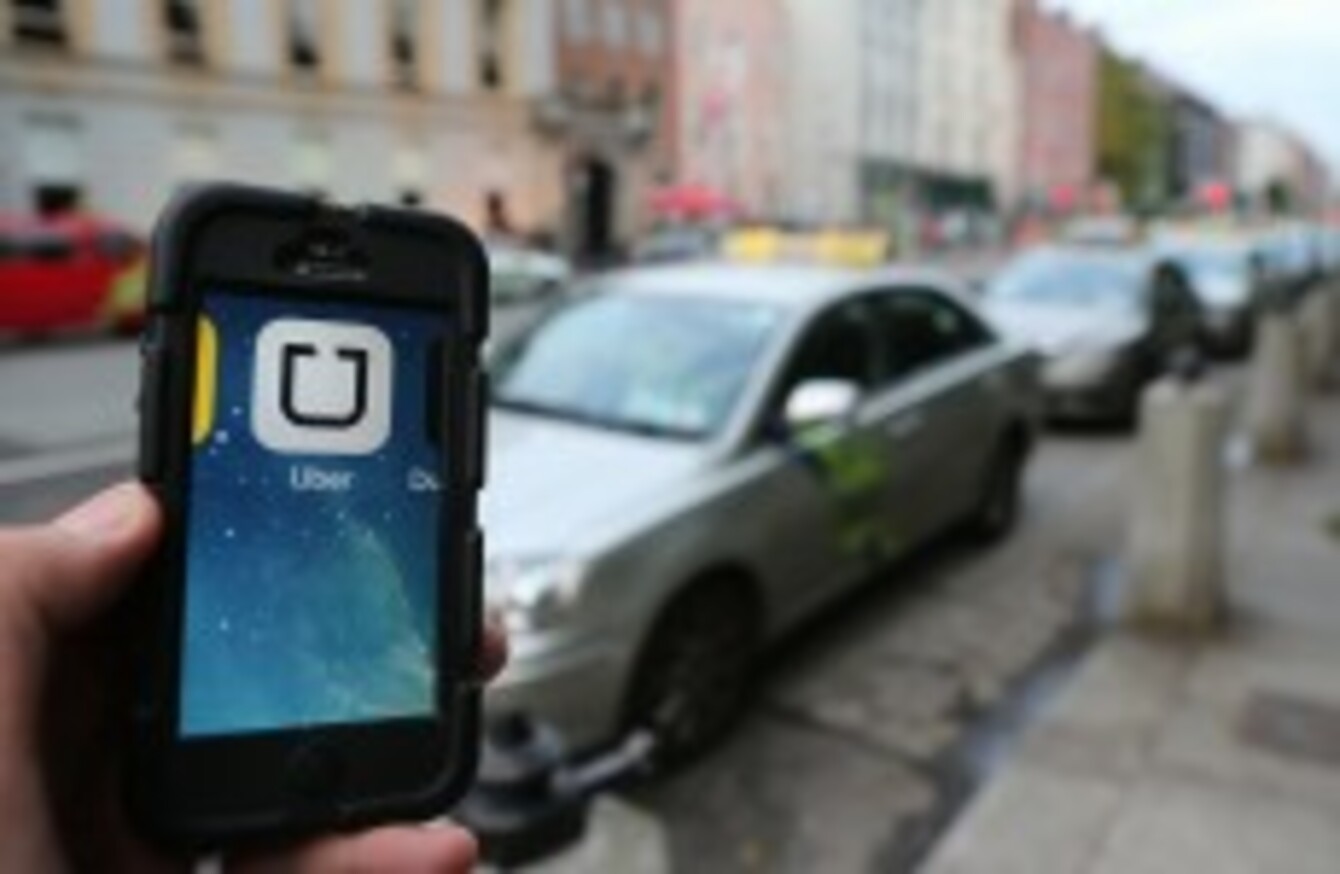 Uber arrived in Dublin earlier this year
Image: Niall Carson/PA Wire
Uber arrived in Dublin earlier this year
Image: Niall Carson/PA Wire
WE'VE ALL BEEN there before. You order a taxi, and you're on the journey home and the music chosen by the driver is, well, questionable at best.
Well if you're with Uber, a taxi company that also allows you to ride-share, you won't have to worry about that as earlier today, it announced a new partnership with Spotify allowing passengers to choose play their own music through the car speakers (provided it's not Taylor Swift).
The partnership will begin on 21 November in ten cities – London, New York, Los Angeles, San Francisco, Mexico City, Nashville, Singapore, Stockholm, Toronto and Sydney – with the promise that it will be rolled out to more cities (including Dublin) over the coming weeks.
While it may come across as a fun distraction, there are some caveats. For one, you will need a Premium account to use it (although you will get a free week of Premium which starts once you take your first music ride), and if you're an Android user, you will have to take one or two extra steps before it starts playing through the car.
But the biggest issues are with the taxi drivers themselves. Since not all cars will be equipped to play music remotely, they fear that expectations among customers will be higher and will give one-star reviews if it doesn't live up to their expectations.
Some are already dreading the partnership with some worrying that it could result in potential lawsuits (such as trying to get drunk people home and being distracted by both them and loud music), while others are annoyed that Uber is ignoring concerns about wear and tear, low pay and falling demand.
Another concern is that you have really bad taste in music and you'll subject your driver to your undying love of Rebecca Black's Friday. Or worse, you're one of those people who regularly skips music and can't seem to settle on a track.
In that case, maybe it's better to stick to headphones (and turn on private session while you're at it).