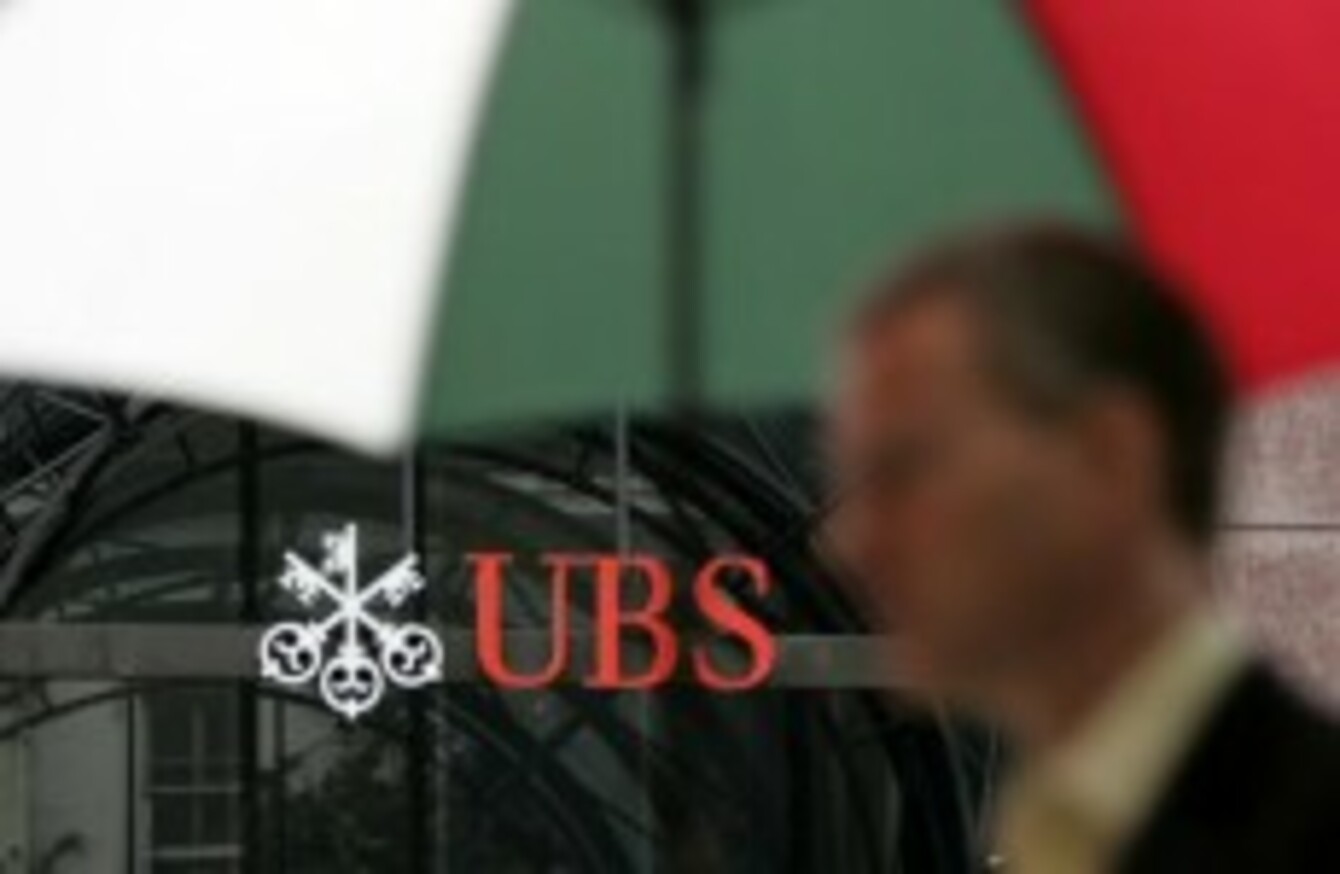 Image: AKIRA SUEMORI/AP/Press Association Images
Image: AKIRA SUEMORI/AP/Press Association Images
SWISS BANK UBS is to cut 3,500 jobs as part of efforts to save €1.76 billion by the end of 2013.
The banking giant said the reductions in employee numbers would be achieved through redundancies and "natural attrition". Savings will also come from real estate rationalisation.
The bank says it expects to incur charges of about 400 million Swiss Francs (€352m) as a result of the job cuts. A further €132m in charges will be booked in relation to real estate.
Of the 3,500 staff reductions, about 45 per cent will come from its investment banking division, said UBS. A further 35 per cent will be from Wealth Management & Swiss Bank, while Global Asset Management and Wealth Management Americas will lose 350 staff each.
UBS has a funds services office in Dublin but it is unclear whether any Irish staff will be affected by the cost-cutting measures. When contacted by TheJournal.ie, UBS said it does not yet have a breakdown of where the job cuts will be made. A spokesman for the company said there are about 7,000 UBS workers in the UK and those employed in the Dublin office are included in this figure.
The Swiss firm joins a growing list of investment banks – HSBC, Barclays, Goldman Sachs and Credit Suisse - that have culled thousands of jobs recently as the sector is hit hard by market volatility and higher regulatory costs.