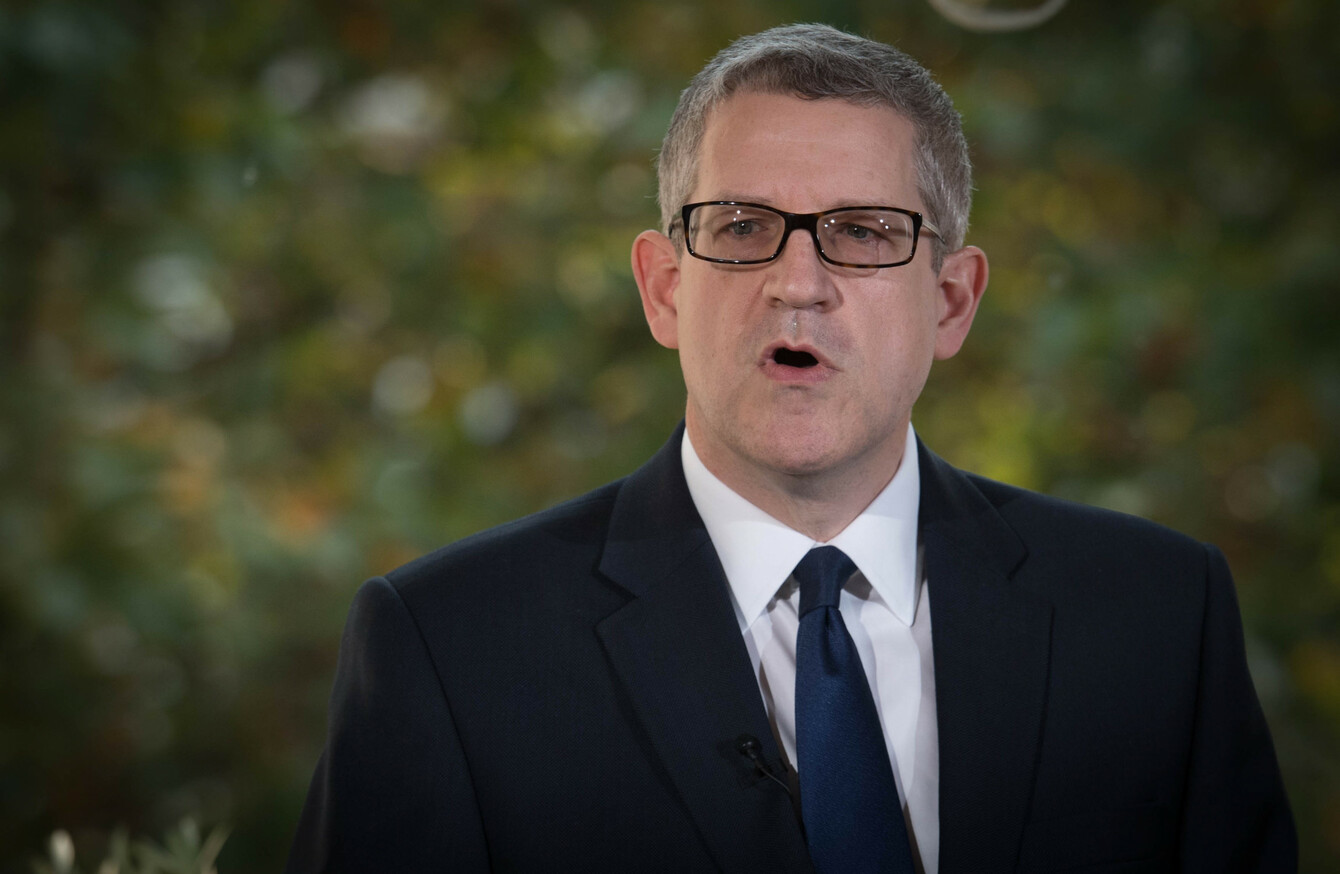 MI5 chief Andrew Parker
Image: Stefan Rousseau via PA Images
MI5 chief Andrew Parker
Image: Stefan Rousseau via PA Images
THE UK'S INTELLIGENCE services are facing an "intense" challenge from terrorism, the chief of MI5 has warned.
Director general of the MI5, Andrew Parker has told the BBC that there is currently "more terrorist activity coming at us, more quickly" and that it is becoming "harder to detect".
The UK has suffered five terror attacks since the start of this year and he said that MI5 staff have been "deeply affected" by them.
Parker said there are currently over 3,000 extremists being monitored in the UK who are "committed in some way to support or act in violent Islamist extremism".
A total of 20 attacks have been found and stopped in the last four years, he said.
"The way we operate is on a daily and weekly basis to assess the risk presented as far as we know from each individual and to prioritise accordingly," he said.
"One of the main challenges we've got is that we only ever have fragments of information, and we have to try to assemble a picture of what might happen based on those fragments."
https://twitter.com/BBCNews/status/920387002423316480
The five attacks that slipped through this year include a suicide bomb attack in May after the Ariana Grande concert at Manchester Arena, killing 22 people.
In June, a man drove a van into a crowd of people near a mosque in north London, while a homemade bomb exploded on a tube train at Parsons Green station last month, injuring 30.
Parker said that when an attack happens, the likelihood is that it may be done by someone who "we know or have known".
"Where that's not so, it would mean that we were looking completely in the wrong place," he said.
He added that over 130 British citizens who travelled to Iraq and Syria to fight with the Islamic State have died – but 800 people had left the UK for those countries.
"They are part of that 3,000 number I spoke about where they're sifted and assessed on an individual basis for risk and we apply intelligence coverage and police coverage accordingly, based on the risk they present," Parker said.
Some of the 800 had returned back to the UK, often many years ago, and had been subject to risk assessment.
He added that fewer than expected had returned recently and that those who were still in Syria and Iraq may not now attempt to come back because they knew they might be arrested.