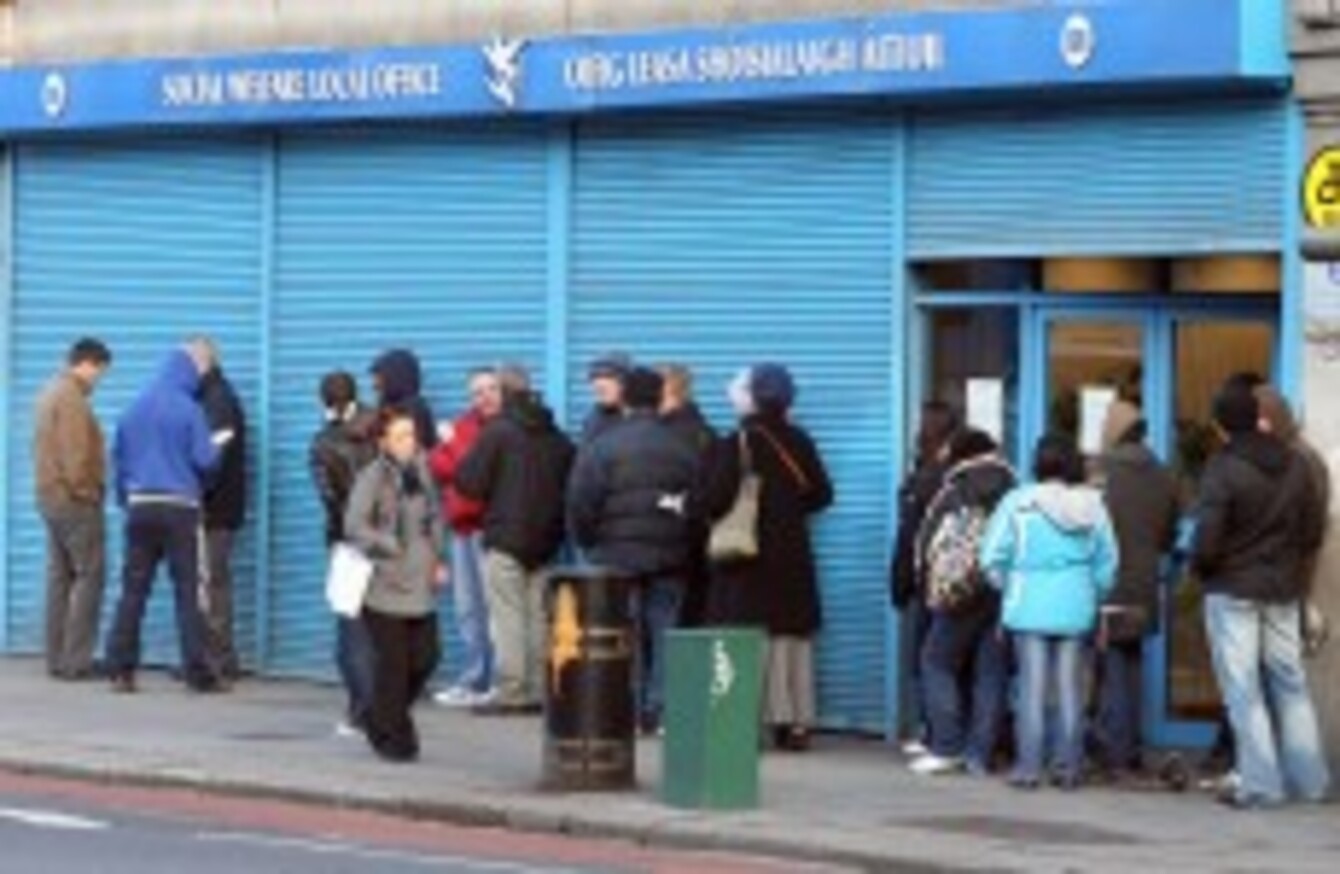 Image: Photocall Ireland!
Image: Photocall Ireland!
THE LATEST FIGURES detailing Ireland's unemployment situation show that there are currently 253,200 people without a job living in the country.
That equates to an unemployment rate of 12.1 per cent – a drop of 0.6 per cent over three months and the seventh quarterly decrease in a row.
During 2013, there was an annual increase in employment of 3.3 per cent (or 61,000 people). The total number of people with jobs in Ireland is now 1,909,800.
Of the 61,000 newly-employed people, 54,300 were in full-time work, while 6,600 had part-time jobs.
The majority were in agriculture, forestry and fishing (26,800), while 17,400 were in accommodation and food services activities. Another 13,000 were employed in professional, scientific and technical activities.
There were declines in employment in the financial, insurance and real estate sectors, as well as wholesale and retail trade, repair of motor vehicles, public administration and defence, compulsory social security and information and communication.
Most of the newly-employed people were aged between 35 and 54 years old.
The only age groups in which a decrease in employment was recorded were the 25 to 34 (-12,200) and 15 to19 (-1,700) categories.
According to the CSO's Quarterly National Household Survey for the fourth quarter of last year, the long-term unemployment rate has also decreased by a full percentage point to 7.2 per cent.
Long-term unemployment accounted for 61.4 per cent of total unemployment in Q4 2013 compared with 59.9 per cent a year earlier.