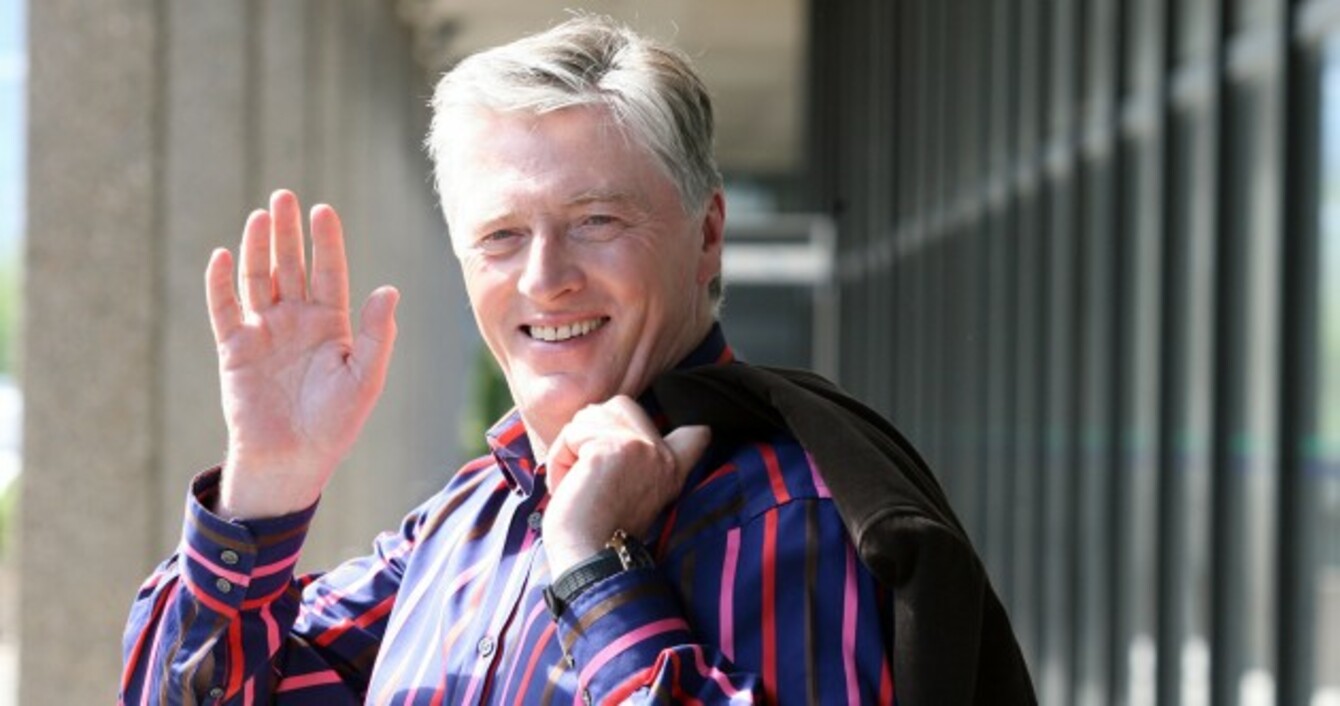 Pat Kenny announces his move to UTV Ireland
Image: James Horan/Photocall Ireland
Pat Kenny announces his move to UTV Ireland
Image: James Horan/Photocall Ireland
UTV HAS RECRUITED key staff, organised programmes and finished building its Dublin studio in readiness for the launch of its new Irish TV station in January.
But one analyst has already warned the operation could lose nearly €4 million in its first year, although they added it was a good long-term move for the broadcaster.
Parent company UTV Media today reported the "strategically important launch" had been its main focus in recent months, although business was also improving in its existing TV and radio arms.
It recently appointed former Sunday World journalist Mick McAffrey as news editor for the new Irish TV station, as well as Newstalk Breakfast's Chris Donoghue as a news anchor and RTÉ's Paul Colgan as economics editor.
Big hire Pat Kenny announced in August that he was joining the new station to host his own show, which would feature alongside several other confirmed Irish programs and UK imports.
Revenue up, debts down
In the 9 months ending in September, UTV turned over £14.75 million (€18.7 million) for its radio operations in Ireland – up slightly on the same period last year.
It said that performance was above average for the Irish commercial radio market, although it expected revenue to drop in the last 3 months of the year.
Across its operations in the UK and Ireland, the company's revenue was up 9% to £84.7 million (€107.2 million) for the most recent 9-month period.
It cut its debts £3.2 million to £45.9 million this year, which it said provided "a sound foundation for funding the pre-start-up costs" of UTV Ireland.
Nearly €4m could bleed from UTV Ireland
In a briefing note this morning, Goodbody analyst Gavin Kelleher said he expected the company to lose £3 million (€3.8 million) on UTV Ireland next year.
He added that the move was still an "attractive long-term organic growth angle" for the firm.
UTV already operates 7 local radio stations in Ireland including Dublin's Q102 and FM104, Limerick's Live95FM and Cork's 96FM.
It previously forecast it would lose somewhere between €2.5 million and €3.7 million in total next year, although its aim is for UTV Ireland to eventually become the nation's second most-watched station after RTÉ 1.