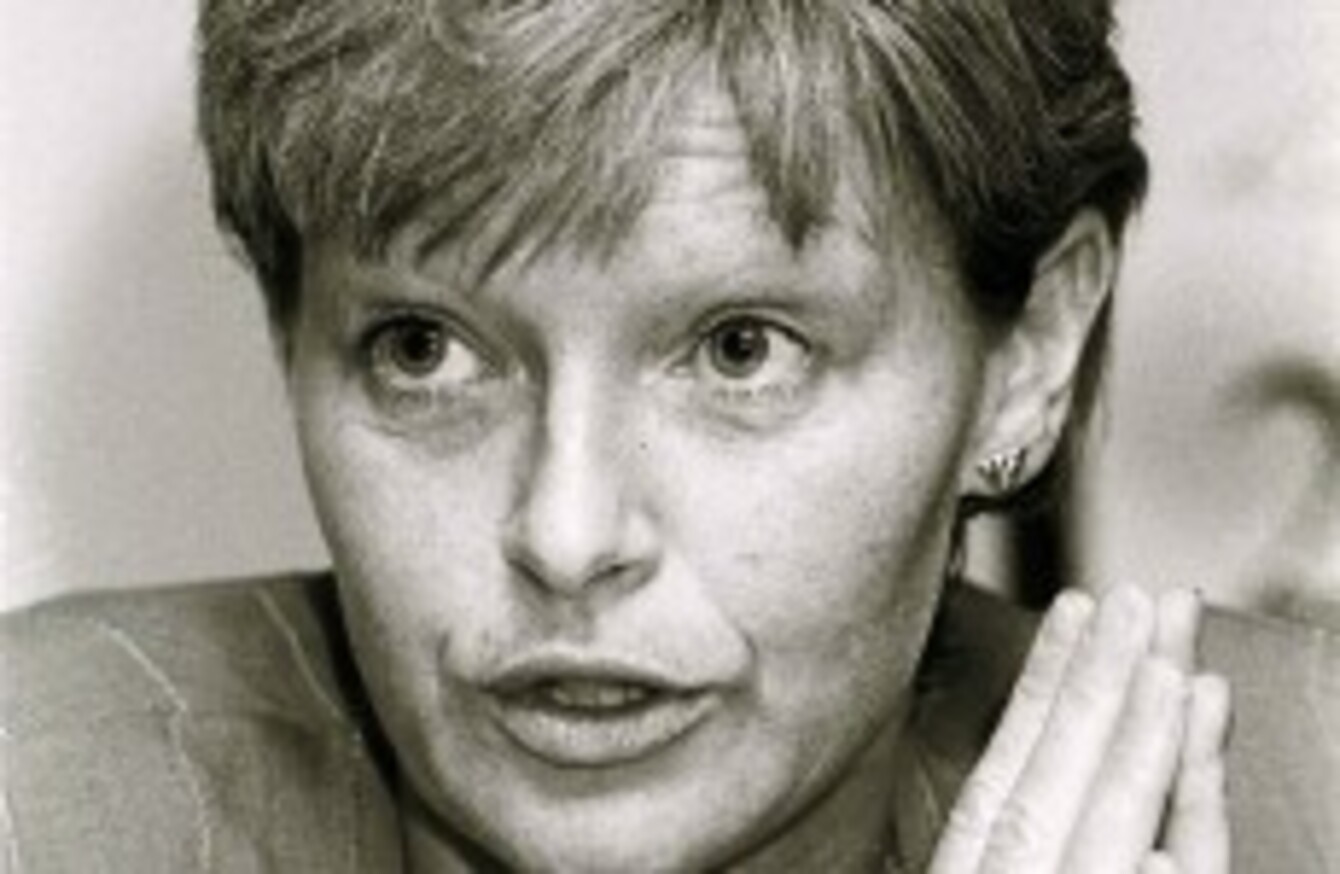 Image: Eamonn Farrell/Photocall Ireland
Image: Eamonn Farrell/Photocall Ireland
THE FAMILY OF the late journalist Veronica Guerin has asked South Dublin County Council to withdraw a proposal to name the Newlands Cross flyover after her.
Controversy surrounded the naming of the flyover after Sinn Féin Councillor Jonathan Graham called for a public consultation, similar to the process used to name the Rosie Hackett bridge. 
"My own view was that as there are many families from Clondalkin who have lost loved ones from gangland violence we didn't want the Council to been perceived as focusing exclusively on one family to the exclusion of others."
Memorial 
He also noted that a memorial to Veronica Guerin has been installed by South Dublin County Council on the N7, which he said Sinn Féin fully supports.
Chairman of SDCC Land Use Planning and Transportation Committee, Councillor William Lavelle confirmed tonight that Veronica Guerin's brother has now asked the council to withdraw his sister's name from the proposal.
It's reported that he wrote to the council expressing concern that "the memory of his sister would be dragged into what he said was becoming a political football".
Lavelle said that there was a growing campaign to name the bridge in memory of the late Veronica Guerin, which the family supported.
However, the letter from Jimmy Guerin received tonight asks that SDCC not proceed with the proposal to rename the bridge after his sister as the proposal had drawn some regrettable political opposition.
"I absolutely respect the wishes of the Guerin family," said Lavelle.
I hope, as a people, that we will continue to keep alive the memory of Veronica Guerin. Veronica Guerin was a courageous journalist who sought to fight organised crime and who paid the ultimate price. Veronica Guerin remains an Irish hero of the highest order.
Graham said that reports that Sinn Féin blocked the naming of the Newlands Flyover after Veronia Guerin are not true.
"It is deeply unfortunate that some sections of the media have tried to create a controversy where none exists. Sinn Fein has no desire to turn this issue into a political football as that would be deeply disrespectful to the Guerin family."