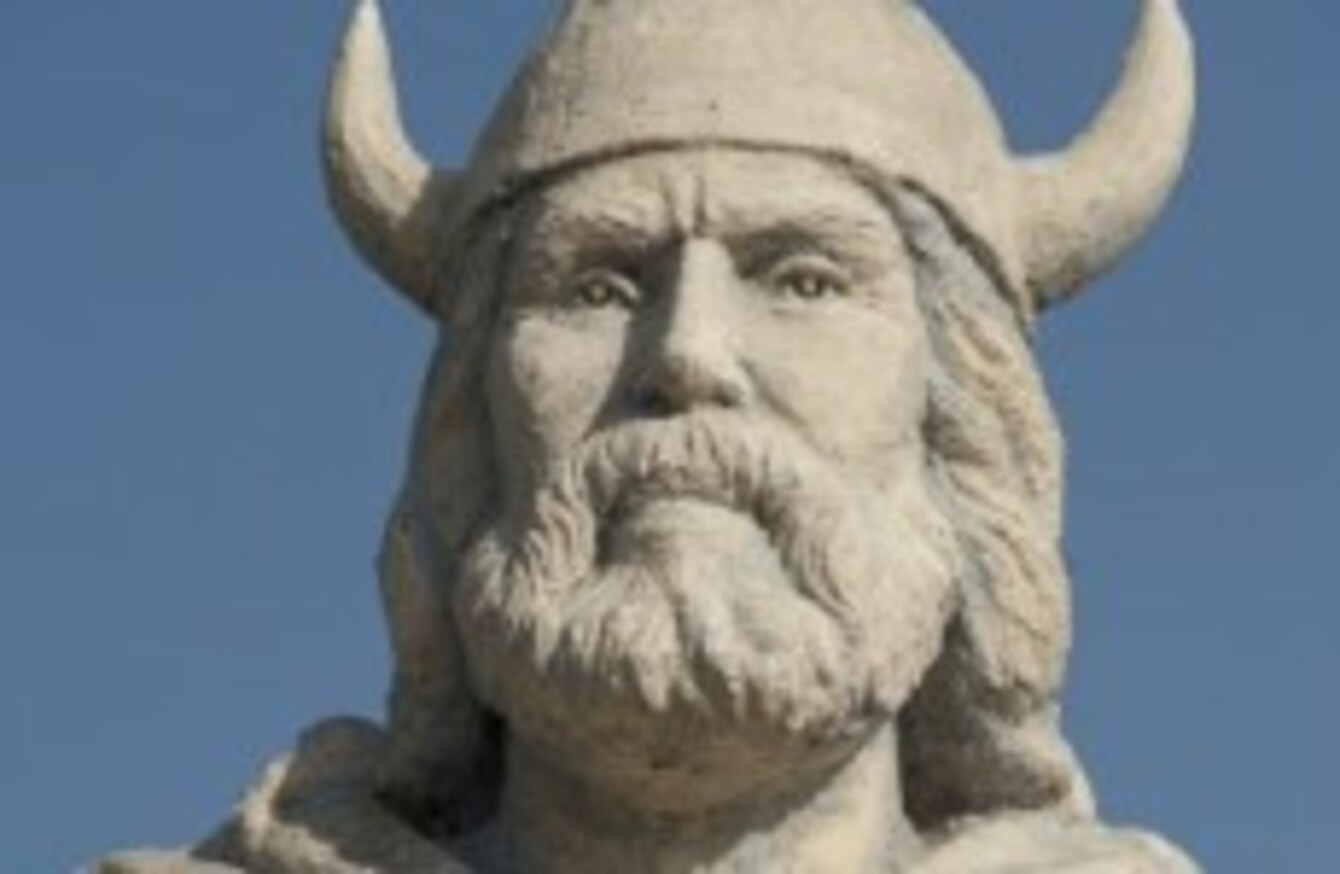 Viking statue in Gimli, Manitoba Canada
Image: Keith Levit/The Canadian Press/Press Association Images
Viking statue in Gimli, Manitoba Canada
Image: Keith Levit/The Canadian Press/Press Association Images
THOUGHT THAT VIKINGS were always long-haired men with funny hats and a strong dress sense?
Well it turns out that it wasn't just men that took part in the plundering, pillaging and settlement building during the Viking explorations  – women may have been involved too.
And in an interesting case of challenging gender stereotypes, it transpires that archaeologists thought that the skeletal remains found at burial sites were all male, due to the fact they had swords and shields with them.
But some of these bodies, buried with grave goods that included swords, were female.
USA Today reports that a new article by Shane McLeod, Warriors and women: the sex ratio of Norse migrants to eastern England up to 900, has shed some light on how many Norse women migrated to England.
The term Vikings is used to refer to Norse (or Scandinavian) explorers who travelled and settled in Europe from the late 8th to the middle of the 11th century.
In one case, three Viking burials thought to be of men because of three swords being recovered from the site turned out to be female.
There has also been an increase in the number of Norse-style jewellery items found at burial sites, which were believed to have belonged to women.
These new discoveries show that the ratio of females to males may have been equal during Viking times.