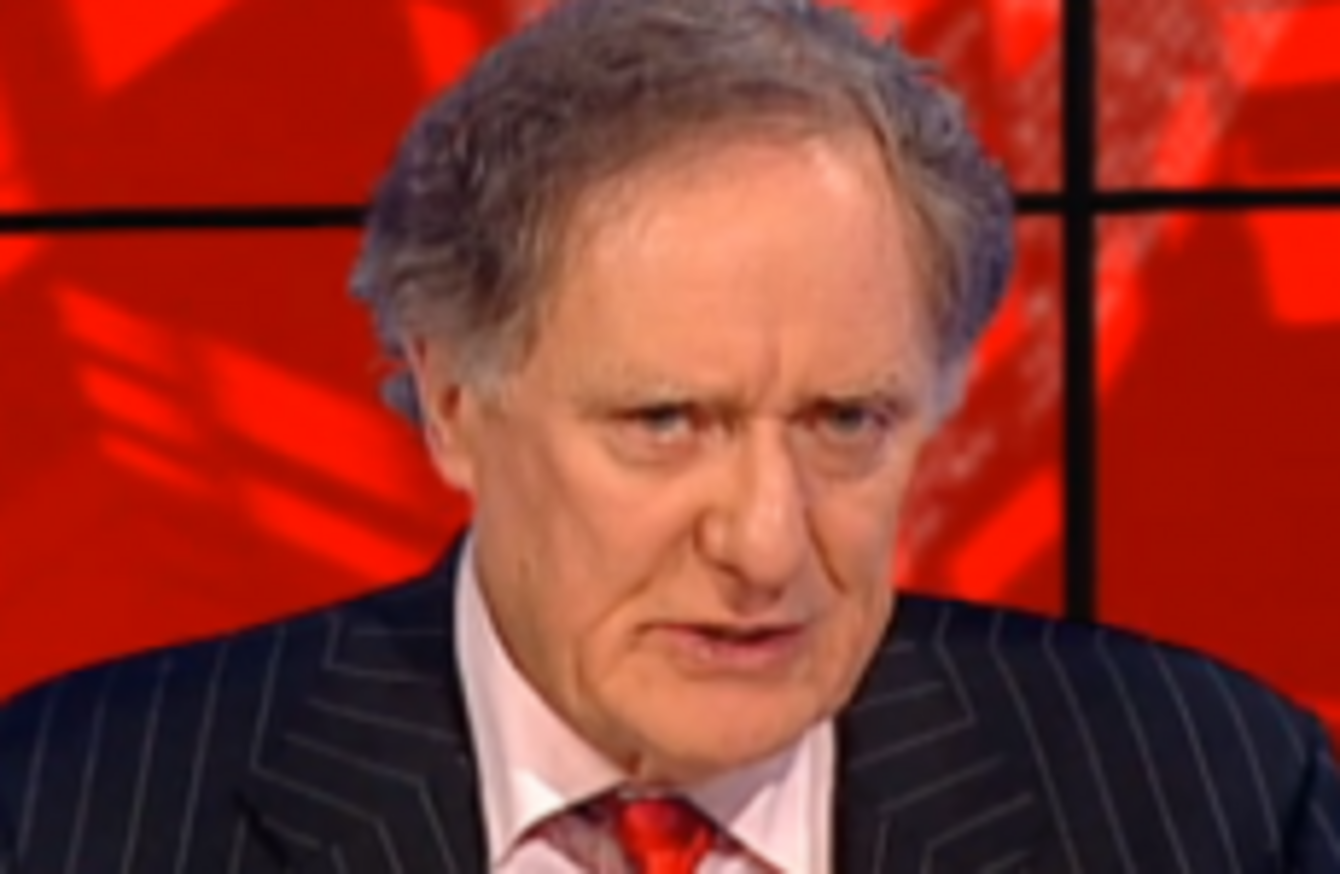 Image: Tv3
Image: Tv3
VINCENT BROWNE HAS said he is yet to receive any correspondence from Irish Water in relation to paying the water charge.
Speaking on the Newstalk Breakfast programme this morning, the veteran broadcaster said that he "never got any material from anyone in connection with Irish Water".
On the topic of water charges he also said that he was "in favour of measures to conserve water", but that he wished to see this in a manner, "that would exempt people who couldn't pay".
Participation 
Browne was appearing on the programme to discuss a variety of issues ahead of tonight's 'People's Debate' on TV3, which will be taking place in the Cavan-Monaghan constituency.
During the course of the interview the programme's host Ivan Yates asked him about the reluctance of Fine Gael politicians to appear on the programme.
On this Browne said, "they think that audiences are set up against them because audiences express anger at government policies. This is only reflective on the anger that is there in our society."
And on Enda Kenny's reluctance to debate on his programme, he said, "Enda is nervous of the media generally and suspicious of journalists generally and thinks we are all out to get him", but accepted that this was, "part of the paranoia of politics".
Views 
On being asked about the views of people around the country, Browne said that, "people get very annoyed at talk of a recovery", and that:
Hardly at all have the people we've spoken to experienced the symptoms of recovery. There is an irritation with the repeated mantra of the government.
He went on to say that the more liberal spending that had occurred prior to Christmas had brought about a more difficult January and February for many.