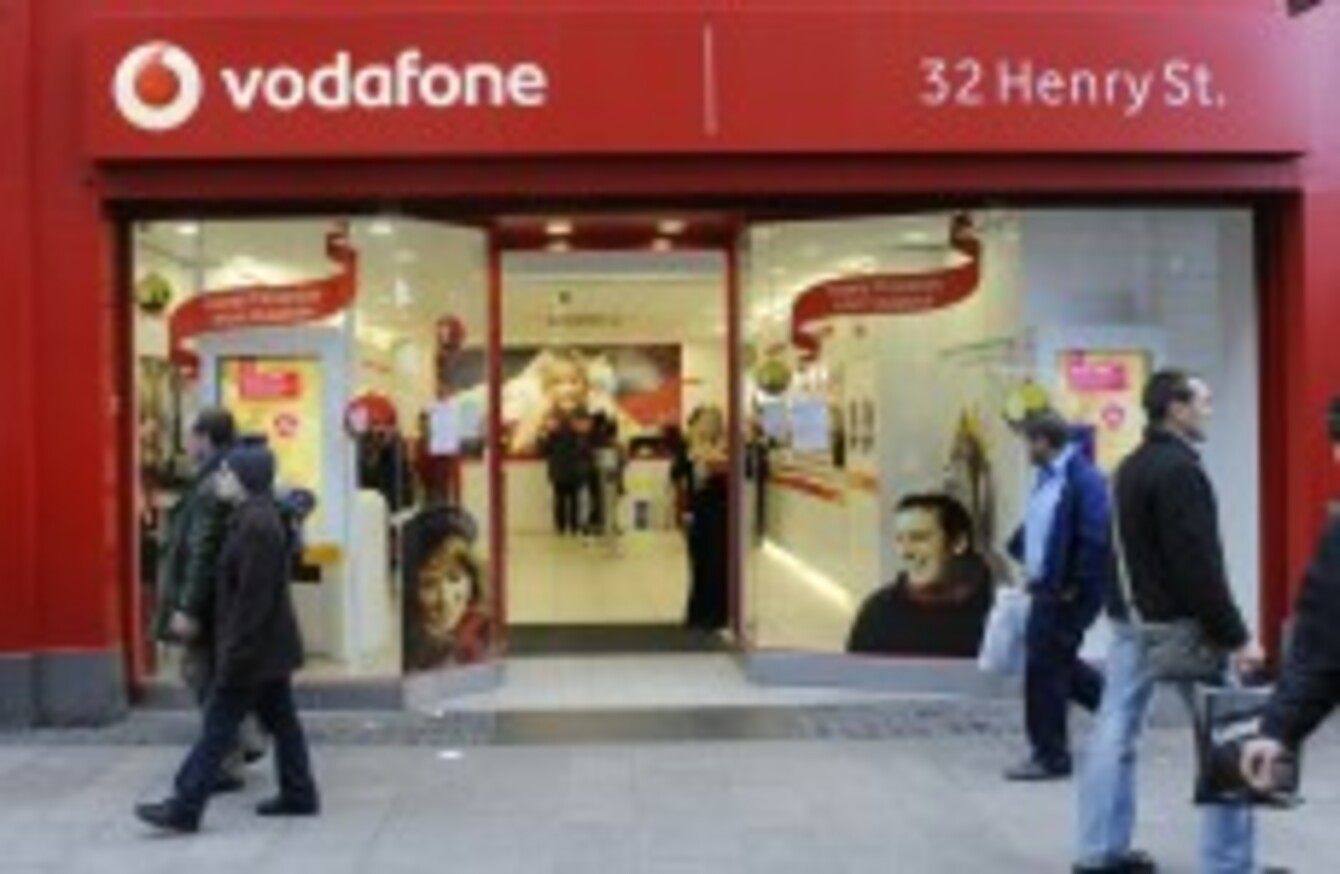 Image: Sasko Lazarov/Photocall Ireland
Image: Sasko Lazarov/Photocall Ireland
THE NUMBER OF people using smartphones and mobile data on the biggest mobile network in the country has increased, Vodafone has said.
The telecommunications company released its financial results for the third quarter today and said that almost 70 per cent of its customers are now using mobile data on their devices, including phones, tablets and notebooks.
The company says it is the market leader among mobile phone companies in Ireland with 2.1 million mobile customers, an increase of more than 10 per cent on the same time last year.
Vodafone made an overall profit of €21.4 billion worldwide in the months up to 30 September this year, which was boosted by a multi-billion tax credit.
The company says it is using some of the proceeds of its recent deal with Verizon – after it sold its US joint-venture stake to partner Verizon –  to improve network quality and speed access across Europe.
It plans to invest €8.2 billion to boost businesses in European and emerging markets.
- Additional reporting by AFP