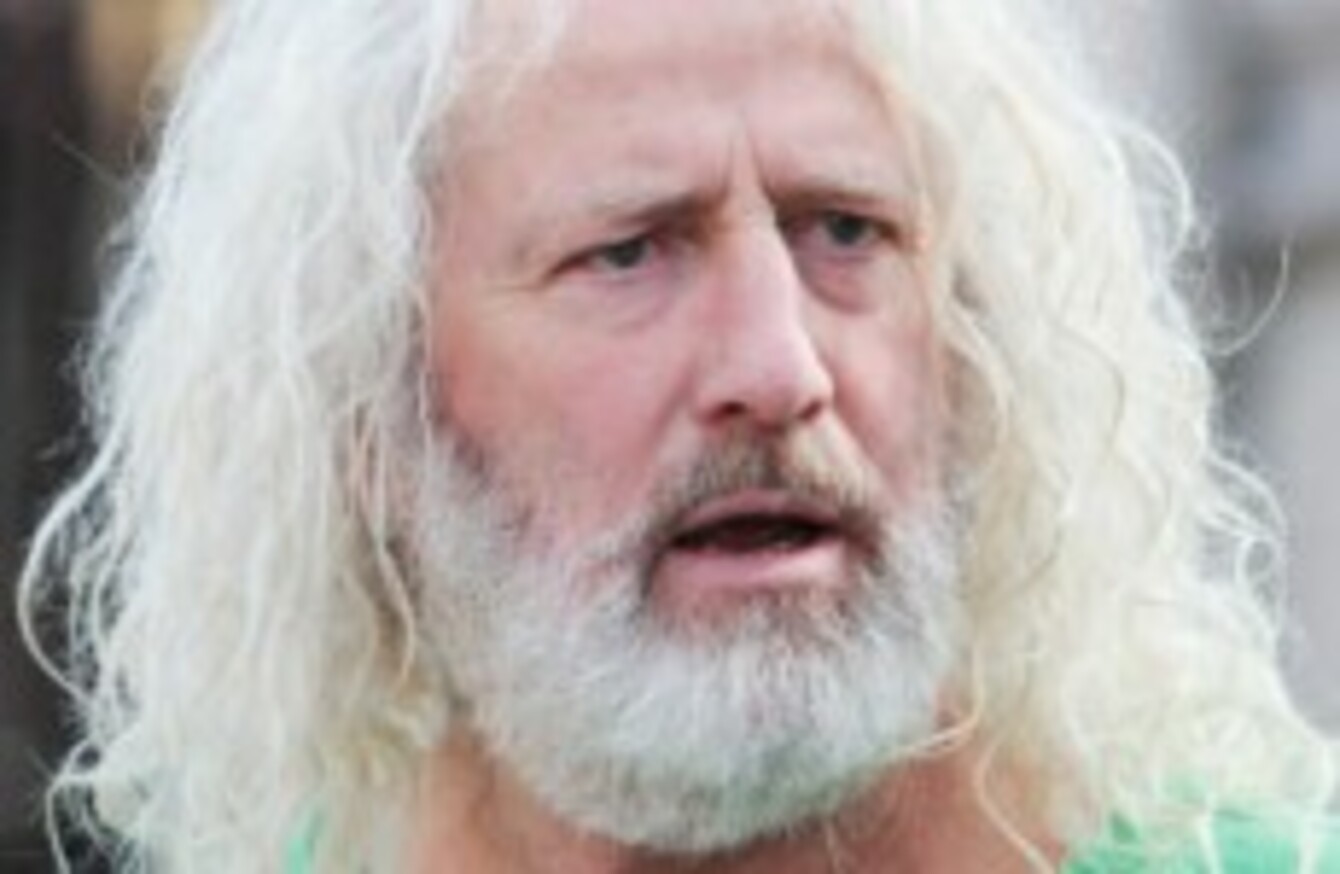 Image: Leah Farrell/RollingNews.ie
Image: Leah Farrell/RollingNews.ie
INDEPENDENT TD MICK Wallace has called for the suspension of Nama's €8.4 billion Project Arrow.
He has claimed that selling the 500 mostly non-performing loans as a single lot is likely to encourage their purchase by "faceless US vulture funds".
The Wexford TD has said that the sale of the loans would involve a "very serious write down" and would not be in the best interest of the Irish taxpayer.
He also says that the sale of the loan portfolio could damage medium-sized Irish businesses as whoever buys out their debts could demand immediate repayment.
In a statement this afternoon he has said:
I believe that our Minister for Finance Michael Noonan must immediately act and suspend the sale of Project Arrow before it's too late.
He states that Project Arrow is made up of 90% Irish real estate, 50% of which is residential and the rest of which is of mixed use.
He goes on to call for a "forensic examination by independent experts" of all of Nama's transactions to date. This would preferably be done by individuals from outside the country with the purpose of determining if maximum return has been achieved for the taxpayer.
Hitting back, Nama made clear that it does not accept that Wallace's view as a "considered view of the market" or of its "mandate and operations".
In a counter statement, Nama said that to take the deputy's view, the agency would have to "ignore the mandate set for it by the Oireachtas, the advice of its professional advisors and the approach taken by both private sector banks and State-owned banks to getting the best price from selling similar loan portfolios".
"The NAMA Board considered a range of strategies for the sale of these loans and has decided that the approach recommended by its professional advisors will deliver a better return for taxpayers than other potential strategies," a spokesperson continued.
This sale is in line with NAMA's strategy of taking full advantage of the current favourable conditions in the Irish marketplace to reduce the contingent liability on taxpayers represented by NAMA's senior, State-guaranteed, bonds.
Nama said the portfolio comprises about 400 debtor connections with loans secured on a large number of regionally-located assets.
It also claimed its approach to the sale "is similar to recent sales by other lenders such as Lloyds Bank and RBS".