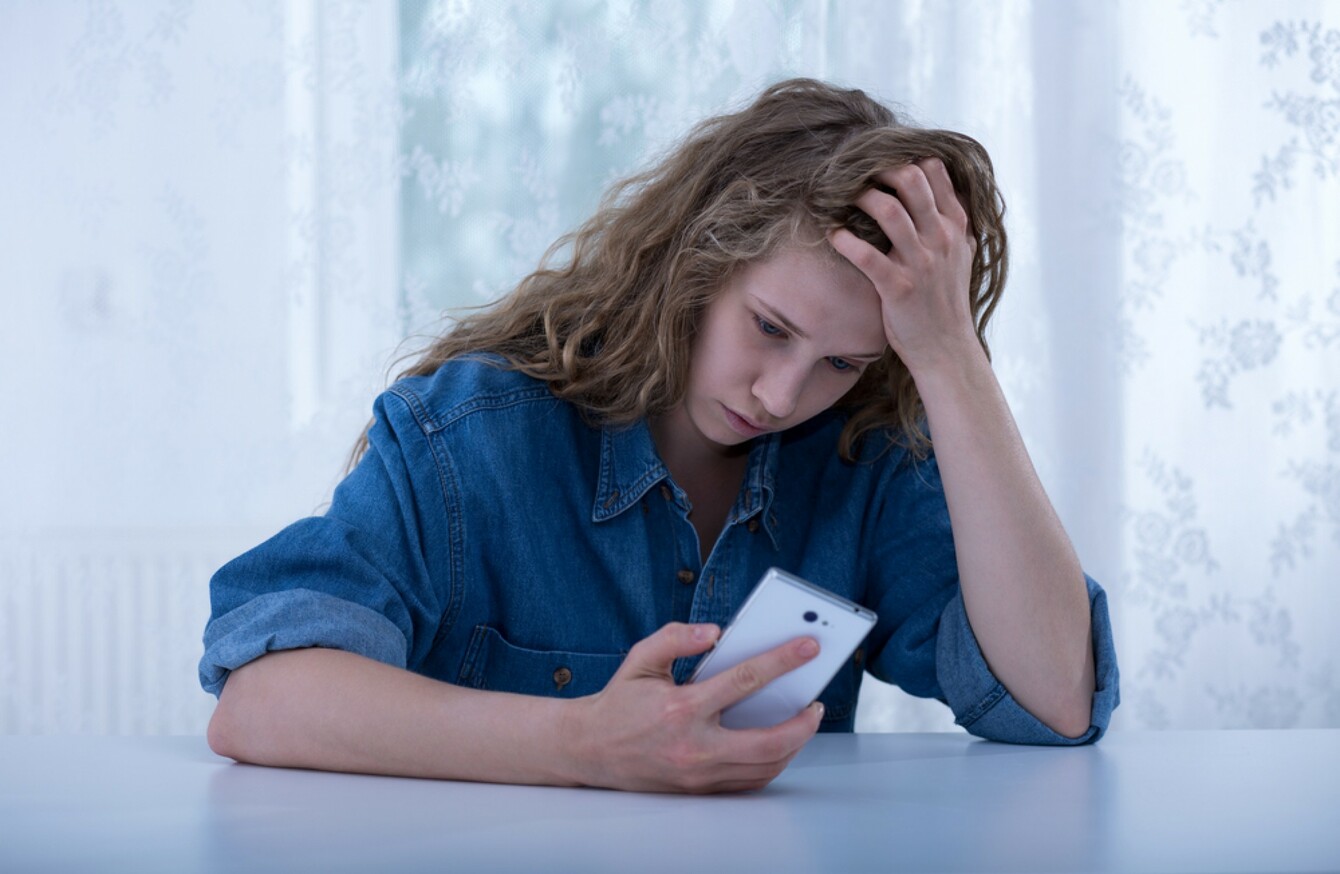 A STARK WARNING about taking and sharing sexual images has been given by an Irish garda who specialises in sexual crimes and crimes against children.
He says that as the age that children are given mobile phones gets younger and younger, parents need to ensure they talk to their offspring about safety online.
In addition, he says that gardaí investigating such cases have to view disturbing material in order to confirm that an offence has taken place.
Detective Superintendent Declan Daly has worked for 27 years in An Garda Síochána, and been a detective for 22 of them. He is currently a Detective Superintendent in the Garda National Protective Service Bureau, with responsibility for the investigation of sexual crimes and crimes against children. Daly is also responsible for the investigation of online exploitation of children.
On top of all this, Daly is Ireland's representative on the Violent Crimes Against Children International Taskforce, a specialist group for combating child abuse material on the internet. He spoke this week at the NOTA (National Organisation for the Treatment of Sex Abusers) conference on best practice in combatting online sex offenders.
'There are online predators'
After his talk, Daly outlined to TheJournal.ie how parents need to talk to their children about keeping safe in an era where images can go viral in a matter of minutes.
"The internet is a great and wonderful too,l and it's an educational tool when used properly," says Daly. "But at any given time on the internet, unfortunately there are dangers and there are online predators that are there who are seeking to exploit unaware and vulnerable children online."
Some of the examples he gives make for disturbing reading. "If you post an image online and you give an image to someone who says they are a 15-year-old boy – that may not be a 15-year-old boy, that could be a 50-year-old man who has a sexual interest in children. You have to be very careful" he says.
Young people may be in a relationship – they may have shared images of each other, and that is a danger then because that relationship could end and the images could be shared by one person. Or we had a situation where a child takes an image of themselves and gives the phone to someone else inadvertently, who goes through and sees the image, and then it's shared.
He and his colleagues also deal with cases where someone uses a nude or sexual image to blackmail another person. "[They say] 'I have this image of you, I am going to give this to all of your school if you don't give me [something]."
There have been reports of young people taking their lives due to such blackmail.
"Internationally that has happened and it has been well-documented cases where children, young people have taken their lives because they have been victim to this crime," says Daly.
"The hardship and the emotional impact that this has on a child, maybe a 14-year-old child, maybe an image of her naked is sent around school or Facebook – you can imagine the impact that has. And it's really, really tragic stuff. That's why in An Garda Siochána we take this type of crime exceptionally seriously."
So the message is do not post sexual images online – that's the important message.
He said that he and his colleagues have dealt with "very young" children in relation to such cases. "Children are internet enabled from a very early stage now," he says. "Not just on the phone, you have online gaming for example."
He is very clear on sharing sexual photos and how, once they're online, they're almost impossible to remove.
"It's very difficult to get it back and it's very difficult to get it down," he said of such images. "I did say humorously at the conference that really this was an effective yardstick – before you post an image online [ask yourself] would I show this image to my mother? If the answer to that question is no, you should really have a conversation with yourself."
"When they are on the internet they may have tendency to let their guard down," says Daly of young people's behaviour online. "Face-to-face they might be more reserved. Once that guard is down they are more open to attack from a predator."
Starting young
Daly says that children as young as 12 are getting phones for big events like Confirmations, so the conversation around behaviour needs to start young.
When a parent gives a young child of 12 or 13 a phone, it should come with that conversation piece and should come with certain rules.
He says that if a parent saw their child talking to a stranger, they would immediately want to know who they're talking with – and it should be the same with a phone or the internet.
But he says parents can be "very comfortable giving a child access to the worldwide internet and all that entails" without that chat taking place.
But Daly also understands that parents' knowledge of the internet and social media can vary, with some lacking knowledge and not having confidence in their advice. He says that any advice they do give can be very simple, alerting the child to dangers, and telling them about appropriate and inappropriate behaviour online.
He also says that parents should want their child to feel it's OK to come talk to them about any issues they are experiencing – and not to feel worried that they may be punished.
#Open journalism No news is bad news Support The Journal

Your contributions will help us continue to deliver the stories that are important to you

Support us now
Following the evidence
The bureau Daly works for covers a very broad brief: human trafficking, organised prostitution, adult sexual abuse, child sexual abuse, missing persons, and sex offenders.
How do they go about investigating such behaviour?
"Every interaction on the internet leaves an electronic footprint," he says, adding that the case may then go to 'mainstream policing' and warrant being sent to the DPP, who will decide whether to prosecute.
"Follow the evidence," says Daly, with an emphasis on keeping the victim protected.
As part of their job, Daly and colleagues have to view some disturbing images to verify that an offence of child sex abuse is taking place, which he says is "obviously difficult", but they have support in work to help them deal with what they see.
"It's not a nice part of our work but it's a necessary part of our work," he says. "But there are welfare supports there, they are very strong and very gifted and diligent people working in this area."
He also notes that in terms of law enforcement worldwide, "we are a very small family", so the gardaí can call on their colleagues in the FBI, Interpol, Homeland Security and others.
This collaboration is essential when the internet is essentially borderless.
His final message? "Use the internet well and use it appropriately, but for parents and children and young people, that awareness that there can be dangers on the internet  should be there, and on no account should they post any explicit images online for any purpose, for any reason to anybody and really that's a really important safety net right there."
"Once it's online it's very difficult to get it back," he warns.
In addition, he adds: "You'd never meet somebody or arrange to meet somebody online ever, that is absolutely a no-no. If that happens, if anyone makes an approach online you should go to your parents or go to trusted adult. And all this should be reported to An Garda Siochána, or to Tusla (the child protection agency)."