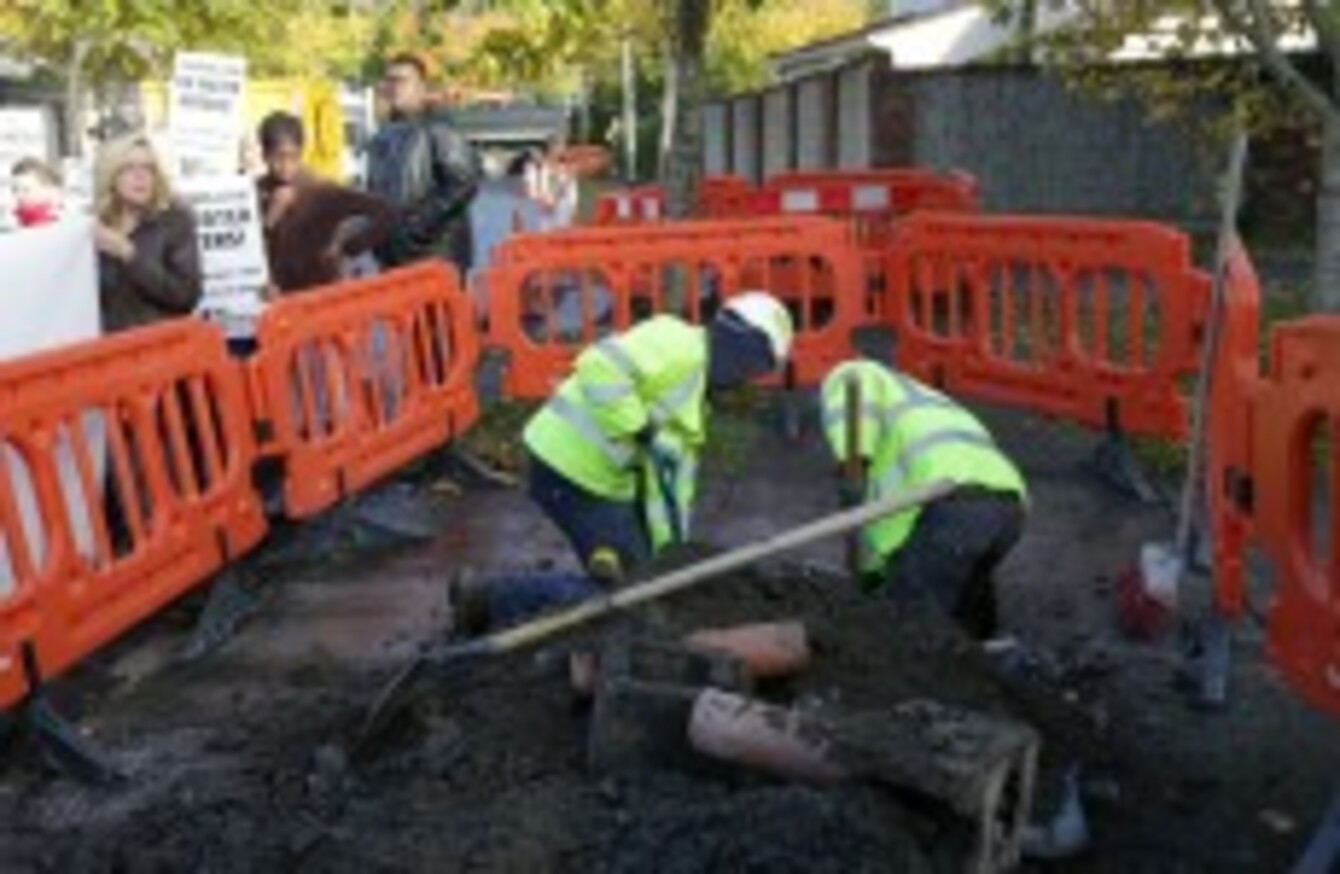 Image: Laura Hutton/Photocall Ireland
Image: Laura Hutton/Photocall Ireland
WATER CHARGE PRICES will be announced in or around August according to the Commission for Energy Regulation (CER).
Commissioner at the CER Paul McGowan made the revelation this evening during a sitting of the Oireachtas Public Accounts Committee at Leinster House.
The charges are set to begin in October with the first bills due in early 2015 but a pricing structure has yet to be decided.
One of the roles of the CER is in  regulating  price changes in other utilities such as gas and electricity.
McGowan told the committee members this evening that the CER has not yet been given this statutory regulatory power over Irish Water but assured members that "the commencement order is due within days".
In setting the charges, McGowan said that the CER would ensure that the charges are reasonable in terms of the costs of setting up Irish Water.
He said, however, that he could not provide any details as yet as to whether these charges would be universal or whether they will be different across various local authorities.
McGowan did pledge however that the CER will publish Irish Water's submission on its proposed charging structure along with the CER's commentary on it.
A public consultation programme will then follow with the final decision on charges expected in late Summer.
McGowan was then questioned about whether there would be different charges for water that is used for drinking taps and that used for sewage leaving a property. He said that although no definitive decision has been taken on such matters that he would envisage that this would be the case.
He added that in some properties, those with septic tanks for example, charges would only be incurred for water used in sewerage removal.
CEO of Irish Water John Tierney reiterated that the new semi-state will not have the power to cut off customers for non-payment of charges.
Fianna Fáil TD Seán Fleming asked Tierney whether supply limiters would instead be put on properties instead, echoing a loopholes used by local authorities currently.
"If you look at the last three charges that were introduced including the property tax, 93 per cent of people pay these charges. Those people want to see that for people who don't pay that there are penalties in place," he responded.