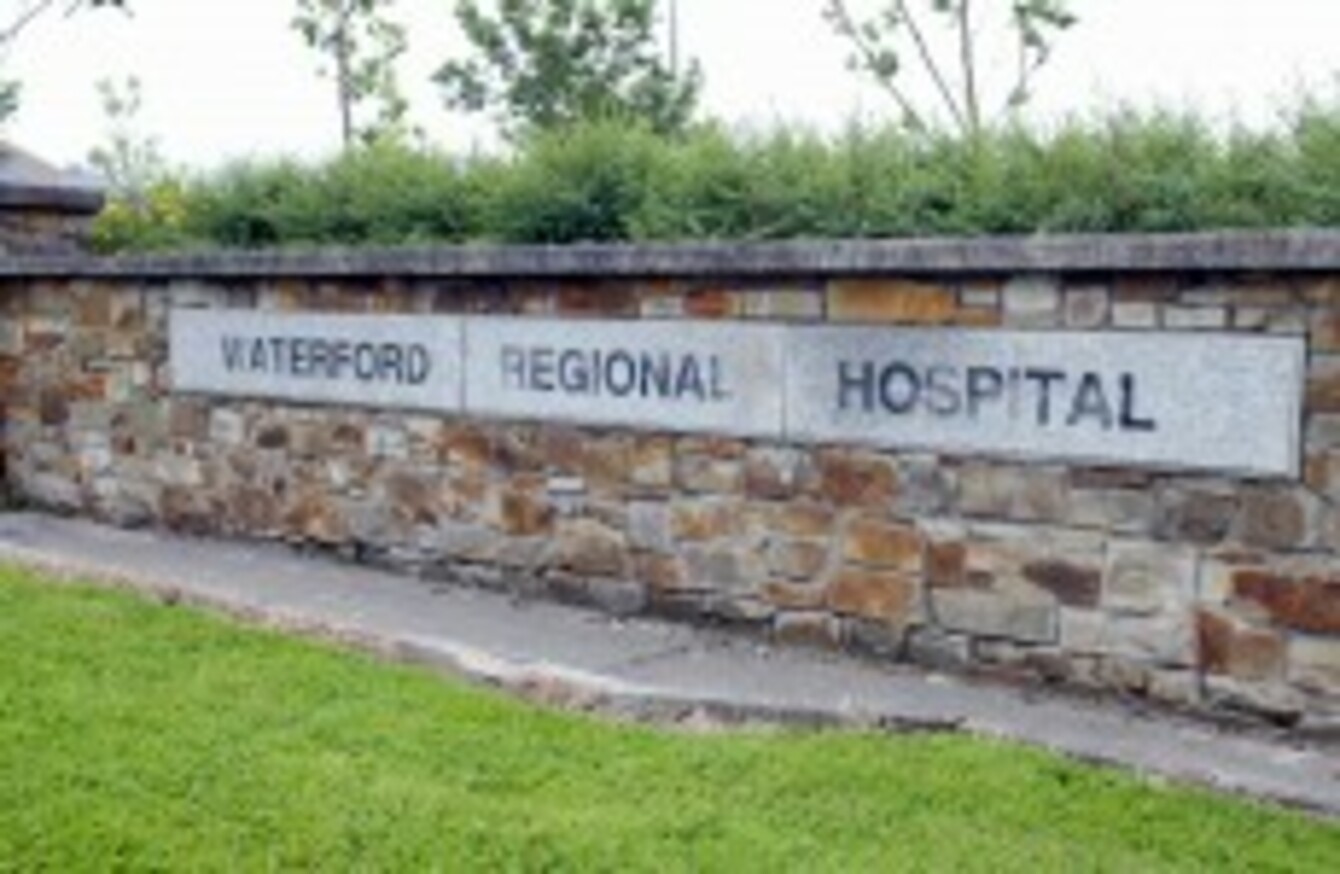 Gareth Chaney/Photocall Ireland
Gareth Chaney/Photocall Ireland
ONE IRISH HOSPITAL spent €7.1 million on agency staff between 2009 and 2011.
Health Minister James Reilly told the Dáil yesterday that Waterford Regional Hospital spent in total €800,000 in 2009, €3.1 million in 2010 and €3.2 million in 2011 on agency staff.
Medical agency costs, which accounted for the bulk of agency expenditure, were €300,000 in 2009, €1.9 million in 2010 and €2 million in 2011.
Minister Reilly gave the figures in response to a question from Deputy John Halligan. He commented:
However, I am informed that since October 2011 the hospital has eliminated its expenditure on medical agency costs through a combination of cost saving measures and the recruitment of non-consultant hospital doctors. The remaining agency costs are largely for paramedical and support staff.
The Minister also said that Waterford does not incur significant expenditure on agency nurses compared to other hospitals.
The HSE national service plan commits to a reduction of up to 50 per cent in agency costs and Minister Reilly said that health service employee numbers must be reduced to approximately 102,000 by the end of the year as part of the Government's drive to reduce public expenditure.
The number of  employees in Waterford Regional Hospital dropped from 1,851 in March 2009 to 1,720 in December 2011.
Minister Reilly said that a significant portion of the reduction is accounted for in the management administration and general support staff grades.
Deputy John Halligan said that around 60 service workers will have retired by the end of February and that he believed rising waiting lists for elective procedures at Waterford Regional Hospital "will inevitably follow" the closure of two operating theatres at the hospital.
He said he has also been advised that staff shortages will lead to the closure of a further 30 beds.
Halligan noted that the HSE has increased the amount of money spent on agency workers by 75 per cent over the past three years.
He said:
Between March and October 2010 alone it spent €67 million on temporarily filling full-time posts, including 167 non-consultant hospital doctors and 489 agency health care assistants.
He put it to the Minister that this meant the recruitment embargo is failing.
"It is not true to say the embargo is failing," said Minister Reilly.
The Deputy is right to point out the additional costs that agency staff incur. The agency staff directive, which insists that they be given the same terms and conditions as permanent staff, equally indicates that the base rate for agency staff will have to fall. The reason they were paid more was because they did not have the same rights. They cannot have it both ways.
He said that the reliance on agency staff has been reduced considerably by the increased use of non-consultant hospital doctors.
Minister Reilly told the Dáil in November 2011 that the HSE spent €117 million on agency staff in 2008, €108.3 million in 2009 and €153.4 million in 2010.
He said the use of agency staff, including doctors, nurses, and healthcare assistants, has always been a feature of the health system and will be an ongoing requirement.
Agency staff are used to fill vacancies that arise for a variety of reasons including sick leave, annual leave and maternity leave, and to ensure continuity of service provision.