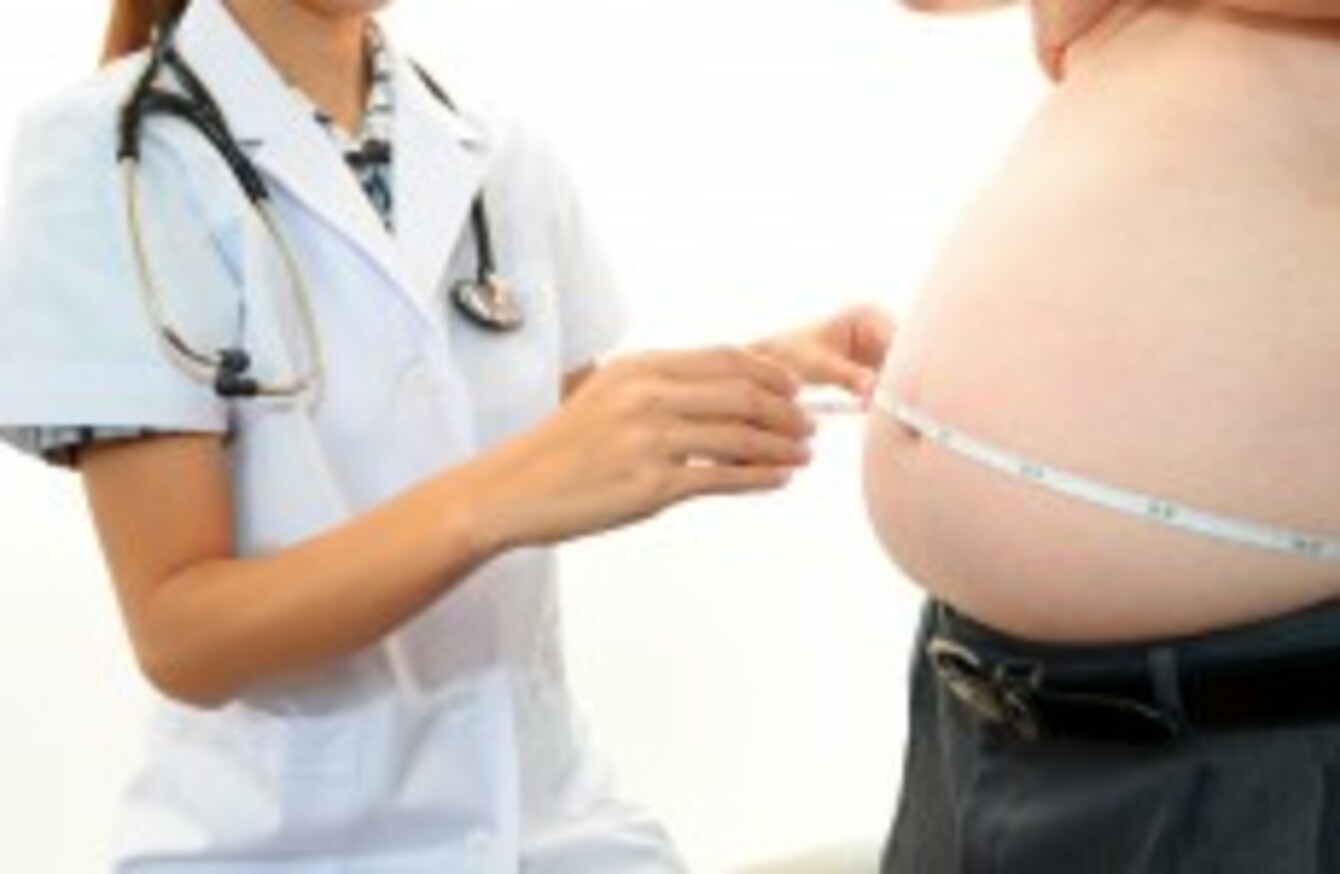 Image: Shutterstock/sunabesyou
Image: Shutterstock/sunabesyou
THERE SHOULD BE specialist weight management clinics in each of the six HSE regions, according to a new report from the Royal College of Physicians.
It calls for an expansion of services for the treatment of obese adults and children.
Currently there are just two such clinics - at St Colmcille's in Loughlinstown and at University Hospital Galway.
Overweight children 
While two out of every three adults are overweight or obese, one in four children are considered to be so.
The report finds that there is a severe lack of healthcare staff, facilities and equipment to treat people who are overweight and obese.
"There is a shortage of treatment programmes across the country and there is insufficient training of health care professionals in detecting, treating and managing obesity."
The report finds that budgets to tackle the rise in obesity need to be scaled up. Under the new GP contract, it said that children's height and weight should be recorded at the age of two and six, to monitor a child's weight gain or loss.
It said that "evidence-based commercial weight management programmes" particularly those that operate in tandem with the public health system should be supported.
Weightloss surgery 
It states that surgery to aid weight reduction must only be considered when there is complete evidence that a patient who has morbid obesity has fully engaged in a structured weight loss programme and that all appropriate non-invasive measures have been tried.
Prof Catherine Hayes said the challenge of obesity requires an integrated approach across community, primary and secondary care.
Evidence shows that treatment of obesity must be multi-component. All weight management programmes must include lifestyle changes including improved diet, increased physical activity and behavioural interventions.