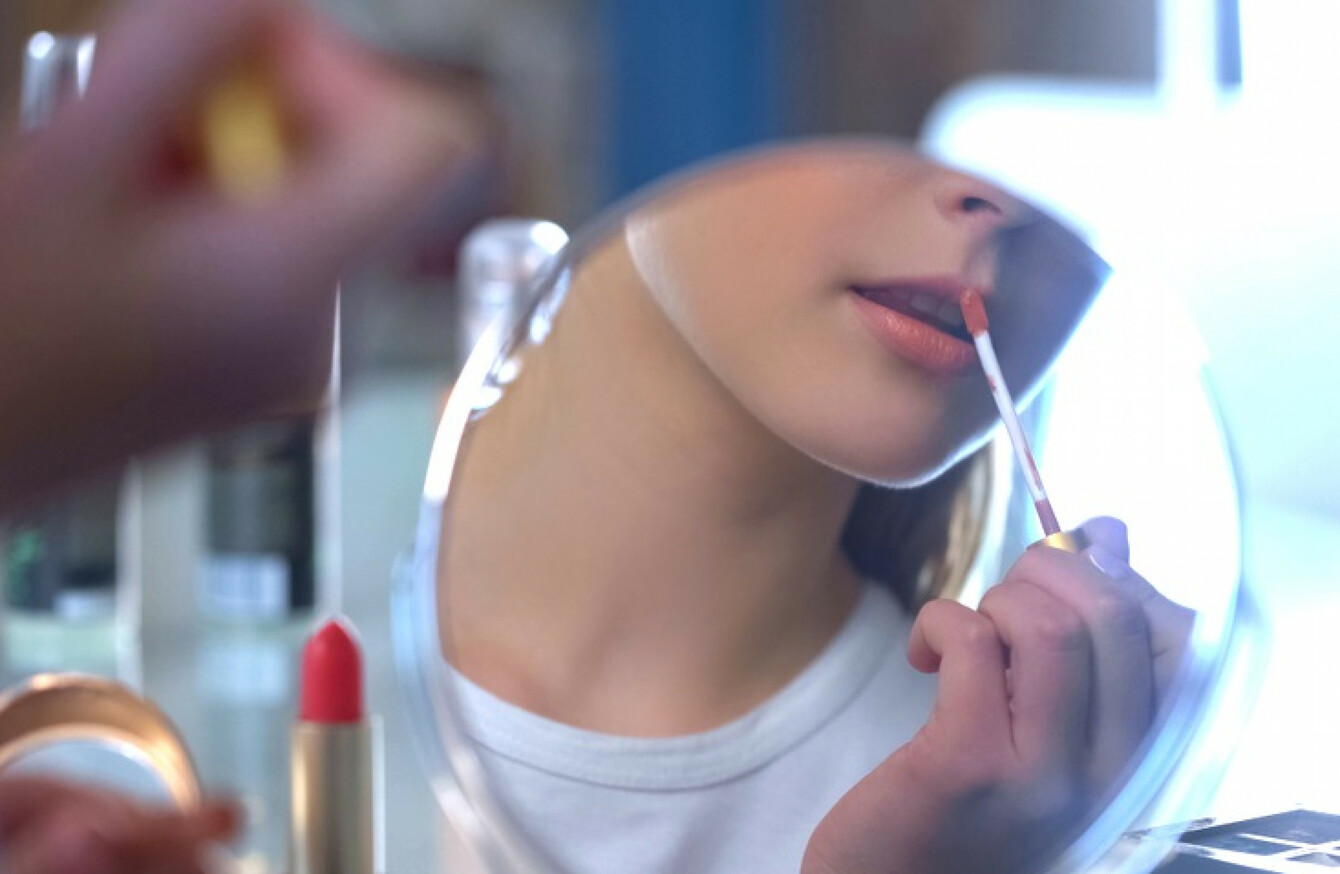 Image: Shutterstock
Image: Shutterstock
EACH WEEK IN our series, Am I Being A Bad Parent?, we hear from a reader who can't figure out what to do about a tricky parenting situation.
To get a balanced view, we put the dilemma to a group of Irish parents, keeping things anonymous to encourage honest answers.
The decision to wear makeup is a highly personal choice whatever your age. For some, it's a novelty while for others it may feel like a necessity. If you're the parent of a child or teen who's expressed an interest in makeup, your job is a tricky one: deciding whether to allow them to wear it, and if so when and how often.
This week, one reader is wondering if she made a mistake by letting her 11-year-old daughter wear makeup to a birthday party. Her husband was unhappy about the decision, and the pair are struggling to come to an agreement.
Have a parenting question you'd like some other mums and dads to weigh in on? Let us know anonymously here!
This week's dilemma
My 11-year-old daughter was going to a birthday party over the Christmas break and begged me to let her use some sparkly eyeshadow and lipgloss. It's not often that she'd ask for something and I know that a few of her friends wear heavier makeup, so I said yes. It wasn't a lot of product at all, and she was so happy when she put it on. However, my husband flipped out when he saw her after the party and was furious that I didn't consult him about it. I don't see any harm in her wearing makeup on special occasions from time to time, but he's really against it. Am I being unreasonable to let my 11-year-old wear makeup?
Our anonymous readers' responses
 Yes, you're being unreasonable. Eleven years old is a very young age to start wearing makeup, as it is hard to take things away when they've been allowed once. I would side with your husband on this one. Tell your daughter how naturally beautiful she is and that she doesn't need to cover herself up with products. 
You're not being unreasonable, but you need to set some limits. Now is the time to lay down some guidelines that all three of you can agree on. No doubt this is the first of many similar debates as your daughter enters her teen years. It's great that she was open with you about what she wanted, and that you and she came to an agreement. But if you'd rather make-up didn't become routine for her this early on, then you need to be clear about that. Have a discussion with your husband first so you're both in agreement, and then speak to your daughter.
Letting your daughter wear makeup isn't unreasonable. I'm not sure there is a correct answer about 'the right age' to wear makeup, so I don't think you're being unreasonable there. But it does sound like you need to talk to your husband and figure out an approach that you are both comfortable with. Then you can have a (hopefully) grown-up conversation with your daughter about it.
No, you're not being unreasonable. I don't see any harm in letting your daughter experiment with makeup once you have a level of control over it. The novelty of it might wear off over time but if it doesn't, that's okay too. However, you and your husband should find an agreement that works for you both before presenting a united front to your daughter. 
So what's the final tally? Is this reader being unreasonable?
Yes – 1
#Open journalism No news is bad news Support The Journal

Your contributions will help us continue to deliver the stories that are important to you

Support us now
No – 3 
Tell us your thoughts in the comments! 
Have a parenting question you want answered? Let us know anonymously in our survey here and we'll put it to the real-life experts: your fellow mums and dads.
We're giving away an overnight stay with dinner at the luxurious Lyrath Estate in Kilkenny. Want to win? Enter here – and don't forget to subscribe to our Family Newsletter below!