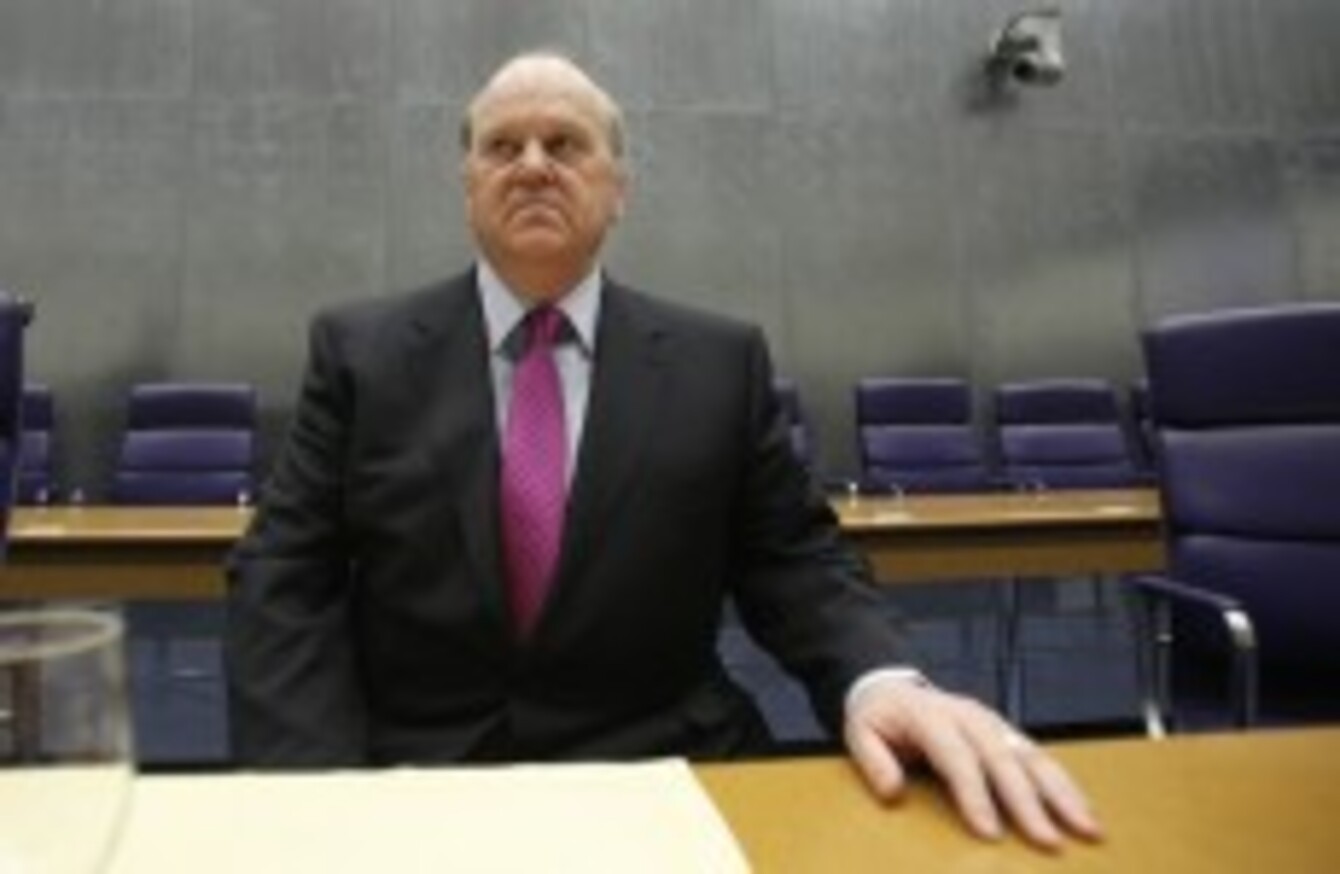 A Department of Finance spokesman said Michael Noonan was attending this year's Bilderberg Group in order to help promote inward investment.
Image: Virginia Mayo/AP
A Department of Finance spokesman said Michael Noonan was attending this year's Bilderberg Group in order to help promote inward investment.
Image: Virginia Mayo/AP
YOU MIGHT HAVE NOTICED that finance minister Michael Noonan – perhaps the one man with the most to gain or lose from the outcome of the Fiscal Compact treaty – wasn't appearing on TV or radio much in the aftermath of the Yes result.
That's because he's spending the long weekend in the United States – attending the annual meeting of a secretive group which has no fixed membership, charter or stated public purpose.
Noonan is in Chantilly, Virginia, at the 60th meeting of the Bilderberg Group, an annual conference attended by a select group (never larger than 150) of the world's people of influence.
While the 145-strong group's real purpose has often been the subject of theory and hypothesis, its own stated function is to give leading figures from the corporate and political worlds an opportunity to engage with each other on a more cordial setting.
How is that possible? By excluding anyone without an invite – and that means the press, general public, or anyone else who may wish to attend.
As the group says on its own website, its first meeting in 1954 was prompted by fears that Western Europe and North America weren't doing enough to work together on the pressing matters of the day.
Given that the United Nations spread too much weight among members from outside these continents, a separate group was formed – comprising two members (ideally one liberal and one conservative, though this has dissipated slightly) from each participating country.
They meet at the Hotel de Bilderberg in the Netherlands (hence the name of the group) in an off-the-record forum which has continued to meet annually – in a setting which apparently allows participants to speak more freely, and therefore to reach more meaningful conclusions.
Though this can no doubt have its advantages, the fact that most participants are unelected (being either academics, corporate figures, and occasionally publishers) means many have complained about the potential for a politically imbalanced discourse.
No mandate, no conclusions
Each year's agenda includes around a dozen points of discussion, though the meetings – having no democratic mandate and only a loose internal structure – do not reach any formal 'conclusions'.
The points up for discussion are usually only published at the conclusion of each summit, though it's speculated that this year's meeting – which includes the foreign affairs minister of the Syrian national council – will spend quite a lot of time on regime change.
As with last year, there are three Irish people in attendance in 2012: Noonan, former attorney general and Goldman Sachs International chairman Peter Sutherland – who sits on the group's steering committee – and the last government's attorney general, Paul Gallagher.
This weekend is Gallagher's third meeting in succession; last year another former attorney general, former Tánaiste Michael McDowell, was among the attendees.
A spokesman for the Department of Finance told TheJournal.ie today that the event provided "an excellent opportunity to sell Ireland on the international stage".
"The Minister is working to promote a positive image of Ireland and to attract investment and jobs into Ireland," the spokesman said.
Among this year's other attendees are Queen Beatrix of the Netherlands, Google executive chairman Eric Schmidt, LinkedIn chief executive Reid Hoffman, Economist editor John Micklethwait, Senator John Kerry, Henry Kissinger and White House national security advisor Thomas Donilon.