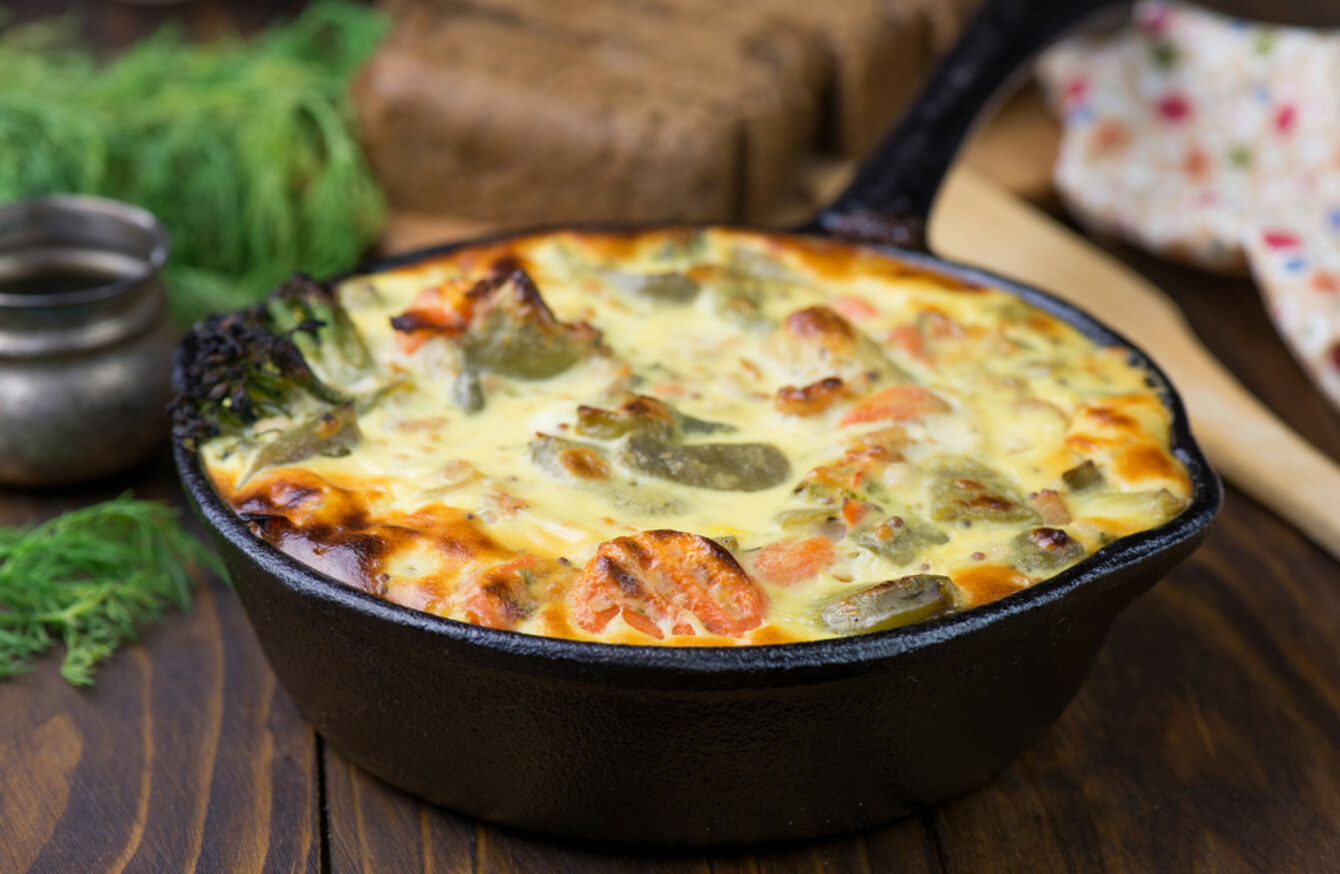 Image: Shutterstock/Olga Markova
Image: Shutterstock/Olga Markova
WHILE A NECESSITY at Christmas time, smoked salmon is a versatile, omega packed protein that also features on our shopping lists throughout the year. Like most varieties of fish, smoked salmon is no different and contains good levels of vitamins and minerals like B12, potassium and magnesium. It's made by curing the fish using salt, which reduces the moisture content and prolongs shelf life.
We're huge fans of a few slices served up on home made brown bread throughout the festive season, but smoked salmon is also a great ingredient that can be incorporated into a delicious breakfast, lunch or dinner. Read some of favourite ways to enjoy it below!
Smoked salmon paté: This is one of my favourite festive recipes and always goes down a treat with whoever eats it. Add equal amounts of smoked salmon and cream cheese to a food processor along with the juice of half a lemon, dill and lots of black pepper and blitz. To make it extra special, why not add in some chopped prawns or crab before serving, which also adds to the texture. Serve with crackers or cucumber sticks for a delicious snack or starter.
Linguine with smoked salmon, lemon and crème fraiche: Ready in less than 20 minutes, this pasta dish makes the perfect dinner during Christmas week when you want something fuss free and quick. Fry chopped garlic in a pan along with some red onion and cook until soft. Add crème fraiche, lemon juice, chopped smoked salmon and seasoning. Tip in some cooked pasta of your choice and stir until combined. This is delicious served with some side salad and cheesy garlic bread.
Smoked salmon chowder: Heat some butter or olive oil in a large saucepan and gently fry garlic, onion, cubed potatoes and leeks for about 15 minutes, until the potatoes have started to soften. Pour in some vegetable stock and a half carton of cream and simmer until the potatoes are cooked. To finish, add in sliced smoked salmon and sweetcorn and stir for a further two minutes, then season to taste. Serve with crusty bread for a warming supper or lunch.
Smoked salmon fishcakes: Start off by adding 200g mashed potatoes to a large bowl along with mayonnaise, chopped dill and sliced smoked salmon and mix until combined. Shape into fishcakes and set aside to make the breadcrumb coating. In a shallow bowl add two beaten eggs and place breadcrumbs and flour in two separate bowls.
Dip the fishcakes into the flour followed by the egg mixture and finally the breadcrumbs and fry on each side for about 3-5 minutes. Top with a poached egg for a deliciously festive brunch!
Smoked salmon frittata: Crack some eggs into a large bowl and whisk until well beaten. Add in a dash of milk and seasoning followed by sliced smoked salmon, thawed frozen peas and cooked broccoli. In an ovenproof frying pan, heat some olive oil and, once hot, add in the egg mixture. Turn down the heat and cook on low for about 10 minutes, until the eggs are almost set.
Top with some grated cheese and place under a hot grill for a further minute until the eggs are completely set and the cheese is melted. Cut into wedges and serve with a side salad.