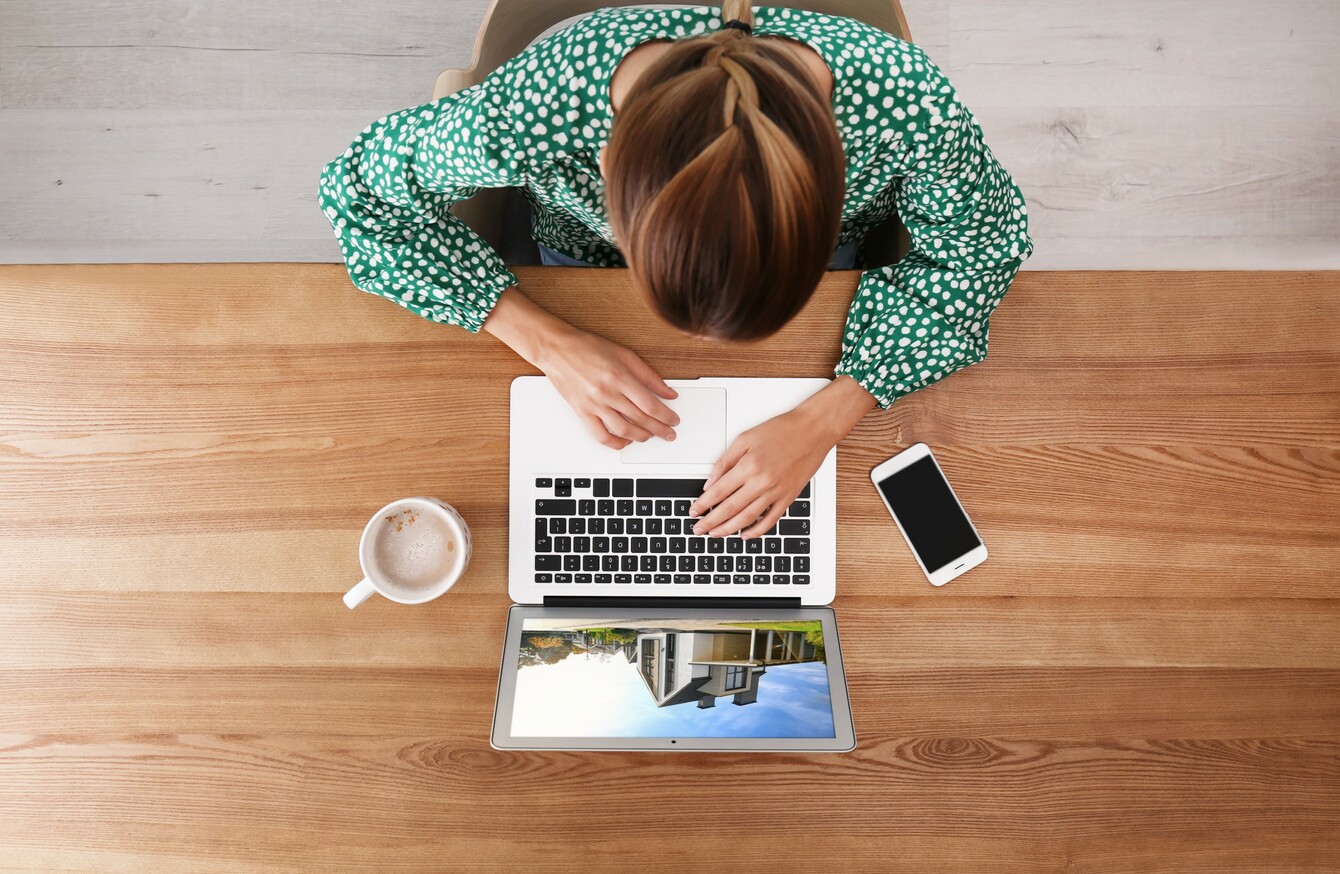 Virtual viewings have grown in popularity during the last year
Image: Shutterstock/New Africa
Virtual viewings have grown in popularity during the last year
Image: Shutterstock/New Africa
LOCKDOWN RULES HAVE changed just about everything in our daily lives, and viewing homes is no different. The good news? This has driven some innovation in the market – making some viewings easier and less stressful.
Before the pandemic, viewing a home could be rushed or awkward, or hectic as agents juggled multiple potential buyers at once. Safety precautions due to Covid-19 have changed all of that. Restrictions on movement beyond five kilometres from your home as well as encouraging a reduction in close contacts means that many viewings have gone virtual and socially distanced.
If you're hoping to view a house – either from your own home, or in person – here are some ways to do that safely and effectively.
1. Virtual viewings
Virtual viewings allow for an estate agent to walk through a home while you're on a Zoom or Teams call with them. A virtual viewing offers you the opportunity to ask an agent particular questions as they walk you through the home, and it can give you a good sense of the property.
According to Cameron McDonnell, Head of Digital Marketing at Glenveagh Properties, these have grown in popularity due to the new restrictions. He explained, "What we've seen through both lockdowns is obviously the huge volume of people online, so we worked with our estate agents to provide one-to-one online virtual viewings."
See how a virtual viewing works in this video:
Source: Journal Media Studio/YouTube
2. Smart viewings
Of course, there's no substitute for walking through a home yourself and being able to see it in person, so estate agencies have begun to set up smart viewings, offering the opposite option to a virtual viewing.
"If you're within your five kilometre area, the government guidelines allow for you to view homes yourself," said McDonnell. "You unlock the house using an app, and then meet an agent online in the living room via Zoom or Teams." This allows home buyers to get a full sense of the property while limiting in-person contact between estate agents and viewers.
3. In-person viewings
Finally, in-person viewings are still an option if necessary, and estate agencies must adhere to specific guidelines to keep potential home-buyers and agents safe. These regulations have restricted the number of people viewing the home to two (along with an estate agent), and dictated how much time must pass between viewings to ensure adequate ventilation of the space.
It's important to keep in mind that in some cases, in order to arrange a smart viewing or in-person viewing, you must show proof of funds to purchase the home, as well as show that you have done a virtual viewing already.
"Smart viewings are available at certain locations and feedback has been very positive from buyers. We have also seen research from the States which shows this is the preference for a majority of buyers for their first viewing of a property," says McDonnell.
The major change, he adds, is that "people are just spending a lot more time researching online, narrowing down a few choices before viewing." So if you're hoping to buy a home, there are plenty of ways to check out what you're getting.
At Glenveagh Homes, our vision is that everyone should have the opportunity to access great-value, high-quality homes in flourishing communities across Ireland. We understand that buying a home is possibly the biggest decision you will ever make in your life – but we want to make it your easiest. Click here to find out more about Glenveagh developments.