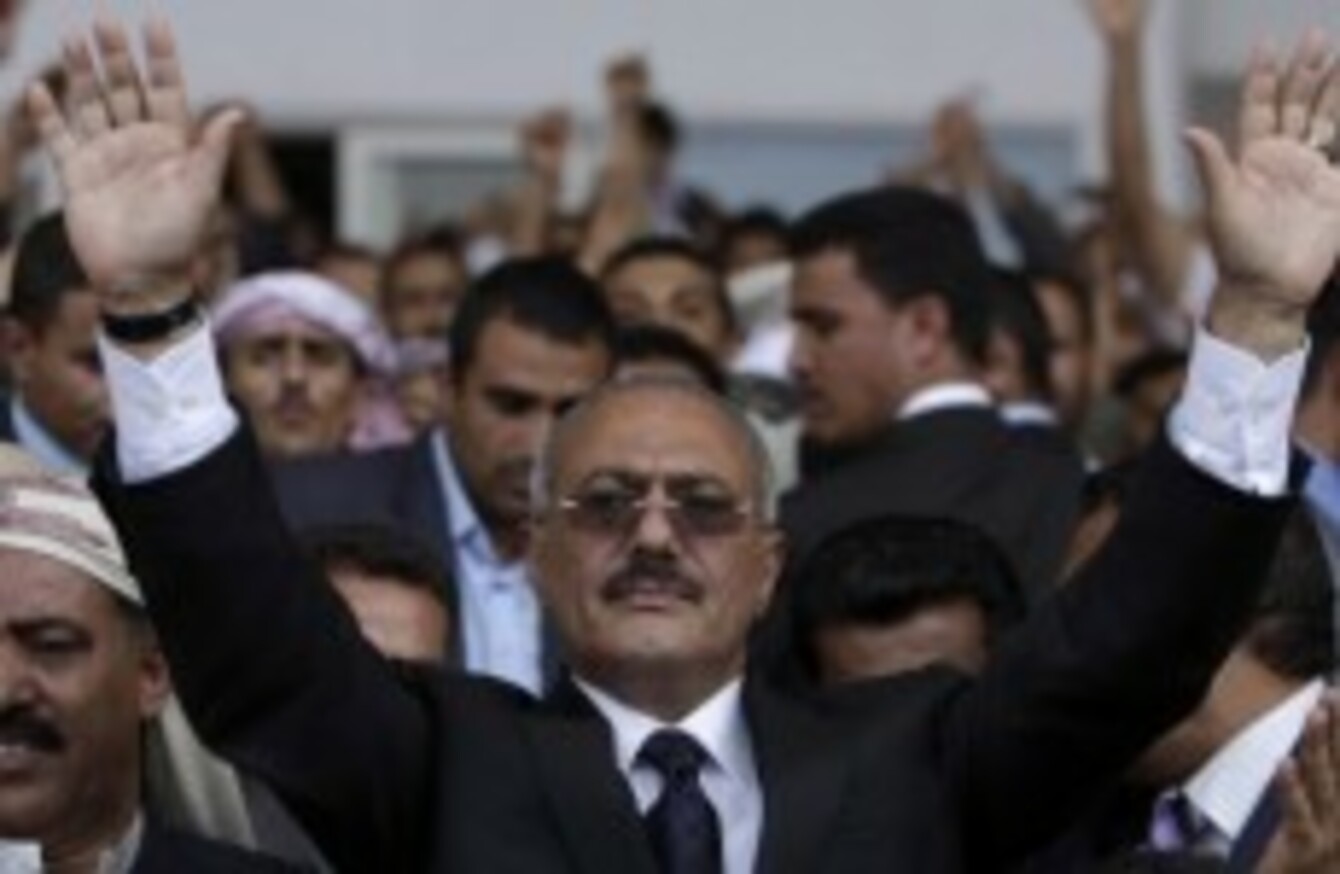 Yemeni President Yemeni President Ali Abdullah Saleh
Image: Muhammed Muheisen/AP/Press Association Images
Yemeni President Yemeni President Ali Abdullah Saleh
Image: Muhammed Muheisen/AP/Press Association Images
THERE HAVE BEEN differing stories emerging about whether or not the President of Yemen will return home after receiving hospital treatment for an injury.
President Ali Abdullah Saleh is being treated for shrapnel wounds in Riyadh, Saudi Arabia.
One Saudi official told Reuters that the Yemeni president will return to his country within days, but could not specify a date.
However, The Daily Star says today that one anonymous Saudi official claims that the President will not be returning home.
Saleh was injured during a shell attack on 3 June at his presidential compound in the Yemeni capital of Sanaa.
He has been in power for 33 years and refused to step down from his role despite continuous unrest across the country over the past four months.
During the explosion, he sustained burns to his face, neck, arms and back, according to reports.
He has not been seen in public since the attack.
Saudi and Yemeni official media have reported that Saleh has spoken with King Abdullah as well as Bahrain's king in recent days.
Acting as temporary head of state during Saleh's absence is Yemeni Vice President Abdrabuh Mansur Hadi, who met with the leaders of youth protests earlier this week.