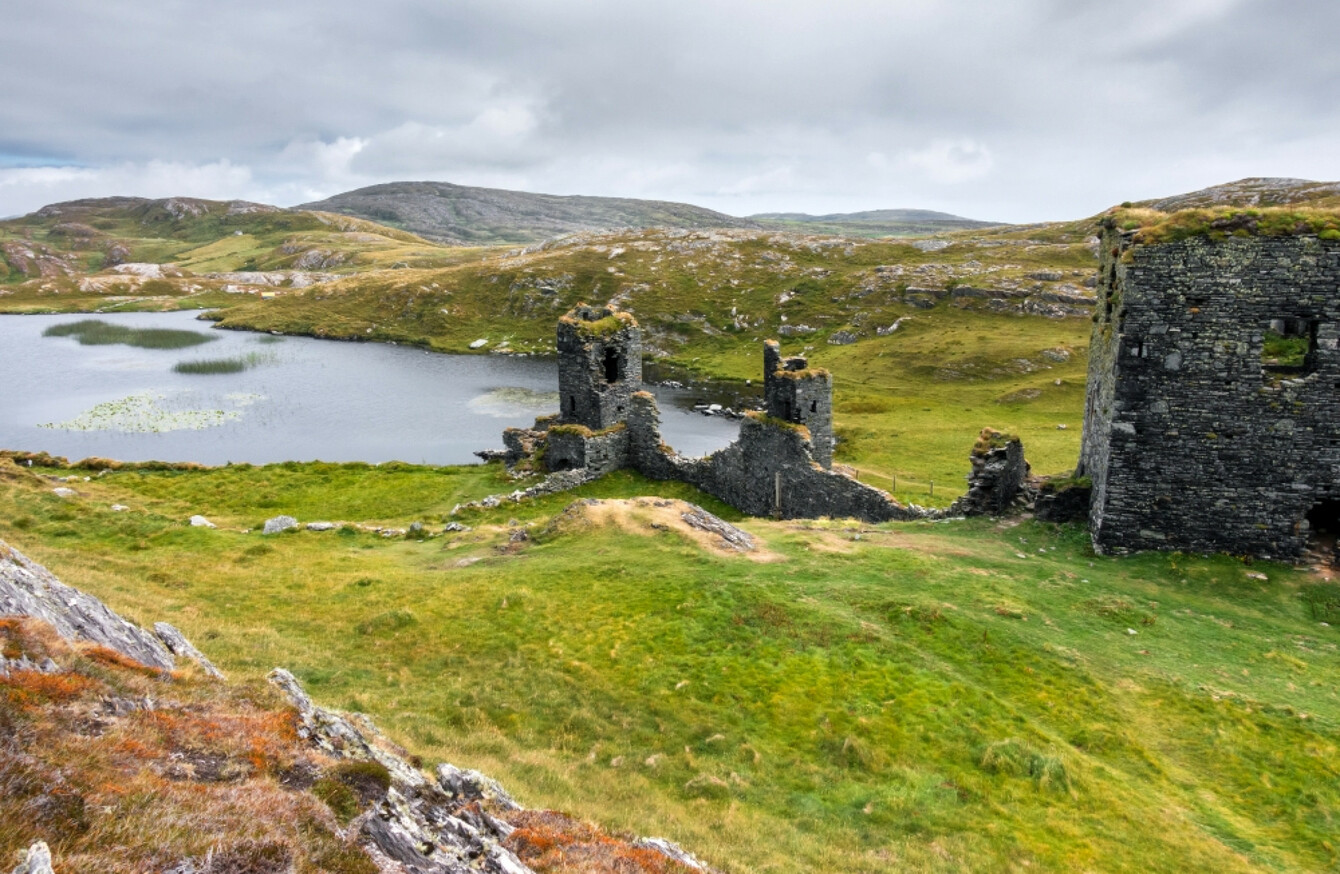 Image: Shutterstock
Image: Shutterstock
Each week, we ask someone who really knows Ireland's twists and turns to share their favourite places. Today, Fab Food Trails tour guide William Barry brings us around the his favourite spots in Ireland, from breakfast in Armagh to an elusive two-flake 99.
My background: I am a proud Corkonian from the small but mighty village of Ballydehob in West Cork, currently living in Cork city. I lived and worked in six different cities in Ireland and abroad for seven years before returning here.  In my spare time, I lead food walking tours around Cork city for Fab Food Trails. I love it, my life revolves around food and restaurants, so it's a natural fit. I also write for the John and Sally McKennas Food guides.
My most memorable Irish destination: Around Ireland on a boat
I am lucky enough to know some people who own boats, so I often go on sailing trips. The best trip I ever made was a trip around Ireland. It took us six days. We ran out of gas for cooking after the second day so had to survive on fruit, muesli and chocolate for the rest of the trip.
Usually we stand on the land and look outwards to the sea, but being at sea and looking inwards gives a different perspective. We had some terrible weather and all sorts of drama, but in between the hairy bits there were lighthouses, whales, dolphins, islands and headlands — stunning stuff.
My favourite town or village: Ballydehob
Ballydehob, of course, we have it all. It's home, I was born, bred and fed there, which makes me biased, but joking aside it's a very characterful place with scenery, good pubs and restaurants, lively festivals and a very warm welcome. Lots of interesting people have rolled in there over the years and made it home, so they add layers of colour and creativity. Lots of villages have struggled in recent years, but Ballydehob has thrived and I'm very proud of that.
The best place I've ever eaten an ice cream: A petrol station in Roscommon
On a very ordinary summer day sometime in 2014, I stopped at a petrol station somewhere in Roscommon. There was a girl about my own age working there, very good-looking with a gorgeous smile. She was in a good humour and she gave me two flakes with my 99. A 99 with two flakes! That was a great day.
The best breakfast I've ever eaten: Newforge House in Armagh
Newforge House is a small family run guesthouse. John Maher the owner/chef makes a mean breakfast with all the best ingredients from their neighbourhood. His wife Lou is an excellent baker.
My favourite place for a hike: Knocknarea Trail in Sligo
When I lived in Sligo I used to go for a run or walk in the evenings up Knocknarea Trail to Queen Meadhbhs grave. It's a steep 30 minutes up, once at the top you can look out westwards onto the Atlantic and if you look northwards there is Benbulben and Sligo and Mayo to the West and South.
In Dublin I like Dollymount Strand, but I always like it early in the morning when it's empty.
If in West Cork, I recommend anyone to seek out Mount Gabriel. Walk (or drive) to the top and it has the best views in the whole of West Cork, taking in all of Roaringwater Bay and the Islands of the three West Cork Peninsulas: The Mizen, The Sheeps Head and the Beara.
My hidden gem that not many people know about: The ruin of Dunlough Castle
Not many people know about the ruin of Dunlough Castle which sits on the edge of a lake in a very unexpected place on Three Castle Head in Dunlough in West Cork. It's got a lake on one side and a hundred meter cliff on the other. It's not the most accessible place, but it is signposted and a good pair of boots is needed. You park in a car park and walk for twenty minutes through fields and over a few smallish hills.
I never tell the people I am taking there about the castle because I love to see their faces when you climb over the final hill, before the castle ruin unfolds out in front of them.