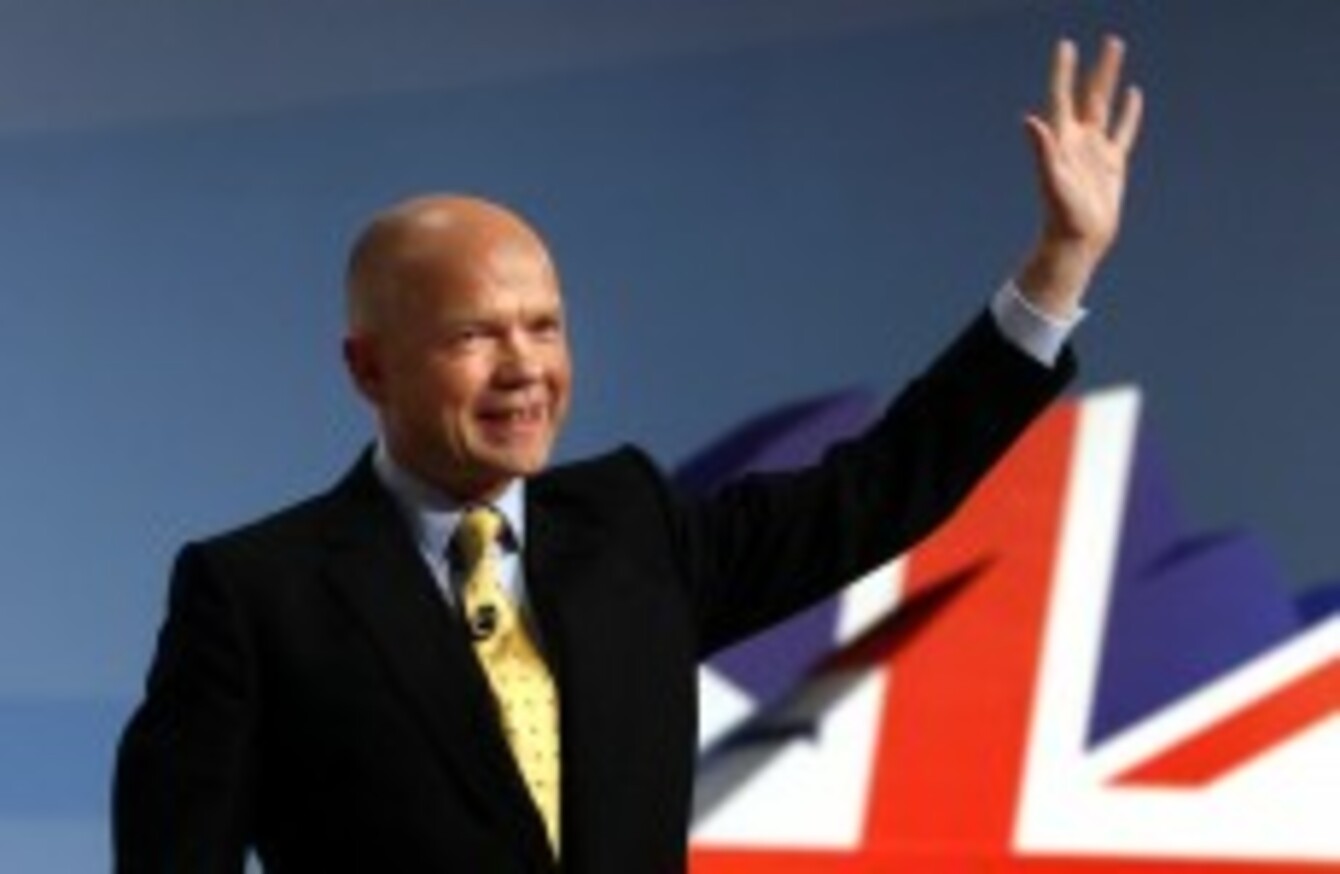 Image: AP/Press Association Images
Image: AP/Press Association Images
AS MANY AS a dozen women could become government ministers in the UK by the end of today, with Prime Minister David Cameron set for a "cull of middle-aged white men" from his cabinet.
The biggest name being removed from the letterhead is that of Foreign Secretary William Hague, a former leader of the Conservative Party.
Hague will now retire to the backbenches as MP for Richmond in Yorkshire – albeit with the honorific role of First Secretary of State – before bringing an end to nearly three decades in the spotlight of British politics, at the next general election.
Reacting to Hague's resignation, David Cameron paid tribute to his party colleague:
William Hague has been one of the leading lights of the Conservative Party for a generation, leading the party and serving in two cabinets.Not only has he been a first class Foreign Secretary – he has also been a close confidant, a wise counsellor and a great friend.
The 53-year-old, who led the Tories to a landslide defeat at the 2001 general election, will now become Leader of the House of Commons.
Hague became something of an overnight celebrity in British politics in 1977, delighting future PM Margaret Thatcher and the Conservative party conference with this speech as a precocious 16-year-old.
Source: nickdijcj1/YouTube
He struggled to shake off his "Tory Boy" image throughout his later career, however, and was mercilessly ridiculed by impressionists throughout his party leadership, before enjoying something of a political renaissance when he was appointed Foreign Secretary in 2010.
Hague is expected to be replaced by Philip Hammond, the eurosceptic Defence Secretary.
"A cull of the middle-aged white men"
A major focus in today's reshuffle is gender, with a significant number of women expected to receive promotions, in what has been dubbed "a cull of the middle-aged white men."
The Conservative-Liberal Democrat coalition government, and David Cameron in particular, have long been thought to have a "women problem", in terms of their public image.
Among the most significant switches are the sacking of controversial Education Minister Michael Gove, who will be replaced by Nicky Morgan, and the appointment of Liz Truss as Secretary of State for Environment.
Veteran Tory Ken Clarke, who has been an MP since 1970, and stood for party leader on three separate occasions, has also stepped down from his role as Minister without portfolio.
However, the 74-year-old – who has been a permanent fixture in British politics for four decades – is expected to stay on as MP in order to campaign for the UK's membership of the EU, which is set to be put to to a referendum in 2017.
Cabinet announcements are being made throughout the day via David Cameron's official Twitter account.