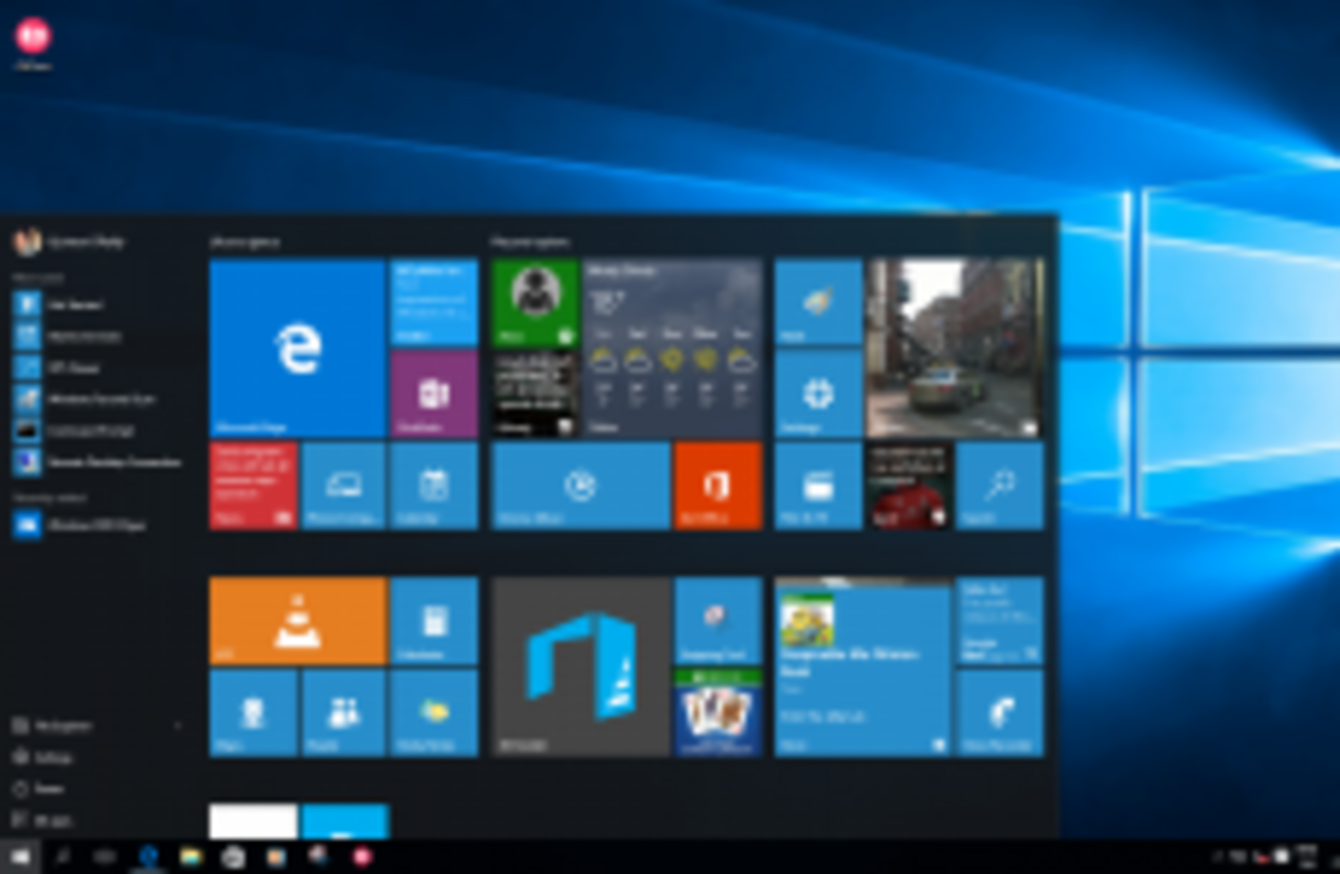 SO WINDOWS 10 has officially arrived and the upgrade is still rolling out to users everywhere (although there's a way to get it now).

Those of you who have it will be familiar with the basics, but there are many other hidden features that can help you get the most out of the system. Here are a few to get you started.
Fun with the start menu
Upon opening the Start button for the first time, you'll notice that it's a combination of the traditional menu and Windows 8 apps. The good thing is, you can customise this by dragging apps and programmes from your menu to the side.
While you can resize the section, you can also resize apps themselves by right-clicking on one and changing it to small, medium, wide and large. This is useful for those with larger screens to work with as most Microsoft apps incorporate live tiles (for those unsure, it shows updates on the tiles itself).
If you right-click any of the apps in the Start menu, you can pin them to the taskbar or uninstall them directly from your computer. Very useful.
Snapping windows
If you want to quickly resize a window, you can do so in two ways. The first is drag it up to the top of the screen to make it full-screen, or you can drag it to the side so it takes up half the screen.
When you snap a window to the side, Windows will bring up a quick view of the other apps you have opened. Click on one and it will fill up the remainder space.
Download offline Maps
This is more useful for laptops and tablets but a great feature on Maps is the ability to download maps or update them.
In the Maps app, go into settings and select 'Download or update maps'. Here it will ask you which continent you want, and then which country and it will download it. It will warn you about the file size first so you don't encounter any surprises.
Create virtual desktops
One of the new additions to Windows 10 is virtual desktops, useful if your original desktop gets too cluttered and want to organise your windows better.
You can press the Task View button at the bottom (the icon left of Microsoft Edge) or you can press Windows Key + Tab to do the same action. Here you can create a new desktop or drag an open app to another one.
Another handy shortcut (which can be found on Windows 7 and 8.1) is to hold down Alt and press Tab. This allows you to cycle through all open apps.
Record video footage 
This mightn't seem particularly useful from first glance, but Game DVR allows you to record footage of any open app, not just games.
Press Windows Key + G to turn it on and bring up a small, floating dashboard. Press record and capture whatever footage you want
Saved videos can be found in the Game DVR section of the Xbox app or inside Video > Captures.
#Open journalism No news is bad news Support The Journal

Your contributions will help us continue to deliver the stories that are important to you

Support us now
Take control of notifications
You may have noticed the notification tray at the right-hand side of your screen where updates and notifications are placed, but they can easily overwhelm you. Instead, you should go into Settings > Systems > Notifications and actions.
Much like your phone or tablet, you can control notifications for all apps and services. Also worth noting is specific notification settings can be found inside the apps under settings so it's worth checking them as well if you want to prioritise specific updates.
Scheduling updates
Unlike previous versions, Windows updates are now mandatory, but you can schedule when they happen so they don't interrupt you during important work.
Go into Settings > Updates and Security > Advanced to decide when to organise your updates.
Learn the new shortcuts
A new system brings with it additional keyboard shortcuts that are worth knowing (on top of the old ones)
Windows Key + Up/Down/Left/Right = snap an active window to the top/bottom/side.
Windows Key + T = Cycle through taskbar items and hit enter to launch.
Windows Key + I = Open Windows 10 Settings.

Windows Key + ,  = Temporary hides apps to briefly show desktop.
Windows Key + D = Minimises apps to go straight to desktop.
Windows Key + Ctrl + D = Creates a new virtual desktop.
Windows Key + Tab = See all desktops and open apps.
Windows Key + Home = Minimises all windows except the one you're using.
Windows Key + Ctrl + F4 = Closes the current virtual desktop