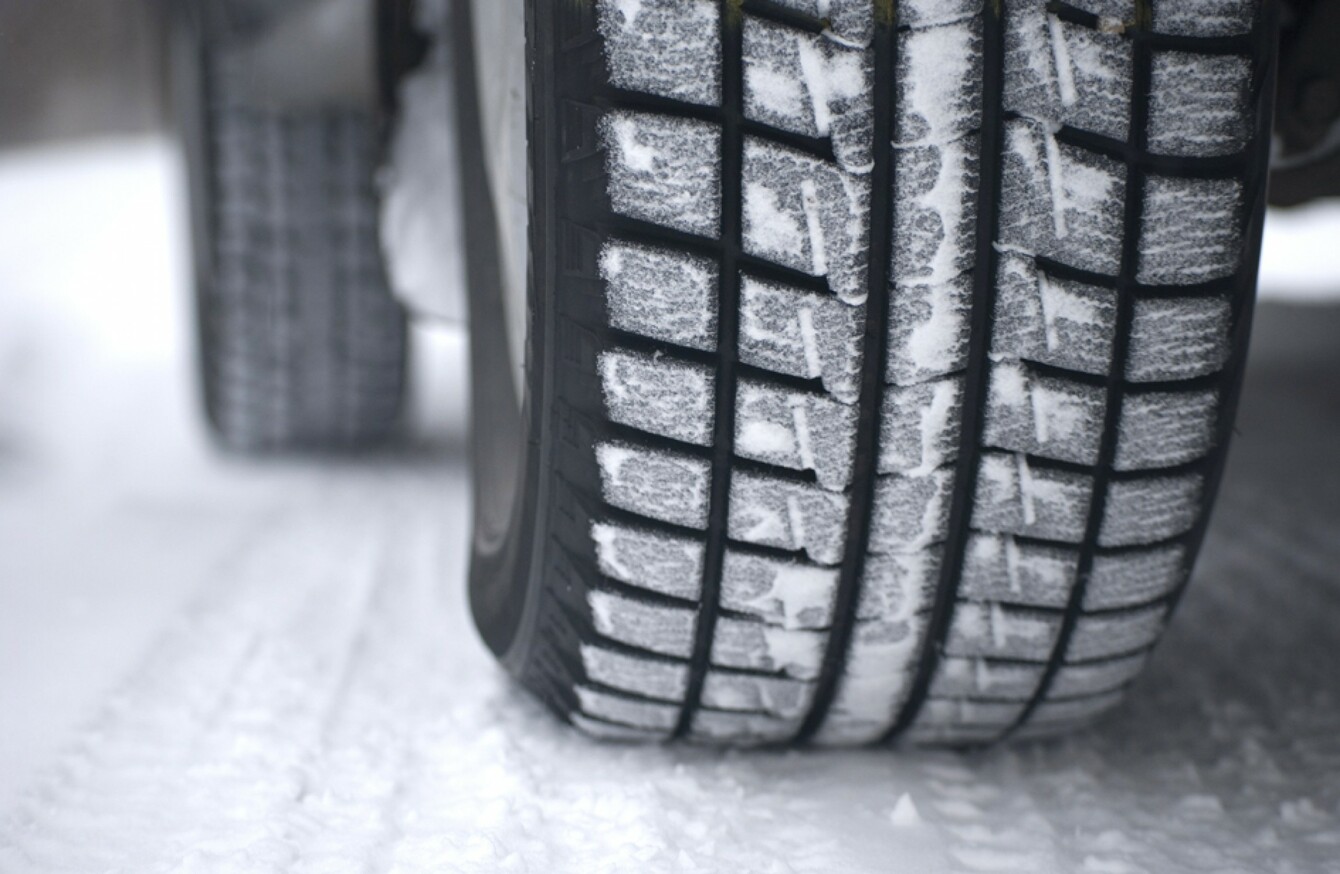 Image: Alexey Konzelko
Image: Alexey Konzelko
UNLIKE MANY OTHER European countries, there is no law in Ireland making winter tyres compulsory.
Winter tyres are designed for use when temperatures drop below 7°C during the winter months. And although we here in Ireland don't exactly experience extreme winter conditions, as I write this, tonight's forecast is for temperatures from -2 to – 6°C.
Winter tyres have a tread pattern different to summer tyres, which aids grip in snow, slush and on the ice. They have a high silica content and are composed of softer rubber compounds which retain flexibility in low temperatures – again this helps with traction and braking.
Winter tyres can be identified by a snowflake symbol or snow-topped mountains on the tyre sidewall and the letters MS or M&S for mud and snow.
Winter also brings shorter daylight hours – so more driving in the dark – and around Christmas it can mean more traffic on our roads too, which increases the likelihood of having an accident. Having winter tyres fitted can be an added safety system for your car during these cold dark months. Winter tyres reduce braking distances on snow and ice and even in the wet at temperatures below 7°C.
So, it is down to personal choice if winter tyres are fitted or not. If you live in a remote or a hilly area or regularly travel along boreens and require extra grip in winter then you should certainly at least consider fitting a full set of winter tyres.
You must fit winter tyres to all four wheels, as only fitting them to two wheels may affect the balance and stability of the vehicle. Once the threat of snow has disappeared, remove the winter tyres and put back on the regular tyres as the soft rubber compounds can wear out faster especially in the warmer weather.
If you do fit winter tyres make sure they have the minimum legal tread depth of 1.6mm – but 3mm is recommended for winter driving. Make sure the tyre pressure is correct too as under inflated tyres can reduce grip and affect handling.
As a precaution, inform your insurance company if you do plan on fitting winter tyres as it may, in a small number of cases, affect your insurance cover.