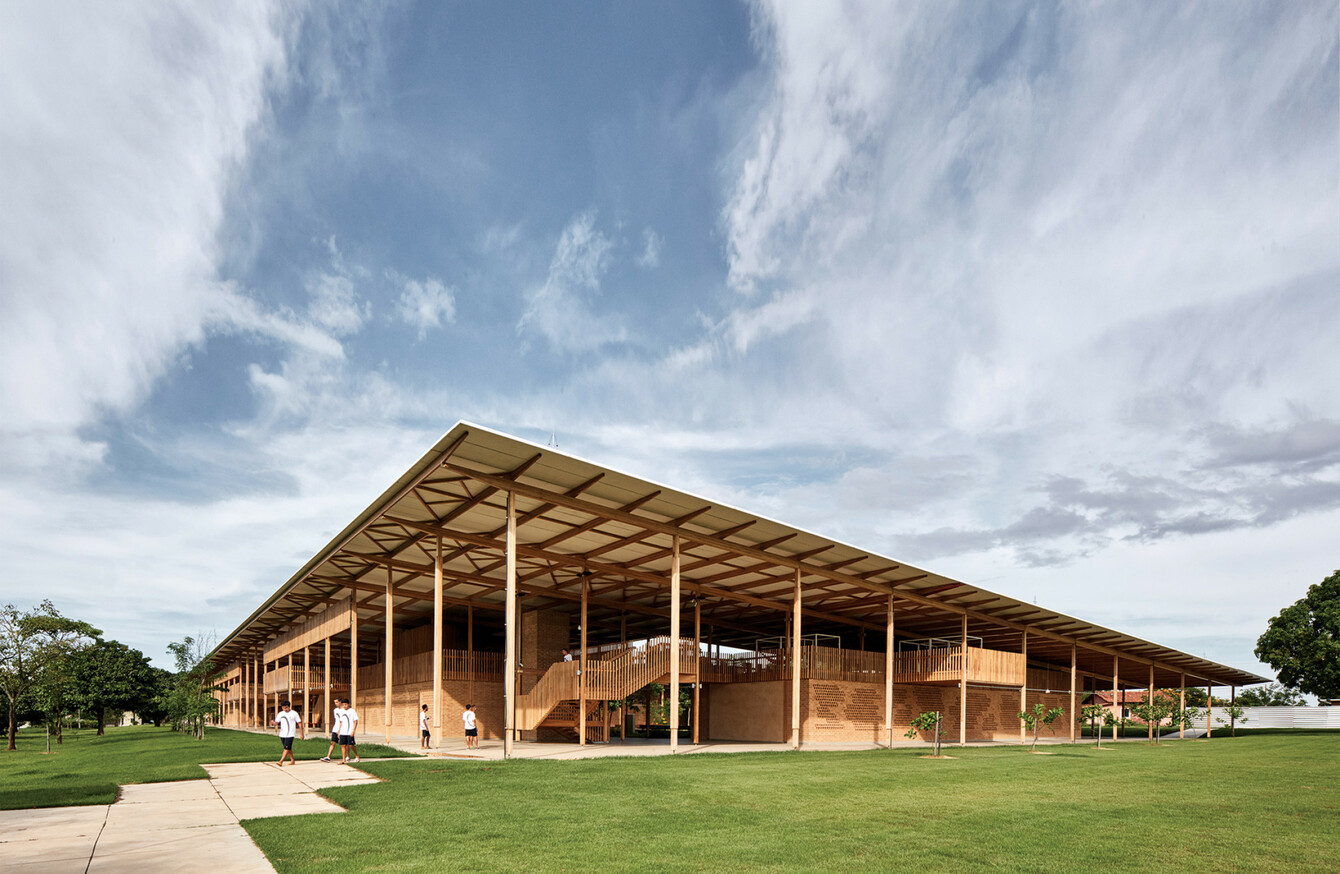 Image: RIBA
Image: RIBA
A WOODEN SCHOOL complex on the edge of the rainforest in northern Brazil has been named the world's best new building. 
Children Village, designed by Brazilian architects Aleph Zero and Rosenbaum scooped the Royal Institute of British Architects' international prize for designing the school which provides boarding accommodation for children aged 13 to 18 at the Canuanã School. 
The school is one of forty run by the Bradesco Foundation, which provides education for children in rural communities across Brazil. 
The RIBA International prize is awarded every two years to a building that "exemplifies design excellence and architectural ambition, and delivers meaningful social impact".
The architects say they worked closely with the children to identify their needs and desires for their school as they wanted to create an environment that could be "a home away from home".
Replacing dormitories for 40 students, the new design provides rooms for six children in a more intimate environment. 
Children Village is organised into two identical complexes, one for girls and one for boys. Residences are centred around three large, open and well-shaded courtyards at ground level, where the dormitory accommodation is located.
On the first floor, there are a number of communal spaces, ranging from reading spaces and television rooms to balconies and hammocks, where the children can relax and play.
The major challenge that the architects say they faced was the tropical summertime temperatures. 
To address this, the building was constructed with an overhanging canopy roof to provide shading and to create an intermediary space, between inside and out, with no need for air conditioning. 
The building is constructed with local resources and based on local techniques. Earth blocks handmade on site were used to construct the walls and latticework, chosen for their thermal, technical and aesthetic properties.
Gustavo Utrabo and Pedro Duschenes, directors of Aleph Zero, said it had been a joy to see the children making the building their own.
"Kids will make their own play and have imagination to burn. We wanted to be prescriptive without being overbearing, to be supportive without being patronising, and to encourage growth and development without cosseting it."