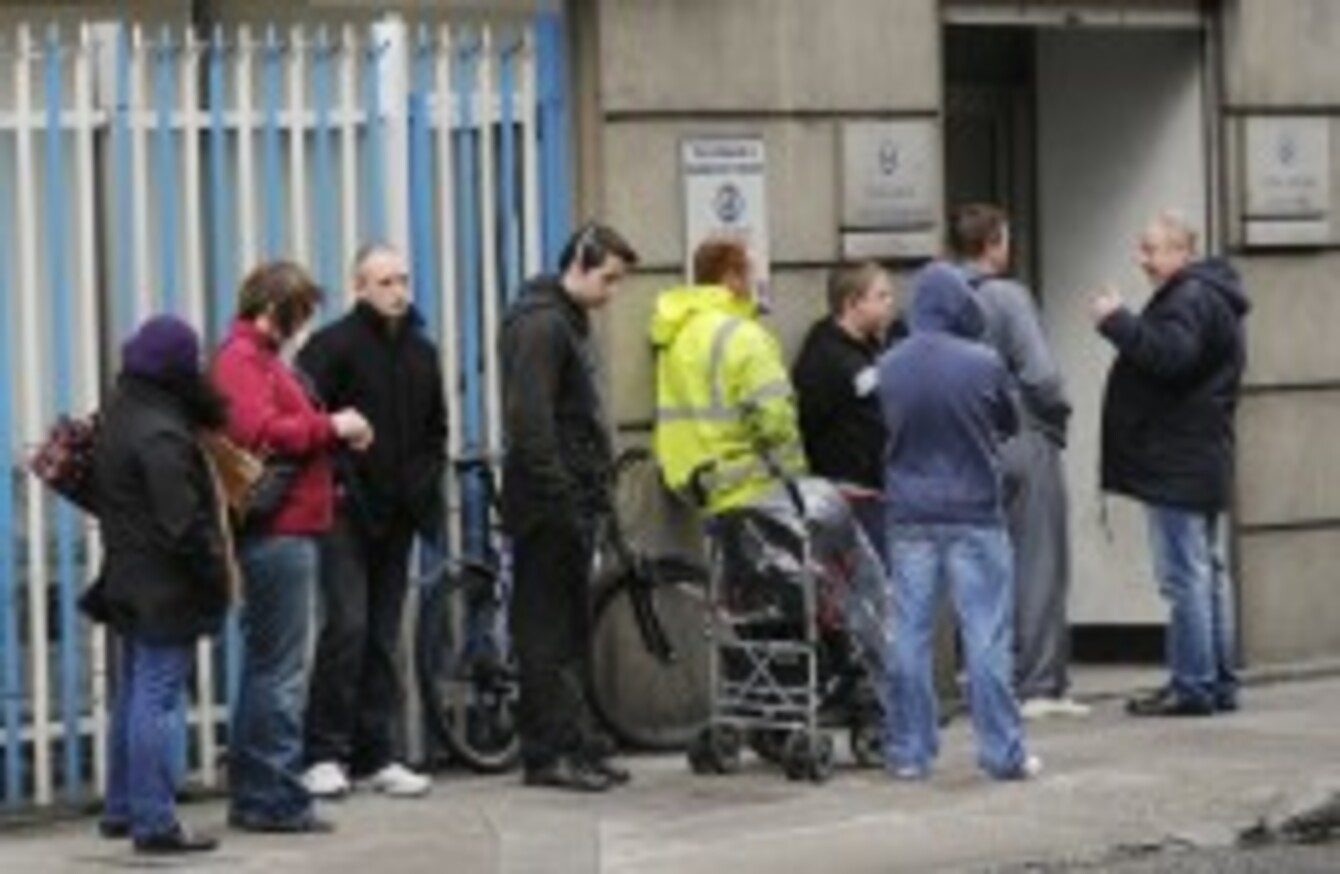 Image: Sasko Lazarov/Photocall Ireland
Image: Sasko Lazarov/Photocall Ireland
A NEW POLL has found that four in ten young people in Ireland are 'struggling to make ends meet' as a result of cuts to dole rates for those under the age of 25.
The Red C poll, commissioned by the National Youth Council of Ireland (NYCI), found that in Dublin, 54% of young people are feeling serious financial pressure because of the cut to Jobseeker's Allowance.
One in four said they were unable to move out of home because of the reduction in welfare payments, something NYCI's deputy director, James Doorley, said his organisation was particularly concerned about.
He said cuts to payments for young people in successive Budgets "have made it increasingly difficult for young people to afford to leave home and live independently".
The impact of recession has been particularly acute for young people in Ireland and especially for young people who are unemployed. This is reflected once again in our poll which shows that a large proportion of them are struggling to meet the costs of ordinary and everyday life.
The poll also found that 11% of young people in receipt of unemployment benefits are currently in debt.
In its pre-budget submission, the organisation is calling on the government to restore the €188 weekly rate for al young people who are participating in education, training or work experience programmes.
Previous Budget decisions have meant that the training allowance for participation in SOLAS training was reduced from €188 to €160 per week. From the start of this year, the payment for those taking part in the Back to Education Allowance Programme was also cut to €160 a week and Jobbridge interns under the age of 25 ended up on €150 per week while working a 40 hour week.
"Such a first step would serve to reduce the rates of poverty and social exclusion amongst young people and provide an additional financial incentive, particularly to the most disadvantaged young people to participate in education, training and work experience opportunities," commented Doorley.
The justification put forward for the the cuts in welfare was that they would incentivise young people to take up education, training and/or work experience opportunities. This argument is undermined by the fact that the various welfare payments and training allowances to young people under 25 have also been cut in recent Budgets.
"Ultimately, NYCI believes that the welfare rates for young people cut in successive budgets should be reversed as it is causing deprivation and hardship young people who are unemployed and that all citizens should be paid the same rate of jobseekers allowance irrespective of age," he added.