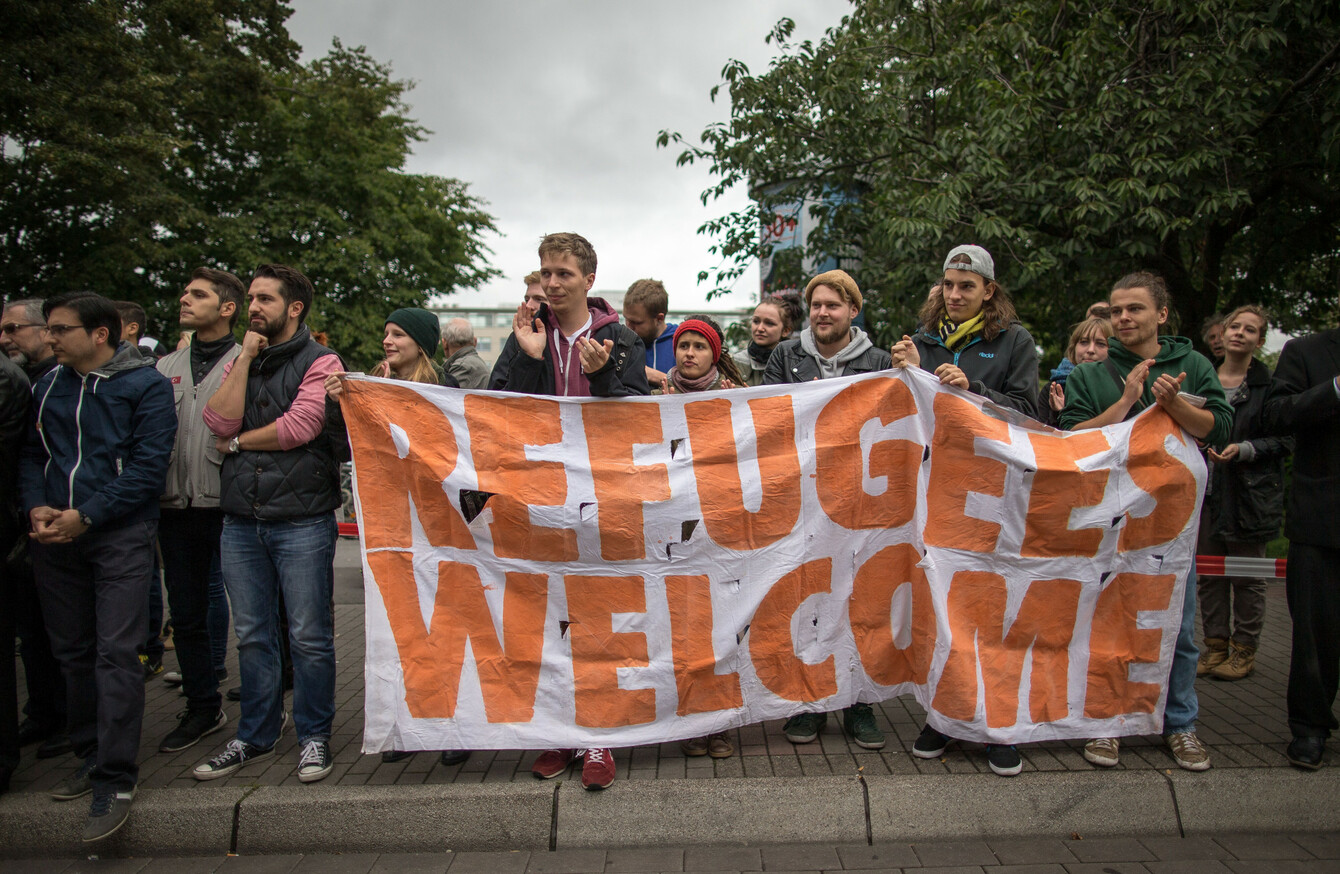 Image: DPA/PA Images
Image: DPA/PA Images
THE RESULTS OF a major survey that shows young people have a high level of support for refugees is evidence that governments are out of touch with the views of citizens, Amnesty International said today.
According to the survey, released by the World Economic Foundation (WEF), 72.6% of people aged between 18 and 35 would welcome refugees into their countries, with 27.3% willing to take refugees into their homes.
However, many governments around the world have been hesitant to accept large numbers of refugees as the migrant crisis continues.
"People fleeing violence and persecution around the world have repeatedly had doors slammed in their faces by wealthy governments who claim they cannot help them. WEF's research shows that young people aren't buying it, and are dismayed by the heartless attitudes of their leaders," said Colm O'Gorman, executive director of Amnesty International Ireland.
Almost two years after the tragic photo of Alan Kurdi shocked the world, many governments are still failing to live up to even their own paltry resettlement commitments and 2017 looks set to be the deadliest year on records for migrants and refugees crossing the Mediterranean. But it doesn't have to be this way – all too often laws and policies are the main obstacles to the compassionate responses of ordinary people.
An Amnesty International survey of more than 27,000 people published last year found that four in five around the world would welcome refugees into their countries.
Only 3.5% of respondents said that governments should "expel/deport" refugees.
In the US, 85% of young people said they would welcome refugees to their country, according to the WEF survey. This is an increase on 10% compared to last year's survey.
"This gives the lie to Donald Trump's claim that his hateful anti-refugee rhetoric represents the US population. It is encouraging to see how many young people are resisting President Trump's poisonous narrative – and shows how vital it is that their voices are heard," O'Gorman said.
Amnesty International has been running an international campaign, using public pressure to motivate countries to welcome refugees. The I Welcome campaign also seeks to build grassroots solidarity with refugees.
French president Emanuel Macron is today hosting a summit that will assess how Europe can deal with the ongoing crisis. Germany, Italy and Spain are in attendance, as well as the leaders of Chad, Niger and Libya.
In Ireland, almost 40,000 people signed a petition in September 2015, calling on the government to take thousands of refugees, rather than the hundreds that had been committed to.
Under the Irish Refugee Protection Programme, the government promised to welcome 4,000 refugees to Ireland by the end of 2017.
As of last May, a total of 1,259 refugees arrived to Ireland under the programme.
A restored hotel in a Co Roscommon town has been used as an integration centre for many of these. In Ballaghaderreen, stories have emerged of a large "buy-in from the community".
In 2016, a poll of 12 European countries found Irish to the most sympathetic towards the arrival of Syrian refugees.