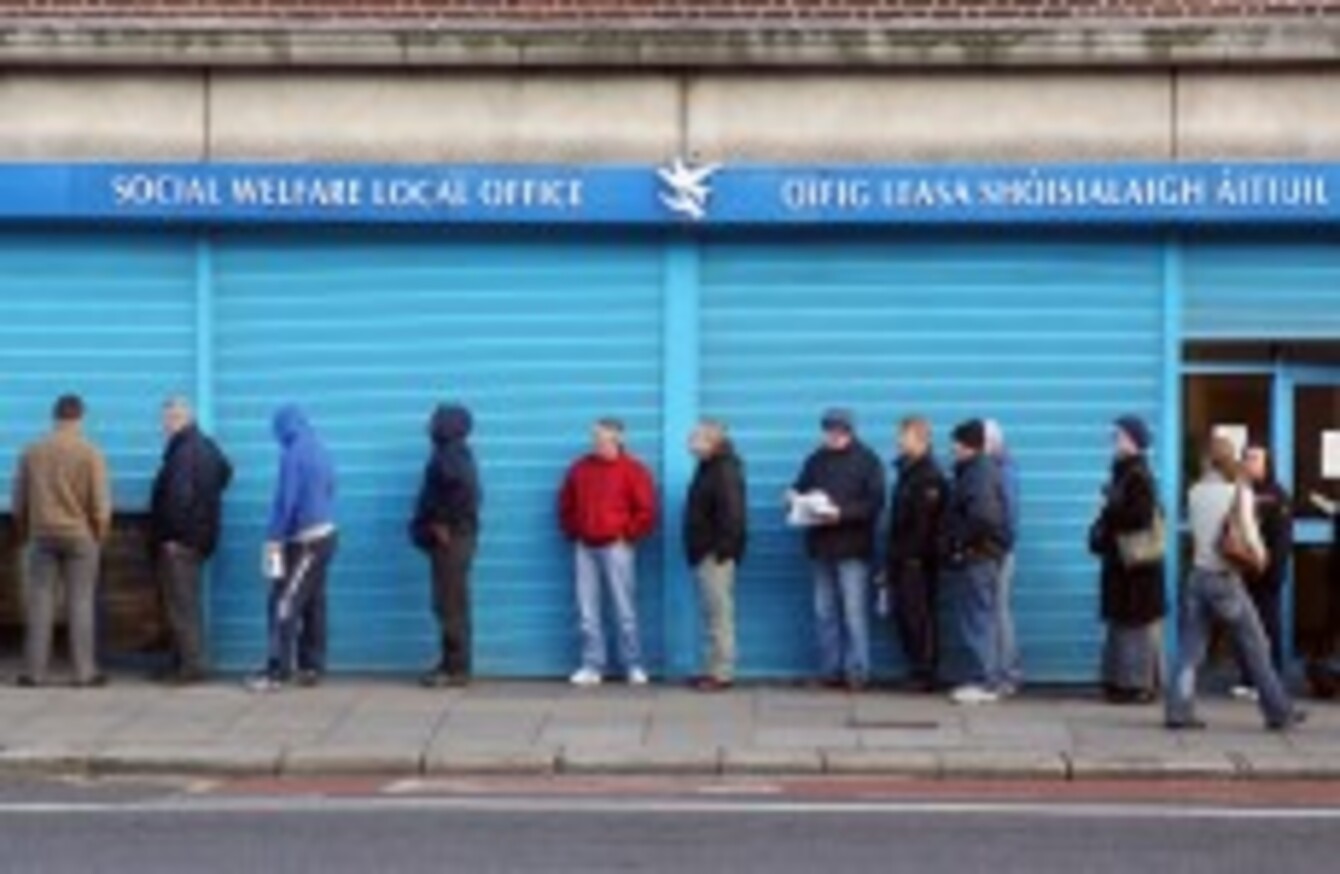 File photo
Image: Photocall Ireland
File photo
Image: Photocall Ireland
THE GOVERNMENT SHOULD introduce a youth guarantee for unemployed young people, a jobs committee has said.
The Committee on Jobs, Enterprise and Innovation said in a report that the guarantee should be established "in the shortest timeframe to help tackle the serious problem of youth and long-term unemployment".
Their suggestion comes weeks after the Minister for Social Protection, Joan Burton TD, welcomed the progress made on the EU Youth Guarantee, which itself would be a major part of the EU response to the youth enemployment crisis.
Youth guarantee
A youth guarantee means guaranteeing a person aged 15 – 24 an apprenticeship, traineeship, or continued education within four months of becoming unemployed, the committee said.
Ireland will know if its application to be included in the EU Youth Guarantee pilot programme will be successful by the end of March 2013.
The committee made a number of suggestions in its report Creating Policies That Work: Actions to Address Youth and Long-Term Unemployment.
Its approach to the jobs crisis includes the following recommendations:
Keep young people and jobseekers engaged with the jobs market through work placement, training and education
Focus on securing funding for investment and job creation
Match jobseekers with suitable jobs, with the co-operation of the public and private sectors.
It also says that the government, in collaboration with industry, should consider rolling out a national youth strategy on entrepreneurship, and create a €1 million trial Youth Entrepreneurship fund
The committee recommends that Ireland consider developing a scheme for encouraging entrepreneurship among first-time jobseekers (aged 18-35), following the example set by Portugal.
Portugal provides aid for the start-up of small, for-profit companies that create jobs.
The report suggests the the expansion of the MOMENTUM Initiative, which provides courses to give the long term unemployed skills in order to access work in sectors of the economy where there are job opportunities.
The chairperson of the committee, Damien English TD, explains more in this video:

(oireachtasfilm/YouTube)
The full report can be read here.