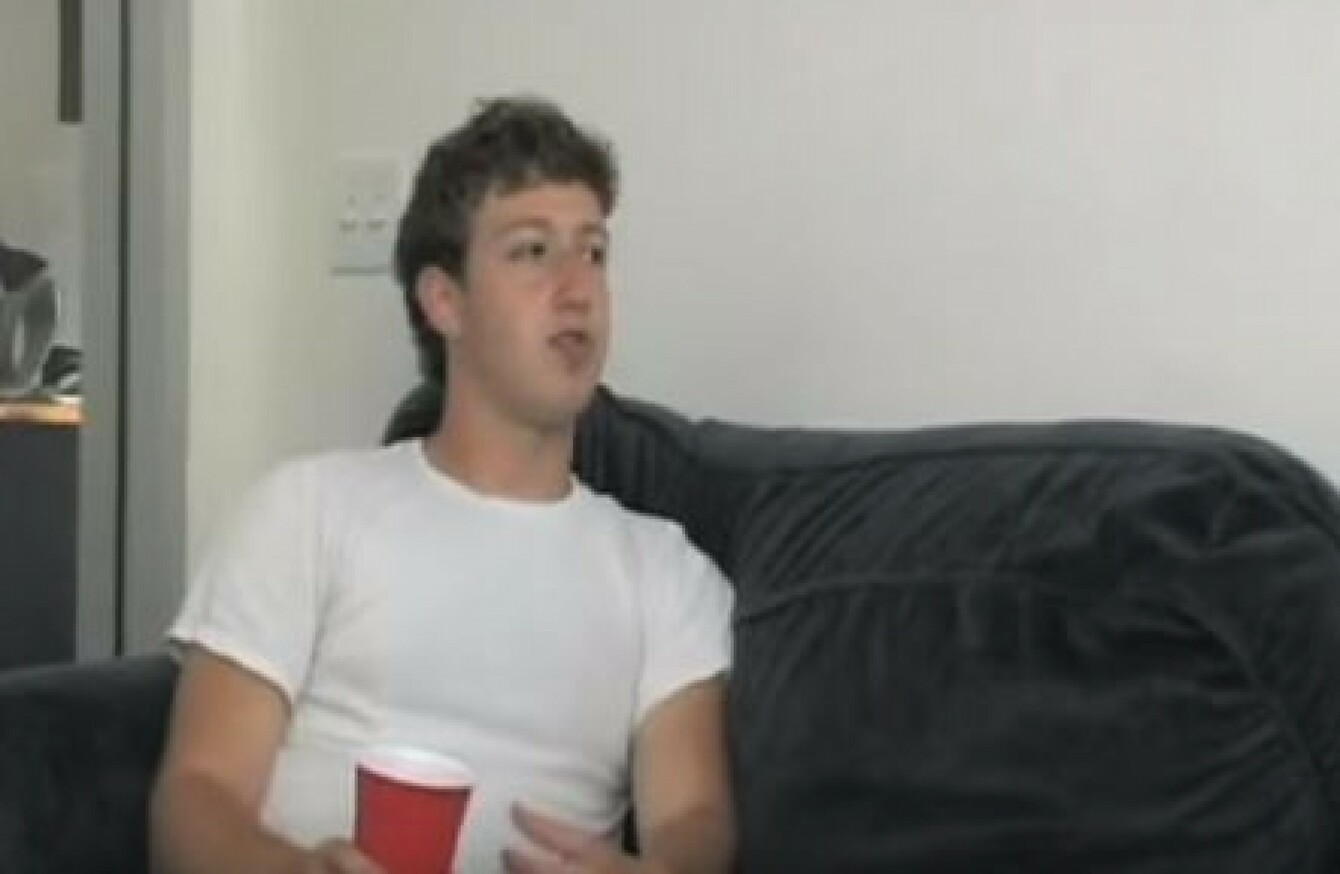 Image: jumboload/YouTube
Image: jumboload/YouTube
EVERYTHING HAS TO start somewhere. While Facebook's story is one that's well known, thanks to its popularity and films like The Social Network, it's more interesting to see the early interviews its CEO Mark Zuckerberg did.
Today, Facebook is an amalgamation of different services including Messenger, WhatsApp, Instagram and Oculus Rift, but this 2005 interview, when it was then known as thefacebook.com and had more than a million users, sees him having a beer while talking about the site.
The vibe of the interview is more casual than others, with the then 20-year-old Zuckerberg wearing a white t-shirt and shorts and at one point, the video cuts to a scene where one of the employees does a kegstand in the office.
At that time, Facebook's role was to be "an online directory for colleges", but while Zuckerberg has moved onto loftier topics like connecting the world and breaking down barriers of prejudice, the core of the company hasn't really changed.
"Our goal wasn't to make an online community but a mirror for the real community that existed in real-life," he says. "The Facebook for your school isn't somewhere where people go to meet, [it's] where you go to see who knows each other. An icebreaker so you can find out something about people… or maybe message them, it's a really informal way to meet people".
But the most interesting snippet was his response to Facebook expanding to other colleges and beyond. Compared to what it is now, his goals were modest.
There doesn't necessarily have to be more. I mean a lot of people are focused on taking over the world or doing like the biggest thing or getting the most users. Part of making a difference and doing something cool is focusing intensely.
Source: jumboload/YouTube
Expanding into "other types of things" helped turn it into the behemoth it is today, covering a wide number of areas like photography, video, livestreaming, messaging, virtual reality and events.
And if you really want to see the benefit of hindsight, this Boards.ie thread about it launching in TCD in 2005 is a good example, where it was dismissed as a fad.
Registered for it, then had to unregister – far too embarrassing.
Don't see how… it's a far too American concept. If you want to catch up with people from college, you keep their number.
And the best one:
This is how nerds talk to girls none of this face to face jive I see. Interesting concept, I'll stick to actually talking to girls in person!!!!! Like nearly everyone else does!!!