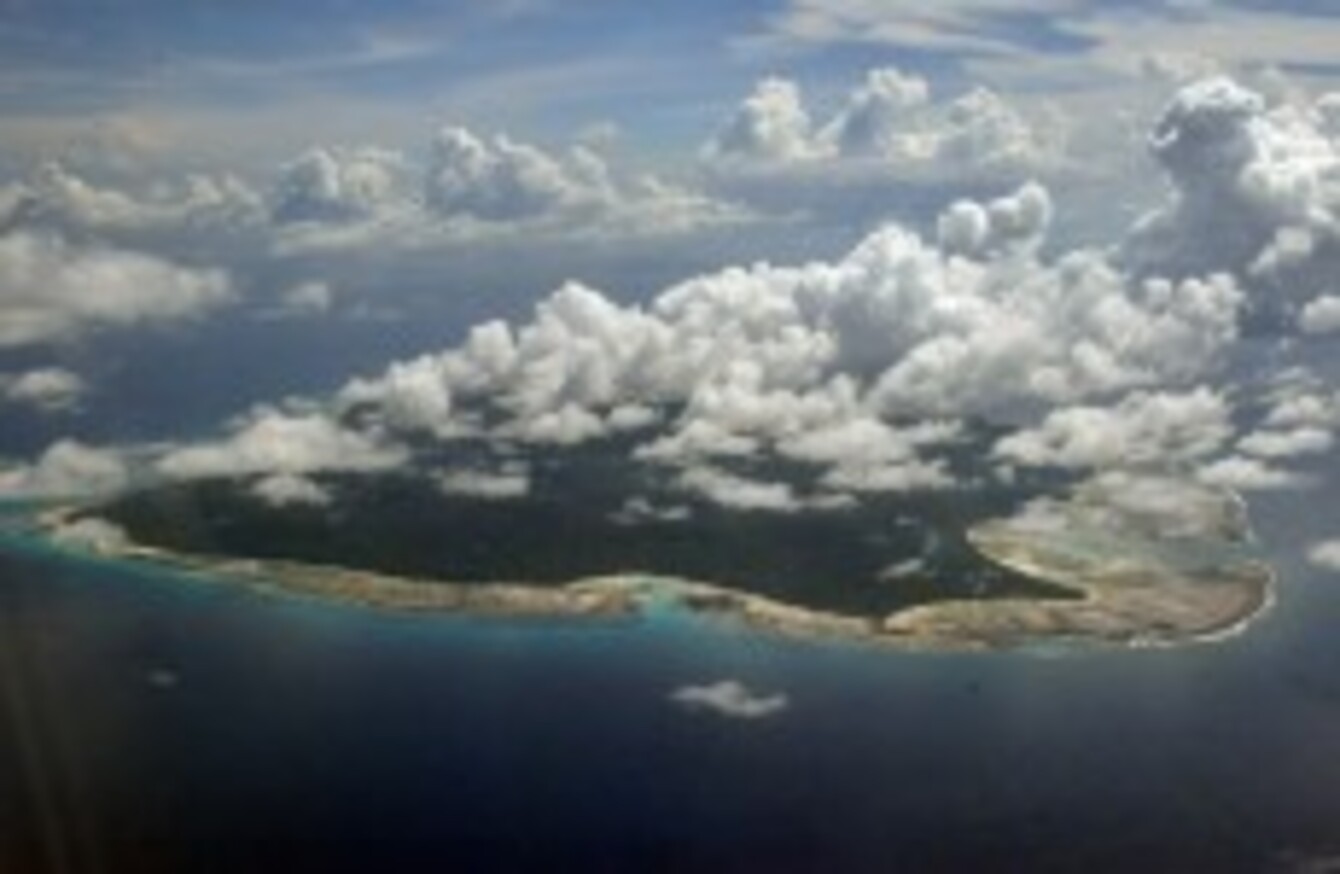 A aerial view of North Sentinel Island, in India's southeastern Andaman and Nicobar Islands
Image: AP Photo/Gautam Singh
A aerial view of North Sentinel Island, in India's southeastern Andaman and Nicobar Islands
Image: AP Photo/Gautam Singh
A TOURIST BOAT capsized off India's remote Andaman and Nicobar islands today, leaving 21 people dead as rescuers continued to search in the dark for those feared still missing, officials said.
The private boat carrying around 43 tourists, thought to be mostly Indians, plus crew sank quickly after taking on water between Ross Island and North Bay near the island's capital Port Blair, a senior official said.
Sank quickly
Anand Prakash, Chief Secretary of Andaman and Nicobar Islands, told AFP that 21 people were killed in the tragedy.
By all reports, it (the boat) sank quite quickly and didn't give passengers much of a chance to get out of there.
"Whether the boat broke open and water poured in, we don't know," said Prakash, adding that an investigation was under way into the cause of the accident. "But the boat was bad."
Another 20 people have been pulled alive from the water following the accident late this afternoon, Prakash said.
Search efforts that include the coast guard, navy and police were ongoing, aided by a helicopter with a spotlight for "two to three" people still feared to be missing, he added.
Ferry
The Aqua Marine ferrying the passengers between the two popular spots capsized in Port Blair harbour, located in the Andamans, about one kilometre from shore during calm seas, Prakash said.
Some people could see the boat starting to sink from shore so quite a few boats took off from the harbour to try to help.
Earlier Indian media had reported the accident took place some 25 kilometres off the coast of Port Blair.
India's Prime Minister Manmohan Singh expressed shock over the tragedy and "condoled the loss of lives." Singh also said in a statement that he has asked the country's national agencies to help in the rescue and relief operation.
Those rescued have been taken to a hospital in Port Blair, with "several of them seriously injured", an official said.
"The bodies have also been taken to the same hospital," the unnamed official told AFP by phone from the town.
The boat was carrying a large group of tourists from Kanchipuram in India's southern state of Tamil Nadu, the official said, while local media reported that some were from the country's financial hub Mumbai.
However authorities were canvassing hotels in Port Blair to confirm the names of all of the tourists who were on board the boat, the official added.
Investigation
An investigation by the judicial district magistrate was under way into the cause of the accident, the official said.
A list of the dead and injured was expected to be released soon, and helpline numbers have been set up for those concerned about missing relatives and friends.
The Andaman and Nicobar islands, comprising some 572 islands, are located between the Andaman Sea and the Bay of Bengal.