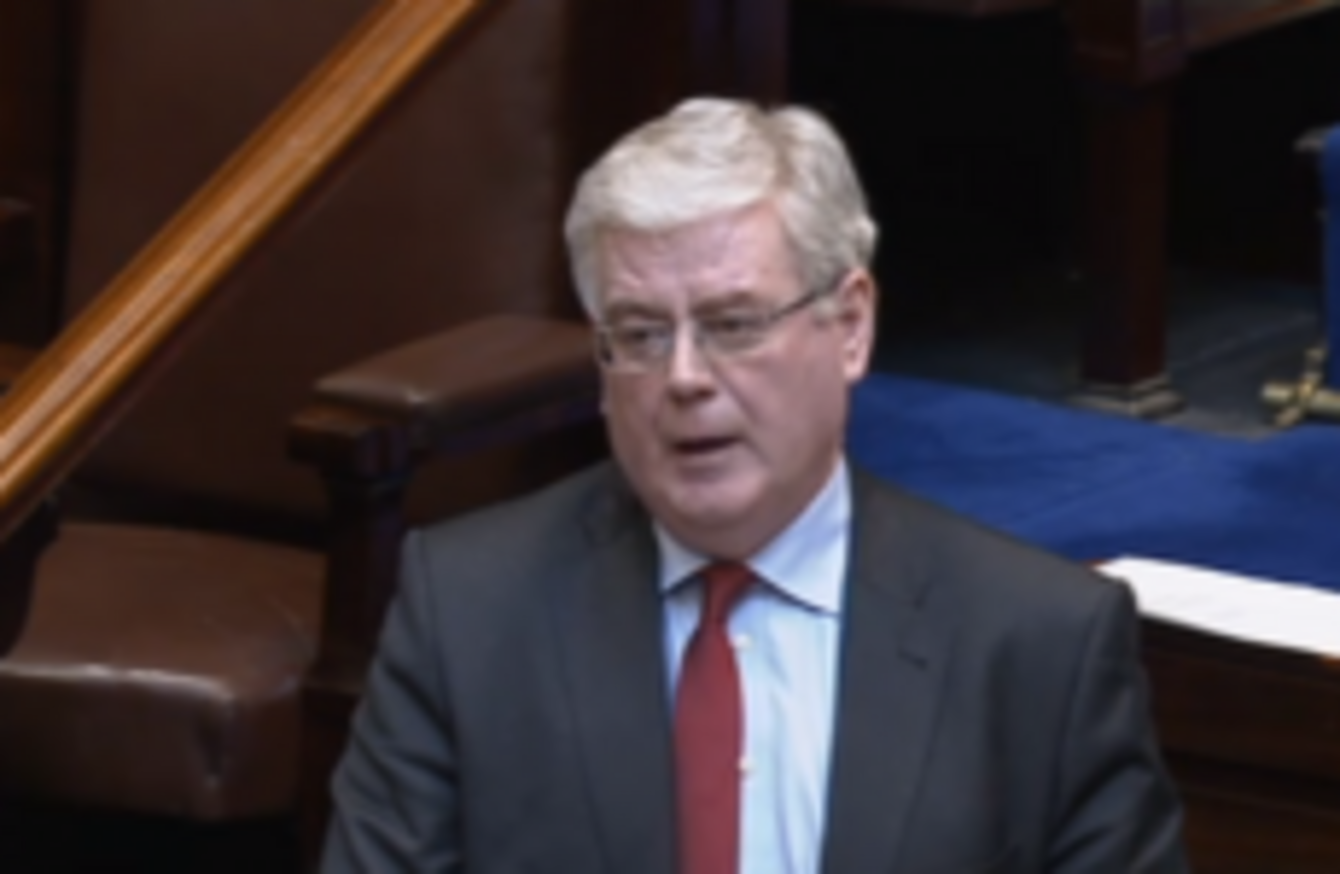 Eamon Gilmore speaking in the Dáil earlier
Image: Screengrab via Oireachtas TV
Eamon Gilmore speaking in the Dáil earlier
Image: Screengrab via Oireachtas TV
TÁNAISTE EAMON GILMORE has said he is satisfied that no arm of the State put the Garda Siochána Ombudsman Commission (GSOC) under surveillance as the bugging claims controversy rumbles on.
Quizzed by the Sinn Féin TD Mary Lou McDonald at Leaders' Questions in the Dáil this morning, Gilmre was asked to categorically say that no arm of the State put the Ombudsman under surveillance.
GSOC has come under scrutiny in recent days after the Sunday Times reported that its offices had been bugged, but the government says there is "no definitive evidence" of surveillance having taken place.
Appearing before an Oireachtas committee yesterday, GSOC's Simon O'Brien was unable to completely rule out that his offices in Dublin had been placed under surveillance, though he said there is no evidence that An Garda Siochána was behind any covert monitoring.
Gilmore stated at the end of his response to McDonald: "The question you asked is: Am I satisfied that no organ of the State put the Garda Ombudsman's Commission under surveillance? Yes I am."
He described the surveillance claims as "serious" and said that the intention of the Oireachtas Petitions and Public Oversight Committee to speak to Justice Alan Shatter about the issue as "the right course of action".
"I think the critical issue here is that the indepence of the Garda Ombudsman's Commission is maintained, is upheld, and there is public confidence in the gardaí," he said.
He accused members of the opposition parties of trying to play politics with the issue, claiming they were using the controversy as "another issue to have a thump at Minister Shatter about or the government about".
Gilmore added: "Minister Shatter has been a long advocate of the independent Garda Ombudsman's Commission. He fully respects that, the government fully respects that. There is no issue or doubt about that."